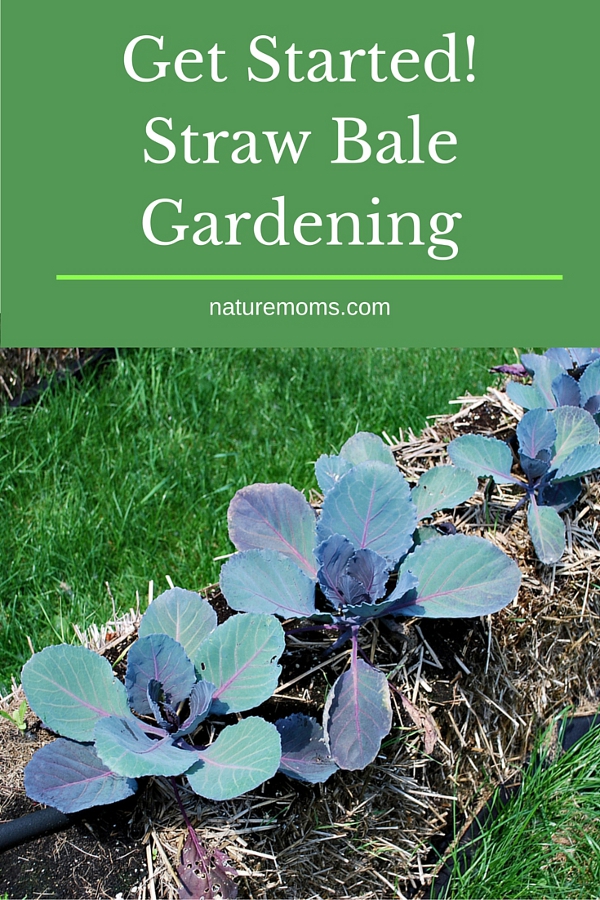 If you have enough space for a bale of straw, then you have enough space for a garden. Growing vegetables in a straw bale is easy, fun and a good way to inspire kids to start gardening. A straw bale acts much like a raised bed, you just plant directly in the bale. It is a great gardening method to use in areas that have poor soil, or if your dwelling has minimal outdoor space. Use these tips to grow your own straw bale garden.
Location
Any flat surface that receives at least 6 hours of direct sunlight each day is a great location for a straw bale garden.If it's a grassy outdoor location, place several layers of newspaper or weed inhibiting fabric on the grass, then place the straw bale on top.
Straw Bale
Organic straw can be sourced from a local organic farmer. Bales can also be purchased from local garden supply center, but they may not be organic. I used Craigslist to source mine and I emailed before hand to see how the straw was grown and if it was sprayed with anything or grown in a field where the previous crop was sprayed.
Place the bale on its side with the twine running around the perimeter so it won't impede plant growth from the top of the bale. The twine will also hold the bale together during the garden growing season.
Straw bales are usually cheap too! You can often find them for under $10 bucks a bale. We started our first straw bale garden with 20 bales and we got them for $6 a bale, delivered.
Bale Preparation
Start preparing the straw bale two weeks before planting time so the internal composting process will be well underway at planting time. You can find directions for how to do this but the basic idea is to water the straw bales thoroughly every day for a week. Every other day, place 3 cups of organic fertilizer on top of each bale prior to watering. The water will push the fertilizer down into the center of the bale where it's needed. For a free natural source of nitrogen fertilizer look into human urine. It works!
On the tenth day place 1 1/2 cups of phosphorus and 1 1/2 cups of potassium on top of each straw bale and water thoroughly. Continue watering daily until the end of 2 weeks.
If you have prepared the bale(s) correctly, the interior should be hot and moist and black spots and/or mushrooms should be visible on the exterior of the straw bale.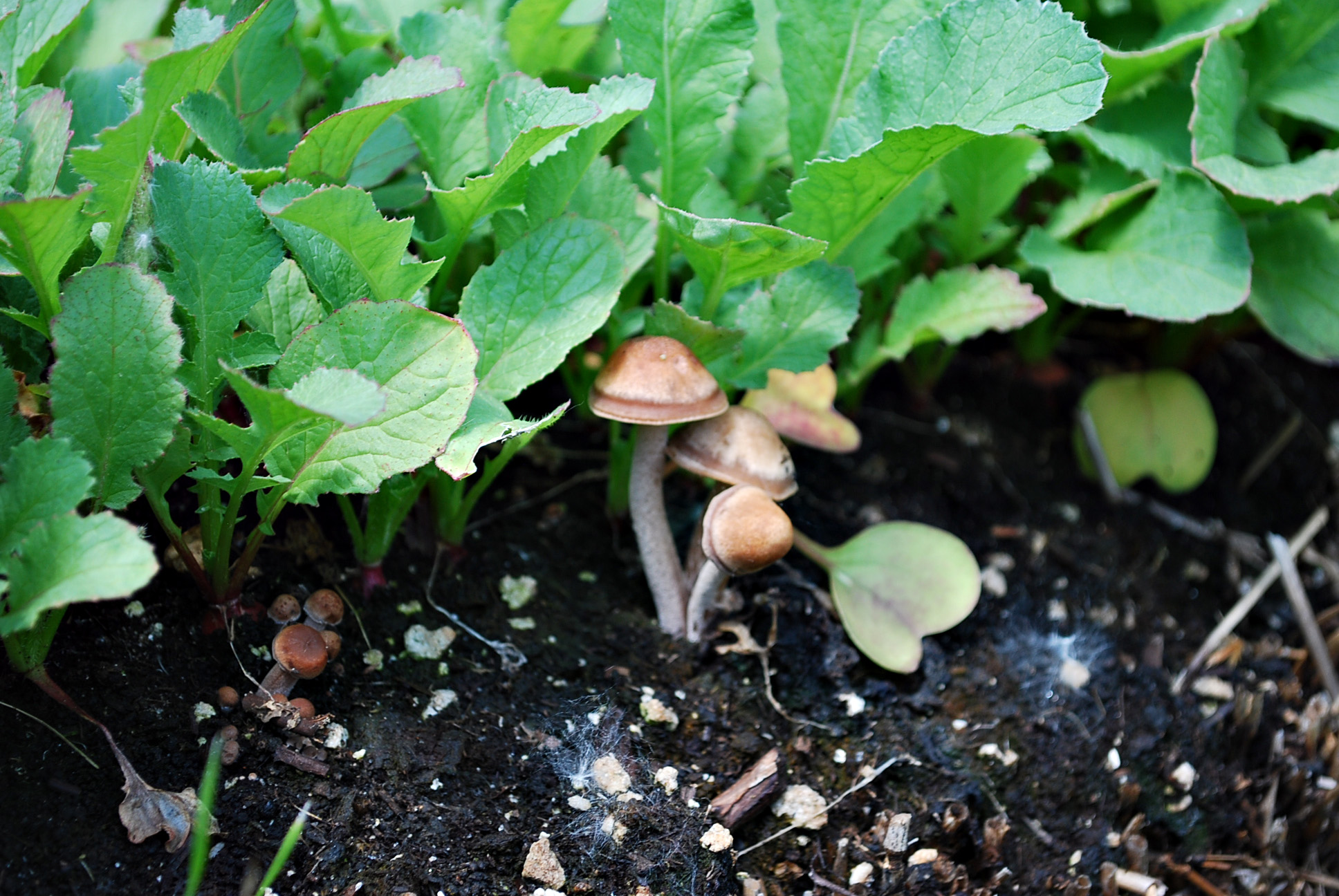 Essentially what you are doing when conditioning straw bales for a straw bale garden is you are causing the bales to start composting which makes it easier for planting and it fills the bales with beneficial microorganisms. You need to wait 2-3 weeks after starting so that your bales are not still "hot" from composting and burn your plants.
Time to Plant
Use a hand-held trowel to create planting holes in the top of the straw bale. Place potting soil in each planting hole, then place selected vegetable plants into each hole and cover roots with potting soil. Water plants well.
To plant seeds, spread 2 inches of potting soil over the entire top of the straw bale and sprinkle selected seeds on top. Cover seeds with a light layer of potting soil and water well.
Plants that grow upward (peas) or need support (tomatoes, cukes) can be grown quite easily too. Just add some stakes with wire or twine going across to support vines and plants with heavy fruit. You can even plant in the sides of the bales. The growing space seems small but it really isn't.
For information on companion planting and ideal layouts for straw bale gardens I highly recommend the book Straw Bale Gardens. I borrowed it from the library initially and had to buy it, it is a great wealth of knowledge.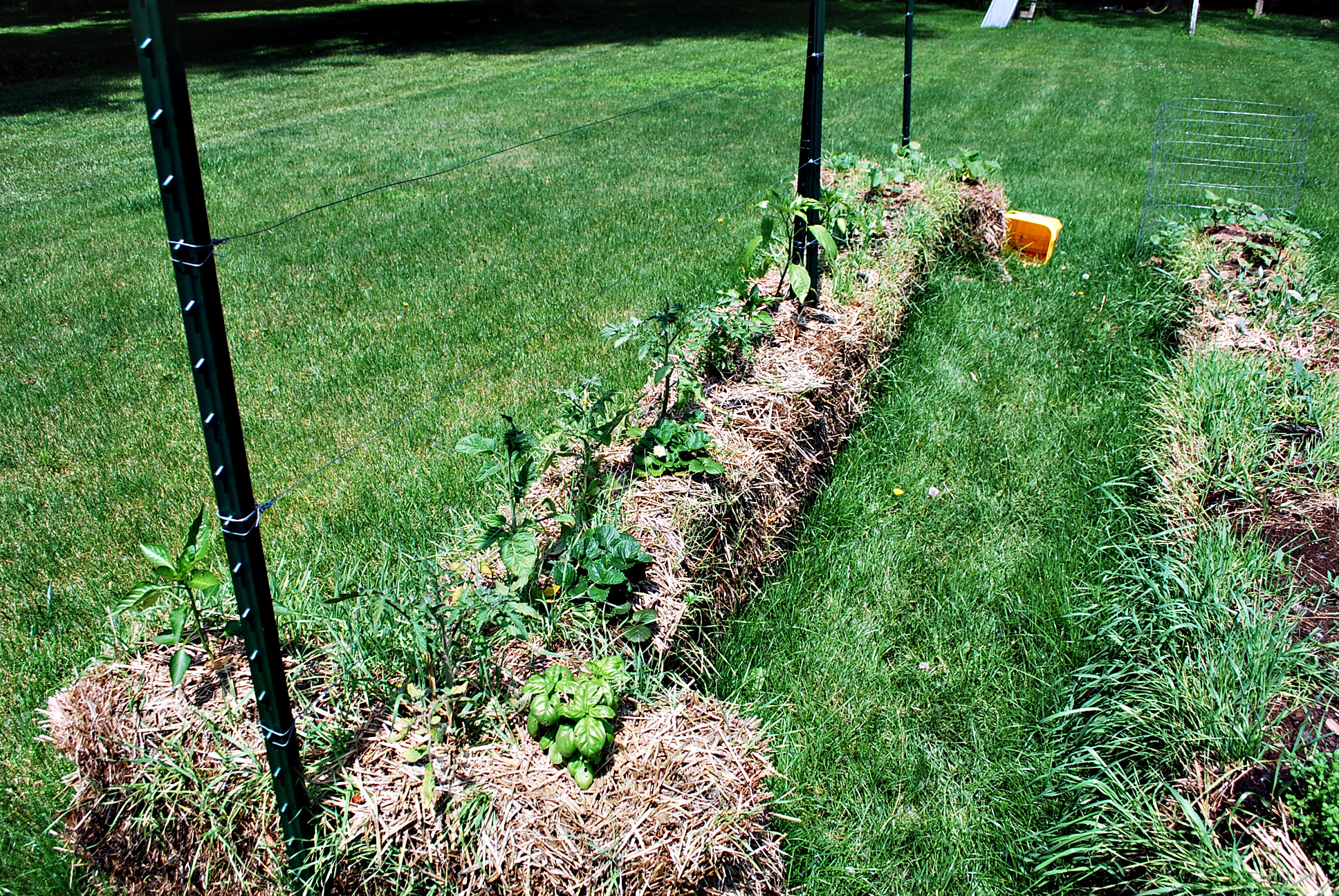 Water straw bale as needed during the growing season. Straw bales can dry out quickly so make sure you are harvesting rain water so you can water frequently. A good drip system or soaker hose down the middle of each row of bales is also beneficial.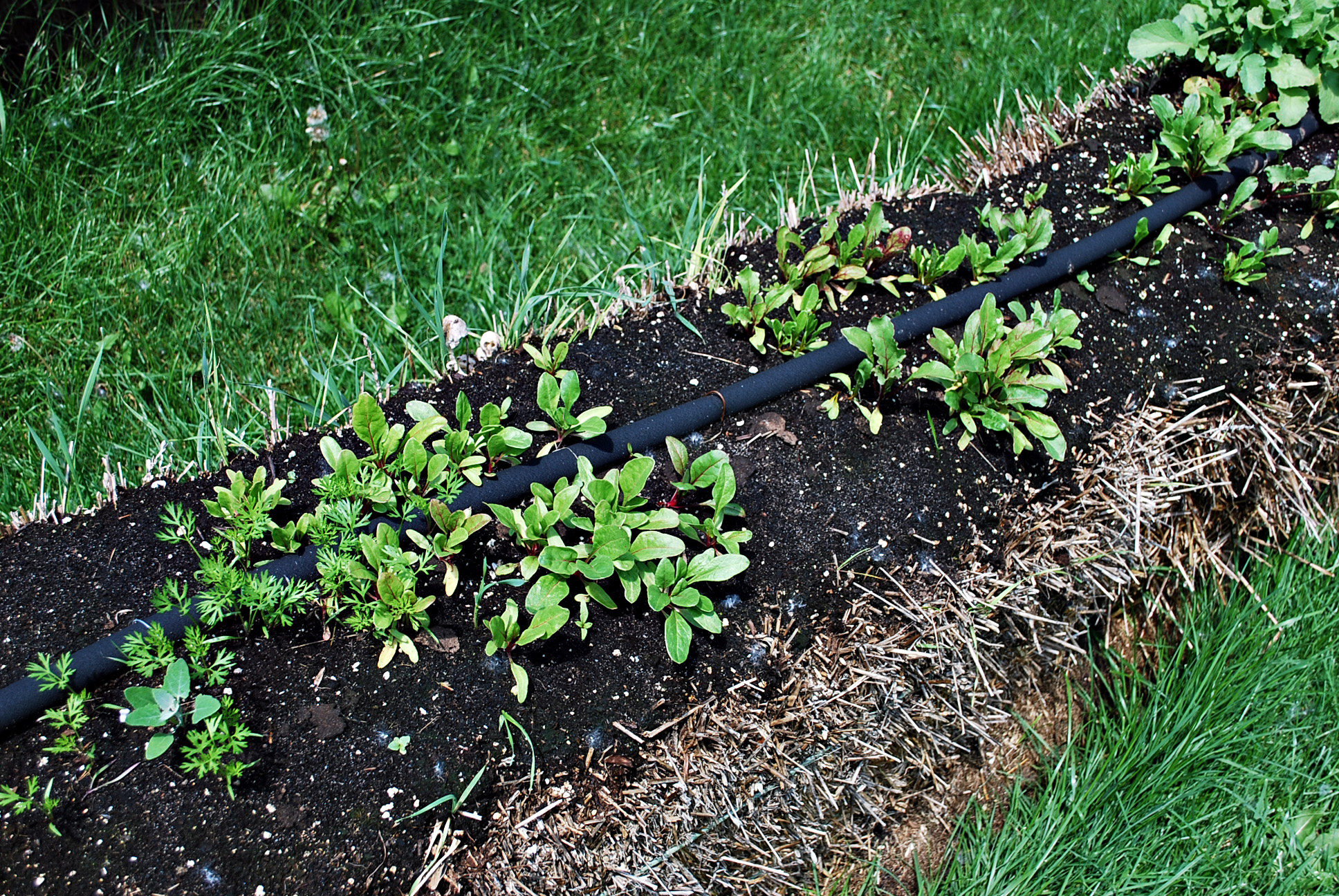 There is often no need to add more fertilizer, the straw bales contains enough nutrients to sustain the plants until harvest time. Though if you feel you need to add some extra nutrients you can use compost and compost tea.