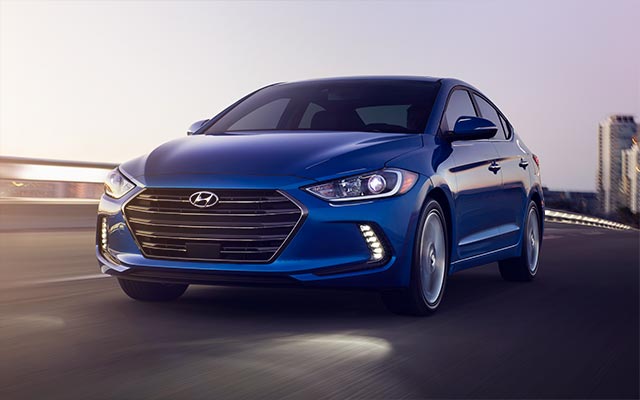 I usually do a roundup of cars I tested throughout the year and highlight my favorites. This year I did not review as many cars or I simply reviewed newer models of the same cars. In lieu of a roundup I decided to highlight my new favorite…the Hyundai Elantra.
I've had a fair bit of time to get to know the Elantra line this year. If you recall I drove an Elantra Eco for over a week and even had the pleasure of driving it off the line in Alabama and road tripping across the country with my husband. It was an amazing trip…I fell in love with Tennessee and I really developed an appreciation for the Elantra.
This month I also got to road test the regular Elantra (not the eco version) for a week. It felt like home…like my car was brought back to me. While I do prefer the eco and its fuel efficiency, the Elantra has has pretty good fuel efficiency too, 32 city / 40 highway. With a few exceptions it is the same car and I recommend both heartily. While touring the Hyundai facility in Alabama I came to appreciate the company and also the retained value of these cars. The depreciation on cars bothers me quite a bit as a Dave Ramsey follower. This is the only car that might tempt me to buy new…if I wasn't such a die hard fan of used.
For 2016, the Hyundai brand was named a winner of the annual Kelley Blue Book 5-Year Cost to Own Awards, recognizing new vehicles with the lowest projected ownership costs. The annual award takes into consideration depreciation, expected fuel costs, finance and insurance fees, maintenance and repair costs, and state fees. I can say with confidence that someday an Elantra will be mine.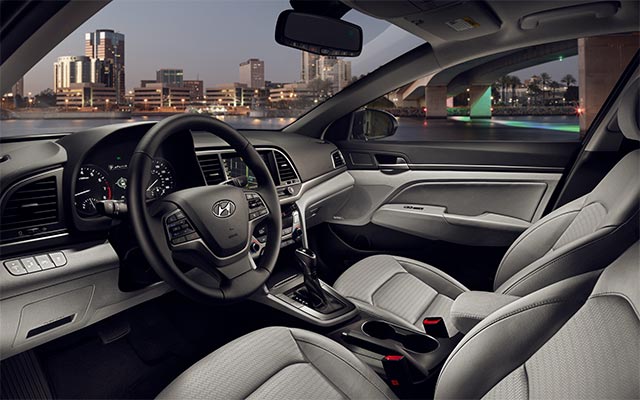 I love the sleek exterior and amazing colors (electric blue I am talking to you). I love the interior and all the features including the 7-inch display Android Auto and Apple CarPlay. I love the door handle approach light, Bluetooth hands-free phone system with voice recognition, heated seats, and proximity key entry with push button start.
You don't have to buy a bigger, fancier car just to get the advanced safety features you want either. Elantra makes them an affordable option. Available features such as Lane Departure Warning with Lane Keep Assist and Smart Cruise Control give you the support to be a safer driver.
I feel good about naming the Elantra as the favorite for 2016.