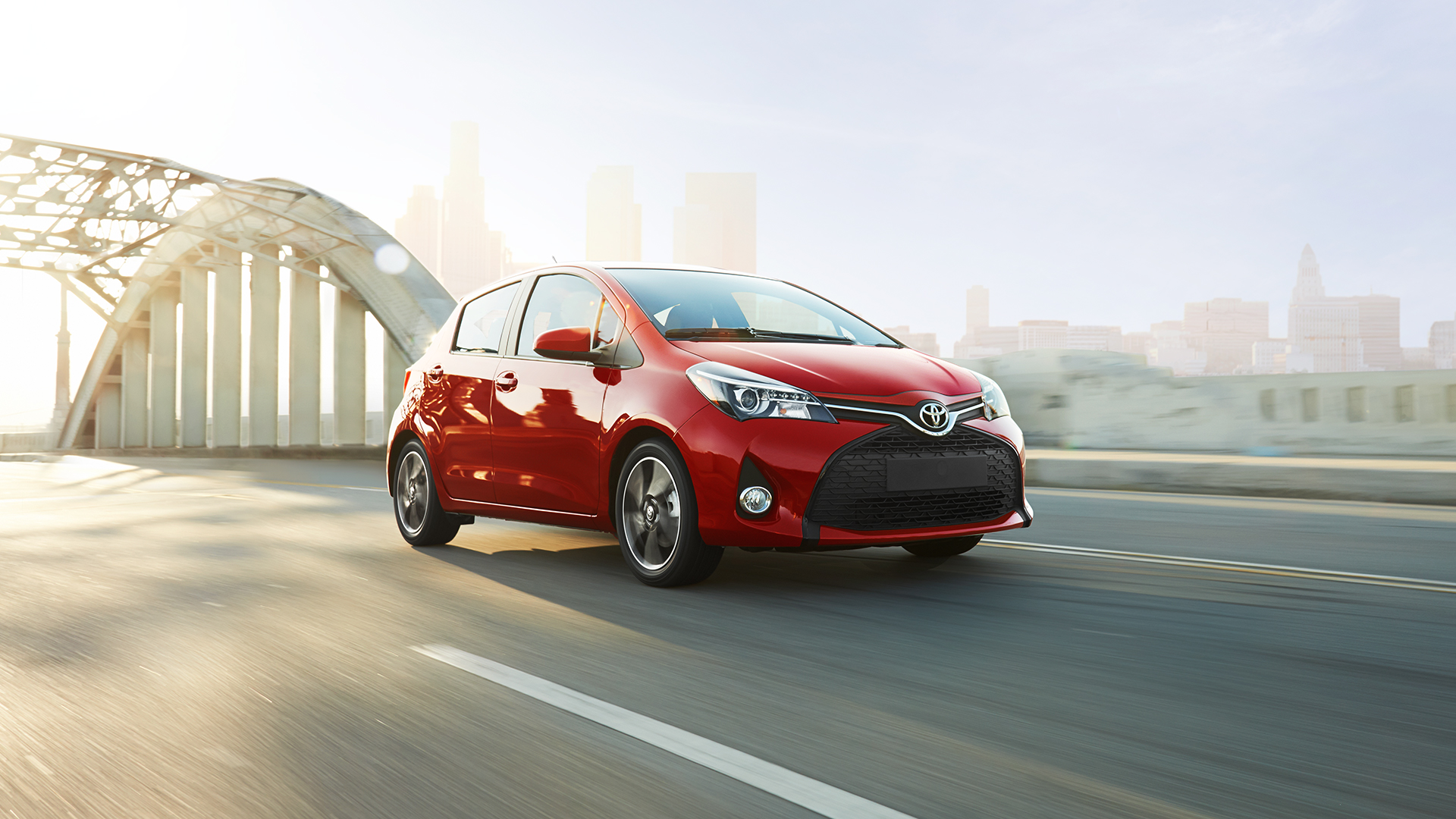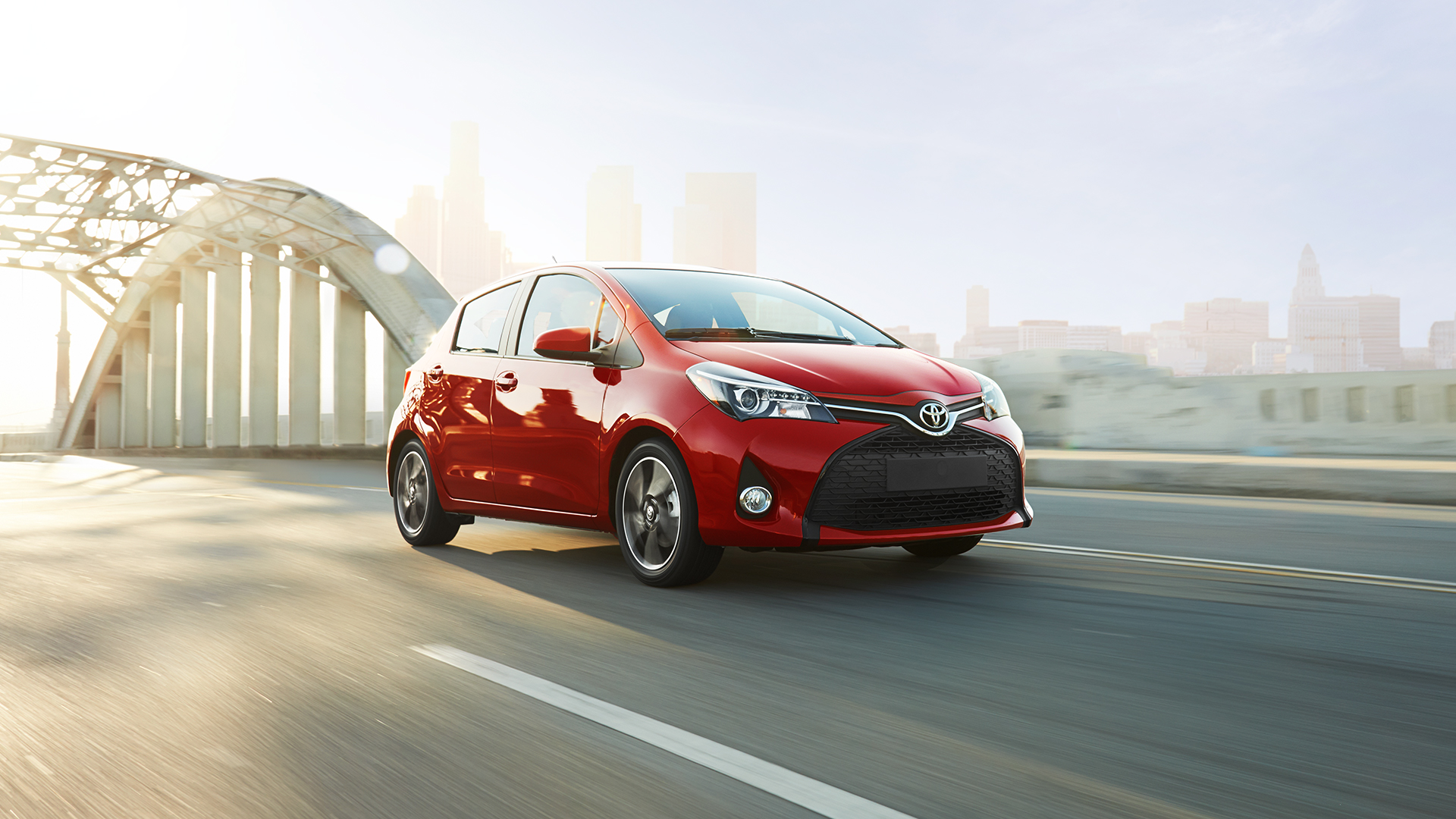 I adore small cars. I guess I just don't buy into that typically American ideal that bigger is better. I prefer a small sleek car that whip in and out of parking spaces in flash and maneuver through traffic easy. Small cars usually have better gas mileage and they are more enjoyable for me to drive. And while I do prefer small and compact, the Toyota Yaris is sporty looking as well. It doesn't scream 'small because I couldn't afford a real car' it yells 'small because I love sleek, compact, and sporty'.
Oh and the price tag for small and compact cannot be beat. I will probably never ever drop 30 grand on new car. I just don't think I could do it. Unless it can drive all my kids around on auto pilot, its not ever going to be worth it. The Yaris comes in at 15 grand and that is an amazing deal in my mind and frankly the companies making cars with reasonable prices deserve to be supported.
This particular car has a lot of safety features for those who feel "less safe" in small car. It has nine airbags: a driver and front passenger advanced airbag system, driver and front passenger seat-mounted side airbags, driver and front passenger seat-cushion airbags, front/rear side curtain airbags and a driver knee airbag.
It also has an available Pre-Collision System helping you to avoid a potential frontal collision with a forward-facing laser radar and camera that scan the road ahead. If a potential collision is detected, you are alerted with audible and visual warnings. If you don't apply the brakes and the system determines that a collision with another vehicle is extremely high, the system may automatically apply the brakes. The Yaris can also be armed with lane departure alert. When you start to drift out of your lane, you are notified. And another cool feature is automatic high beams for safe night time driving. It detects the lights of oncoming cars and switches to low beams as you pass oncoming traffic. Pretty nifty!
I don't personally feel less safe in small car but I know that some do and this car should should alleviate some of that. Toyota has really paid attention to safety.