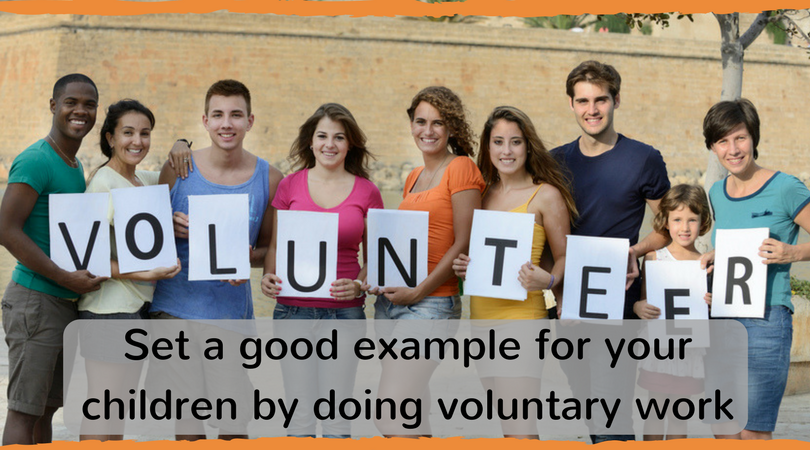 Children are special; they need lots the attention from the adults in their lives. Only if they receive proper education they will become independent adults with self-esteem and who believe in their capacities. Parents for Purpose can be a good example for children in every domain. If school should educate their skills and knowledge, family should educate their attitude, common sense, respect, and the idea of caring and other values important to the family unit.
What would be the best way to teach your child to care for others and get involved in charity actions if not by setting that example on your own? It is hard to dedicate your precious little time to other members of your community, but if you do volunteer work with your child, he/she will learn the values that a human being should have.
A good example is always the starting point for educating your child's attitude towards caring and supporting those in need, because it is a proven fact that children imitate a behavior they see around. The easiest way to teach your child to be more people-oriented can be by volunteering together.
Volunteering is a positive example
If your child sees you involved in volunteering activities, he will be very excited to try this on his own. The idea that his mom or dad is a caring person, willing to give something to others without waiting for anything in return is very inspiring for a child. If you take your kid with you to charity work sites, you will notice that the youngster will consider this a time for connection with you and it will mean a lot to their self worth to see that he or she did something good. Even if you don't have time to do much, the most important part is that your child saw you doing something good and you had the chance to share all that. Growing up, your child will reflect upon that lesson and realize that helping others is important and can become a way of life.
How to start and what activities are suitable
It is important to be constant; set up a daily schedule and include volunteering as a weekly activity. Try to find pleasant activities, suitable for a child's power and personality: visiting an orphanage and doing some fun games and activities with the kids from there, visit in a seniors' retreat house and others. There are NGOs and cultural institutions that can give you some good possibilities.
When you choose a volunteering activity for your child, always think about the difficulty level; it has to be something that your child can do and get a good result. In this way, his sense of achievement is stimulated and he will want to continue with this activity. Creativity and an open-mind are important, so always go over your limits while you do a volunteering activity with your child. Remember that children need to have fun and see you do the same.