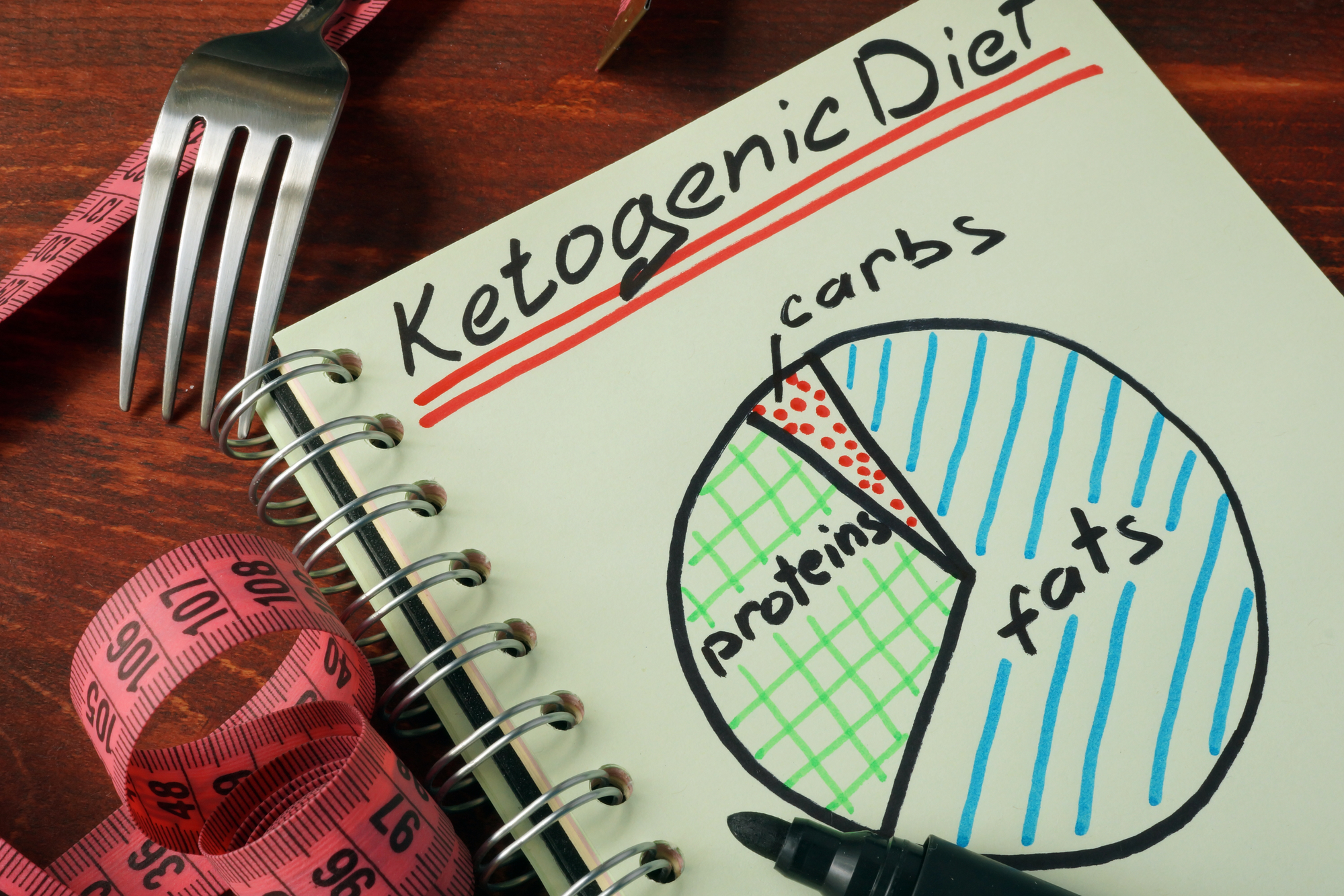 The ketogenic, or keto, diet is a high-fat, moderate protein, low-carb diet that research suggests may benefit both children and adults. When followed consistently, the keto diet leads to the state of ketosis, a condition which allows your body to use fat for energy. Ketosis can trigger weight loss, increase energy levels, and lower blood sugar. Furthermore, research has found that the diet may reduce or eliminate epileptic seizures in some people.
Weight Loss
Following the keto diet is an excellent way to lose weight. Studies have shown that people on low-carb diets lose weight more quickly than those on low-fat diets. Initially, weight loss from the keto diet occurs due to water loss. This is due to the fact that minimizing carbohydrate consumption forces your body to use the carbs stored in your liver which hold water. Additional weight loss typically follows since the diet encourages whole foods and healthy fats.
While weight loss is beneficial for most people on the keto diet, the fact that some of it comes from water loss makes it important to stay well-hydrated since dehydration can occur quickly, particularly in children. Lifesum, a company dedicated to improving peoples' health by helping them make better nutrition choices, advises monitoring liquid intake to decrease your dehydration risk since dehydration is a common, yet avoidable, side effect of the keto diet.
Epilepsy Relief
Research has shown that the keto diet can reduce, and sometimes eliminate, seizures in children with epilepsy. Many children's epileptic symptoms improve within a week of starting the diet, but it usually takes a few months to judge its overall effectiveness. If the keto diet controls their seizures, children can follow it for years under a physician's care. While reduced seizure activity is the most positive benefit for epileptic kids, parents often report other positive side effects, such as improved mood and behavior.
Reduced Blood Sugar Levels
The keto diet reduces blood sugar levels, making it beneficial for pre-diabetics or those with type 2 diabetes. When you eat carbs, they're broken down into glucose in the digestive tract before they enter the bloodstream and elevate blood sugar levels. When the body detects elevated blood sugar, it responds by releasing insulin. Over time, if too much sugar is consumed and the body is forced to release insulin too often, insulin resistance, a precursor to type 2 diabetes, can occur.
One way to combat insulin resistance and type 2 diabetes is to cut carbs, reducing the amount of insulin the body needs. Studies have shown that diabetics who go on the keto diet are often able to reduce their need for glucose-eliminating medication within six months of starting the diet.
When followed consistently, the keto diet can have enormous health benefits for people of all ages. By minimizing carbs and increasing healthy fat intake, you can lower your blood sugar, decrease your risk of developing type 2 diabetes, lose weight, and increase your energy levels. Speak to a health professional before starting the diet, especially if you're considering allowing your children to participate. While the keto diet has many potential benefits, a medical professional can offer advice that can help your entire family stay motivated, confident, and healthy.