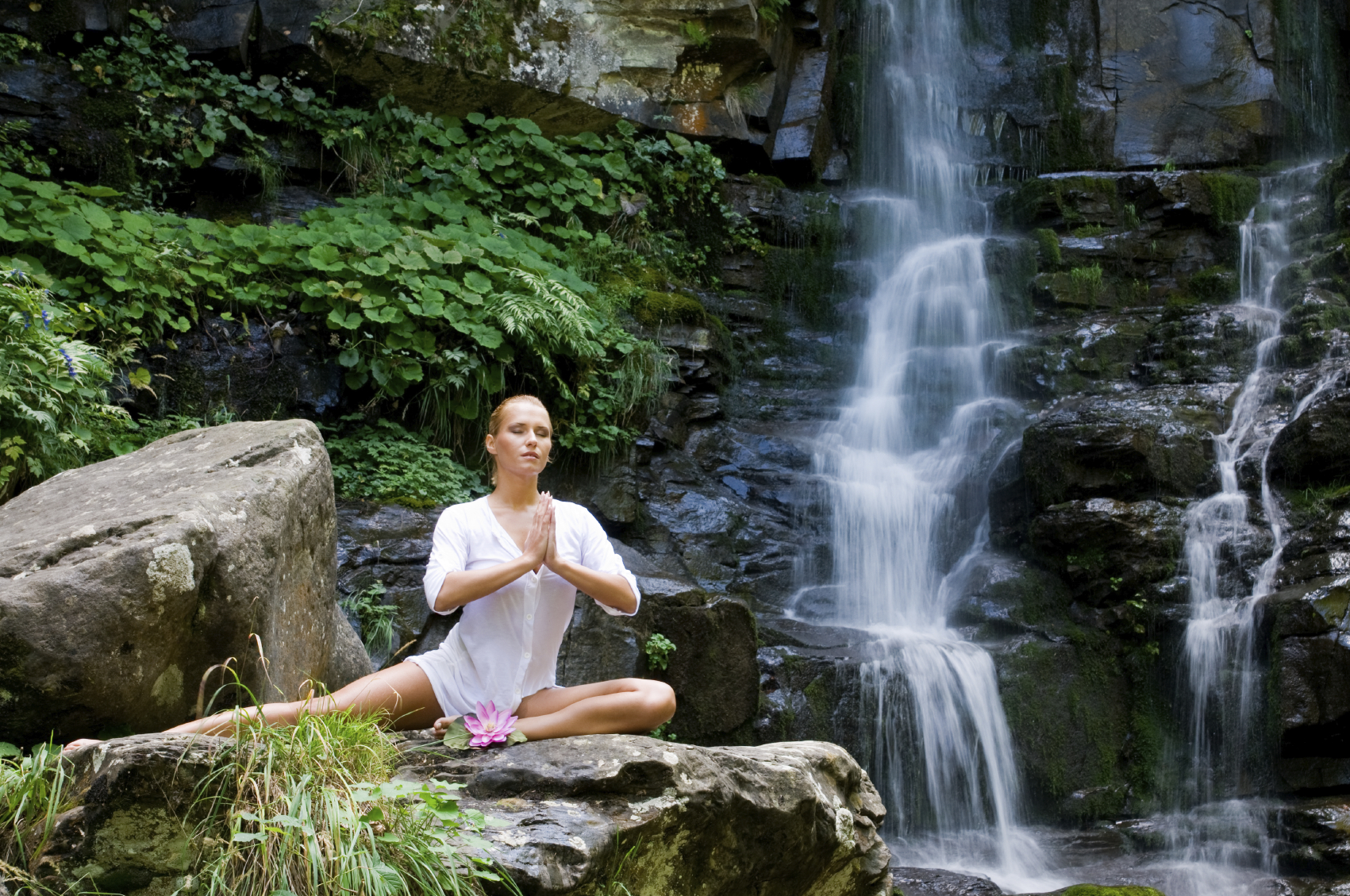 Everyone experiences nature differently. Some like to take it slow sipping hot tea while being surrounded by trees, listening to the sound of birds. Others prefer to take the crazy route pushing themselves to the limit and not thinking about anything else but the present moment.
Partaking in these kinds of adventures allows one to have a higher sensory experience of nature. So if you're the extreme type and you'd like to get closer to nature on your next trip, here are 10 crazy experiences you should consider doing.
1. Canyoneering
Love climbing and swimming? Try canyoneering. It's the best activity that brings incorporates different types of extreme adventures. Not only do you have to swim and climb, you also have so strategize where to jump so you don't get carried by the strong current. It's not for the faint hearted so be sure you have some experience doing this. In some cases, you will be guided by an expert who will take you every step of the way to minimize risk.
2. Mountain bike trail
If you know how to ride a mountain bike, then you can definitely take a bike trail anywhere. Research for beautiful bike routes in the destination you're visiting and invite your travel buddies to go with you. It's one of the best ways to see the local area and attractions.
3. Cliff diving
More and more people are facing their fear of heights and water by doing cliff diving. Look for a swimming spot and see if you can locate a cliff. Is it possible to climb that cliff? If so, give it a go and try diving into the water from the cliff. It helps to ask the locals if it's safe to do so.
4. Ziplining
This doesn't require much experience. All you need is guts. The longer the zip line the better as this means you'll have more opportunities to view nature at high speeds from the top. It's a quick experience but one that you will never forget!
5. Surfing
Chilling in the water is fun but what's even more exciting is the act of meeting the waves in your surfboard. Only surf in waves that match your skill level. It can take some time to catch the perfect wave but once you do, you'll feel like the king of the sea.
6. Rafting
Paddle through rough water and enjoy the beautiful panoramic view of the river in between with rafting. No experience required here. You just have to be prepared every time you encounter sharp rocks and steep waterfalls.
7. Diving
Another activity that's growing in popularity is diving whether it's scuba diving or free diving. This will require a certification but once you have it, you'll be able to do it anywhere that has a diving spot. Enjoy the calm beauty underwater and witness the busy life of fishes and other creatures in the sea.
8. Hiking
If you have two feet and an able body, then you can definitely hike. Find a hiking spot that best suits your experience level and do a day or half-day hike there. It's a great way to get your body moving while being surrounded by the best nature views a destination has to offer.
9. Bungee jumping
If you like the idea of being tied on your feet while being thrown at scary heights, then bungee jumping is for you. Again, you don't need special training to do bungee jumping. You just have to listen carefully to the guide's instructions.
10. Skydiving
A top bucket list item for many people is skydiving. It's one of the oldest extreme sports out there and requires a lot of courage. One of the best parts of opening your parachute and gliding over some breathtaking landscapes.
Some tips before doing a crazy experiences:
Make sure you are experienced in at least three extreme adventures. Every place you travel to will have at least one of those three activities on offer. The great thing about nature is that it's all around us so the places that you go to will sure have an abundance of activities that will suit your preferences.
Do your research. Find out the activities available at the destination you're going to and plan your itinerary based on that. If you're taking a vacation at an all-inclusive resort, ask about the outdoor activities they offer. These places typically have local contacts who can arrange certain adventures for you.
Before partaking in an activity, make sure there is an experienced guide to brief you on what to do. They are more knowledgeable about the place and will be able to give you advice on how to best deal with certain situations.
What is the craziest experience you've done that's brought you closer to nature? Share your thoughts in the comments below.