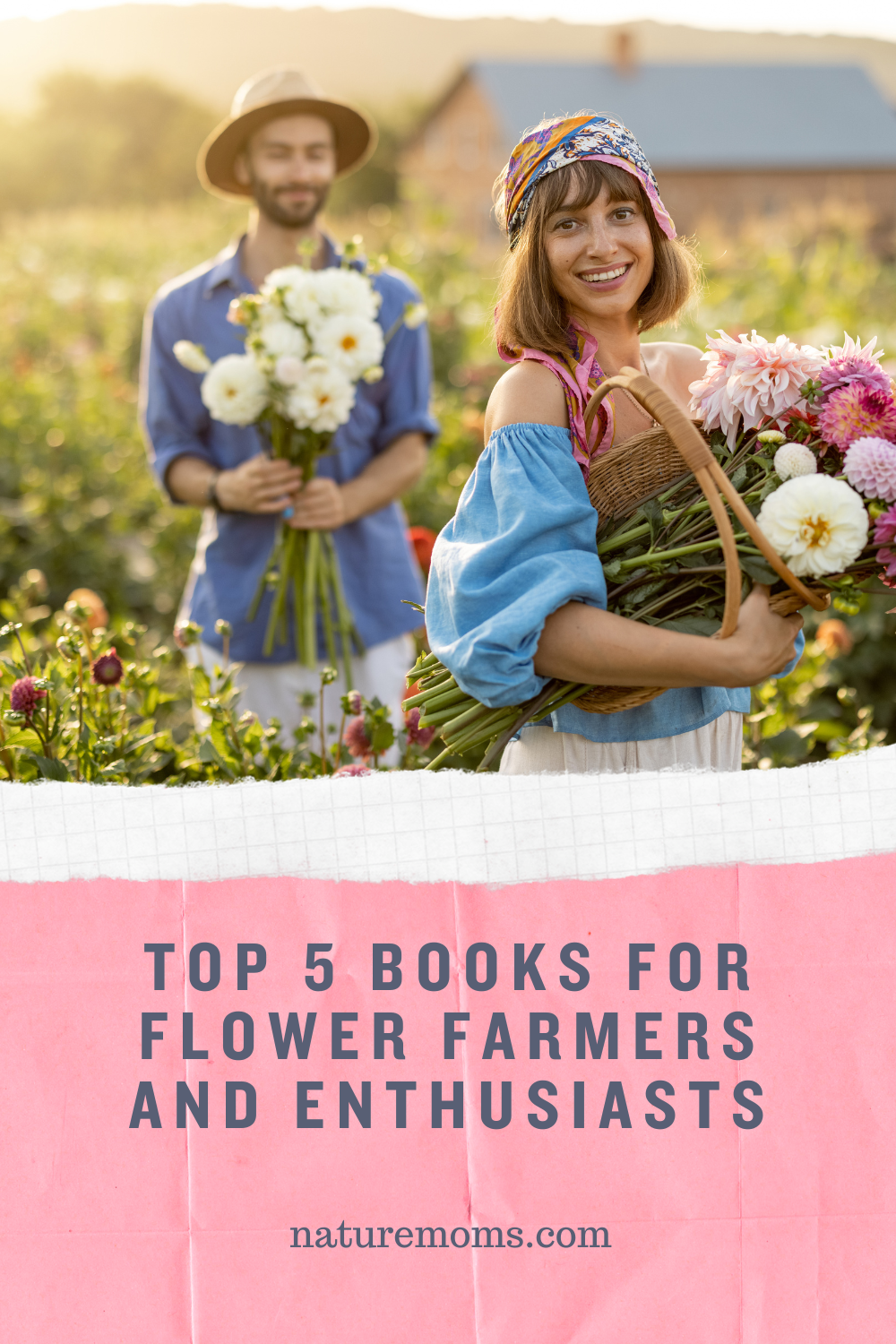 Whether you're a budding flower farmer or a passionate flower growing enthusiast, having access to valuable resources is essential to thrive in this blooming industry. Books provide a wealth of knowledge, inspiration, and practical tips that can help you cultivate beautiful blooms and cultivate your skills. Then perhaps you will know if you want to try your hand in the flower growing market. You can sell ethical cut flowers to florists, sell flowers directly at markets and boutiques, sell via a you pick flower farm, or grow to harvest and sell seeds among other options.  In this article, we present the top 5 books for potential flower farmers and flower growing enthusiasts on the market today.
"The Flower Farmer: An Organic Grower's Guide" by Lynn Byczynski
Lynn Byczynski's "The Flower Farmer" is a must-read for anyone looking to embark on a journey in flower farming. This comprehensive guide covers everything from selecting the right flowers for your climate to practical advice on soil preparation, planting, and harvesting. Byczynski's emphasis on organic growing methods and sustainable practices makes this book a valuable resource for those interested in eco-friendly flower farming.
Erin Benzakein, a renowned flower farmer and founder of Floret Farm, shares her expertise in "Floret Farm's Cut Flower Garden." This visually stunning book not only offers valuable insights into growing a variety of flowers but also provides guidance on arranging them into captivating bouquets. With gorgeous photographs and step-by-step instructions, Benzakein's book is a delightful companion for both beginners and experienced flower enthusiasts. I also recommend watching her TV show!
"The Flower Recipe Book" by Alethea Harampolis and Jill Rizzo
For flower lovers who are intrigued by the art of floral design, "The Flower Recipe Book" is a treasure trove of creativity. Alethea Harampolis and Jill Rizzo, the founders of Studio Choo, present a collection of innovative floral recipes that guide readers through creating stunning arrangements. With detailed instructions and beautiful visuals, this book encourages experimentation and helps readers develop their unique style.
Lisa Mason Ziegler's "Cool Flowers" offers a fresh perspective on flower farming by focusing on cool-season annuals. This book explores how to extend the growing season and maximize bloom production using specific techniques suitable for cooler climates. It is a new concept to many to start your seeds and plant seedlings in the fall, BEFORE the winter, but it works!! Ziegler's expertise and practical tips will empower flower farmers to cultivate a wide array of beautiful blooms even in challenging weather conditions.
"The Flower Gardener's Bible: A Complete Guide to Colorful Blooms All Season Long" by Lewis Hill and Nancy Hill
"The Flower Gardener's Bible" is an essential resource for both novice and experienced flower gardeners. Lewis Hill and Nancy Hill provide a comprehensive guide to growing and maintaining a vibrant flower garden throughout the year. This book covers various topics, including plant selection, soil preparation, pest control, and creating stunning flower displays. With its practical advice and beautiful illustrations, this book is a valuable addition to any flower enthusiast's library.
For aspiring flower farmers and flower growing enthusiasts, these top 5 books offer a wealth of information, inspiration, and practical guidance. From organic farming techniques to innovative floral design, these books cover a wide range of topics, empowering readers to cultivate beautiful blooms and nurture their passion for flowers. Whether you're starting a flower farm or simply seeking to enhance your gardening skills, these books will undoubtedly blossom your knowledge and elevate your flower-growing endeavors.