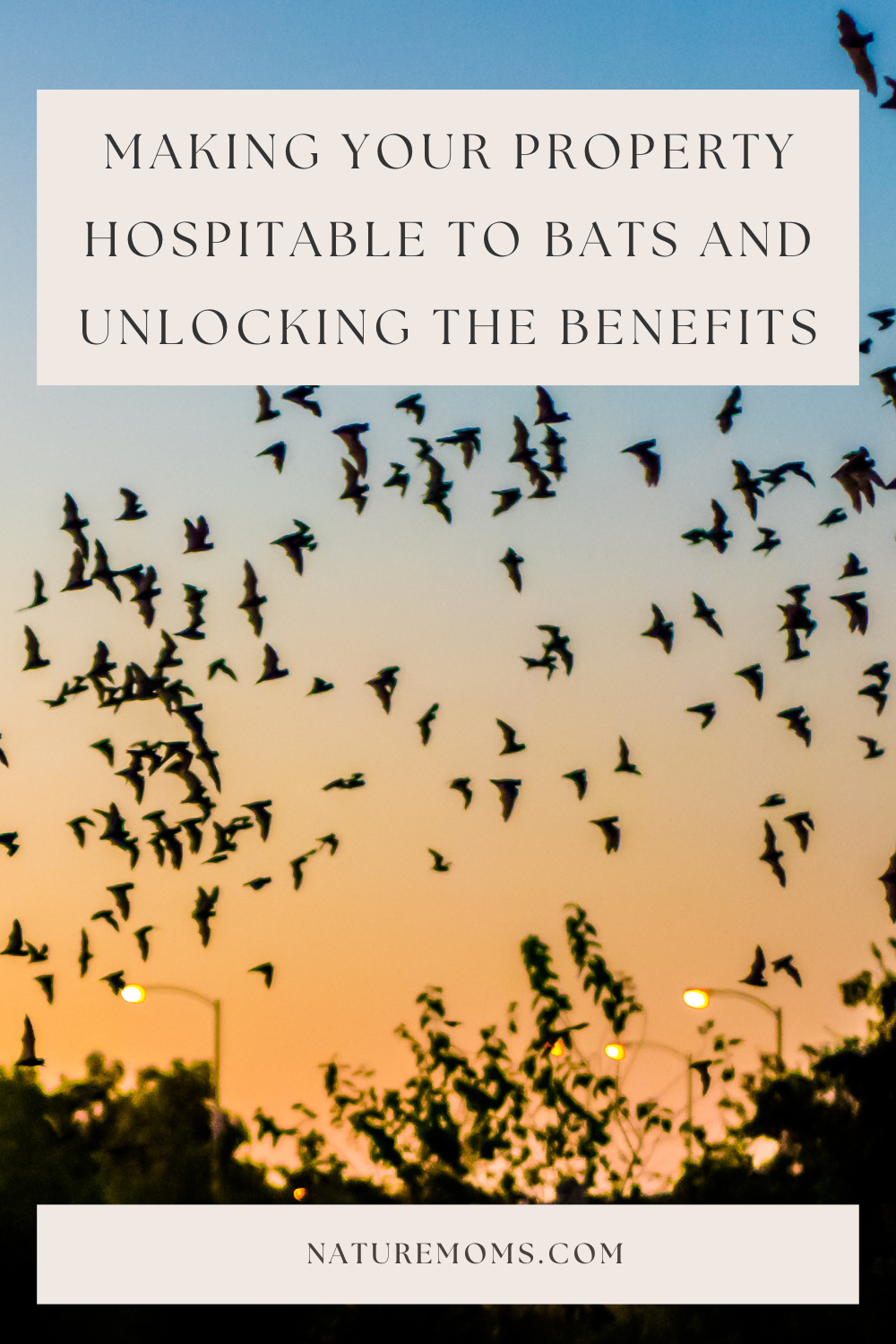 Bats, the often-misunderstood creatures of the night, are actually fascinating and beneficial animals that deserve our attention and appreciation. These extraordinary winged mammals play a vital role in our ecosystems by pollinating plants, controlling insect populations, and even dispersing seeds. In this article, we will explore why you should consider making your property hospitable to bats, dispel common fears, highlight their invaluable contributions, and explain how they can become your allies in maintaining a healthy environment. Bats can make great neighbors!
Creating a Bat-Friendly Environment
Making your property inviting to bats is relatively simple and can be achieved through a few straightforward steps. Firstly, ensure that you have a suitable roosting place, such as a bat house or a modified existing structure, like a barn or shed. Provide a dark and quiet space, away from direct sunlight and human disturbance. Additionally, offering a fresh water source nearby, like a small pond or birdbath, or even a bug hotel as a food source, will attract bats and encourage them to stay.
Dispelling Fear and Myths
It's important to address the fear and misconceptions surrounding bats. Contrary to popular belief, bats are not aggressive creatures seeking to attack humans. In fact, they are shy and will actively avoid human contact. Moreover, the vast majority of bats are insectivorous, meaning they feed on insects rather than blood. Vampire bats, the only bat species that consumes blood, are confined to certain regions and rarely pose a threat to humans. Understanding these facts helps to debunk fears and create a harmonious coexistence.
Benefits of Bats
Bats are truly remarkable creatures that provide a range of invaluable benefits. One of their primary roles is in pollination, where they visit flowers to feed on nectar and inadvertently transfer pollen from one plant to another. This process aids in the reproduction of numerous plant species, including many fruits, vegetables, and wildflowers.
Insect control is another major benefit bats offer. A single bat can consume hundreds of insects in just one hour, making them an effective and natural pest control solution. By feeding on crop-damaging pests like mosquitoes, moths, and beetles, bats help to reduce the need for harmful pesticides, promoting a more sustainable and eco-friendly approach to agriculture.
Furthermore, bats play a crucial role in seed dispersal. They consume fruits and disperse the seeds over wide areas, aiding in forest regeneration and biodiversity. In some regions, bat populations are vital for the survival of certain plant species, acting as essential seed carriers and enabling ecological balance.
Bats as Allies
By welcoming bats onto your property, you can establish a beneficial alliance. Bats will help control pesky insects naturally, reducing the need for chemical pesticides. This not only protects your garden but also safeguards the health of your family, pets, and other wildlife.
In addition, attracting bats can enhance the overall biodiversity of your property. The presence of these fascinating creatures can spark an interest in wildlife conservation and provide an educational opportunity for both children and adults.
Making your property hospitable to bats is a win-win situation. By providing a suitable habitat, dispelling fears, and understanding the valuable contributions bats make to our ecosystems, you can forge an alliance with these remarkable creatures. Embracing the night and welcoming bats onto your property will not only promote a healthy environment but also help in conserving biodiversity and reducing reliance on harmful pesticides. Let us appreciate and protect these often-misunderstood allies of the night!