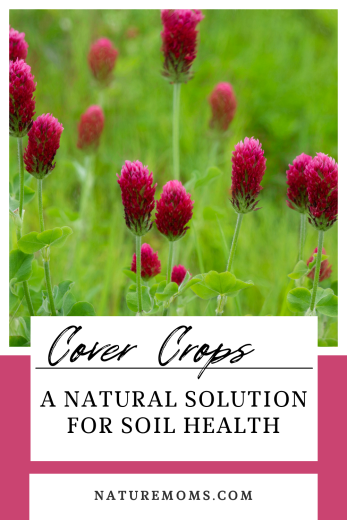 One of the worst things you can do for the health of your soil is to clean up spent plants and debris in fall and let the soil sit in the open all winter. It is also a recipe for a disastrous amount of weeds in the spring. At the very least you should cover with mulch or cardboard but there are other things you can do that are very beneficial. The health of your garden or farm's soil is the foundation of successful and sustainable agriculture. Over time, soil can become depleted, lose its nutrients, and suffer from erosion. However, there is a natural and effective solution to combat these issues: cover cropping. In this blog post, we will explore the benefits of cover cropping for soil improvement and how you can incorporate this practice into your agricultural endeavors.
The Basics of Cover Cropping
Cover cropping, also known as green manure or living mulch, is a centuries-old agricultural practice that involves planting specific crops to cover the soil's surface during fallow periods or in between main crops. These cover crops serve multiple purposes, such as improving soil fertility, reducing erosion, suppressing weeds, and enhancing water retention. The chosen cover crops can vary depending on your climate, soil type, and specific needs.
Benefits of Cover Cropping for Soil Improvement
Enhanced Soil Fertility: One of the primary benefits of cover cropping is the improvement of soil fertility. Leguminous cover crops, like clover or peas, have the ability to fix atmospheric nitrogen into the soil, making it readily available for other plants. This natural nitrogen source reduces the need for synthetic fertilizers, promoting a more sustainable and cost-effective approach to farming.
Weed Suppression: Cover crops compete with weeds for sunlight, water, and nutrients, effectively suppressing weed growth. This reduces the need for chemical herbicides and manual labor, making weed control more manageable and eco-friendly.
Erosion Control: Planting cover crops with deep root systems, such as rye or buckwheat, helps anchor the soil and prevent erosion. This is especially crucial on sloped or vulnerable areas of your land.
Improved Soil Structure: Cover crops contribute organic matter to the soil, enhancing its structure and tilth. This makes the soil more porous and better able to retain water, reducing the risk of runoff and drought stress.
Pest and Disease Management: Some cover crops, like marigolds, can act as natural repellents for pests and soil-borne diseases. By incorporating these plants into your crop rotation, you can reduce the need for chemical pesticides.
Increased Biodiversity: Cover cropping can attract beneficial insects and pollinators to your farm, fostering a more diverse and resilient ecosystem.
Reduced Soil Compaction: Certain cover crops, such as radishes, have deep taproots that help break up compacted soil layers, improving overall soil structure.
Carbon Sequestration: Cover crops capture atmospheric carbon dioxide through photosynthesis and store it in the soil as organic matter, contributing to carbon sequestration and mitigating climate change.
Incorporating Cover Cropping into Your Agricultural Practices
To reap the benefits of cover cropping, follow these steps:
Select the Right Cover Crops: Choose cover crops that align with your goals and the specific needs of your soil and climate. Consult local agricultural extension services for guidance.
Plant at the Right Time: Timing is crucial when it comes to cover cropping. Plant cover crops during periods of fallow or in between main crops to maximize their benefits.
Manage Cover Crops: Monitor the growth of your cover crops and manage them as needed. Some cover crops may need to be mowed or tilled under at specific stages of growth to prevent them from competing with your cash crops.
Incorporate Crop Rotation: Integrate cover cropping into your crop rotation plan to diversify your crops and break pest and disease cycles.
Monitor Soil Health: Regularly test your soil to assess the impact of cover cropping on soil fertility and overall health. Adjust your cover cropping strategy as needed based on the results.
Cover cropping is a time-tested and sustainable solution for soil improvement. By harnessing the power of these natural soil builders, you can enhance soil fertility, reduce erosion, and promote a healthy and productive agricultural environment. So, whether you're a home gardener or a large-scale farmer, consider integrating cover cropping into your agricultural practices to reap the long-term benefits it offers.