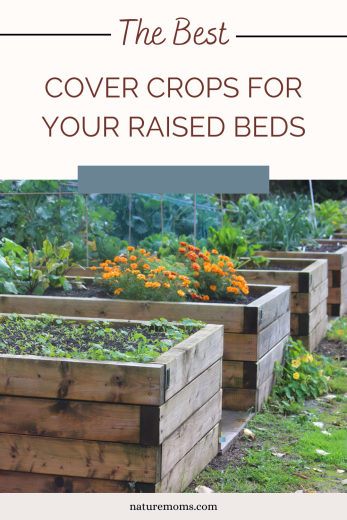 When it comes to successful gardening in raised beds, one often overlooked but incredibly beneficial practice is planting cover crops. Cover crops are like the unsung heroes of the gardening world, working quietly beneath the soil's surface to improve its health, prevent erosion, suppress weeds, and enhance nutrient availability. In this article, we will explore the best cover crops for raised beds to help you make the most of your gardening efforts.
Why Cover Crops for Raised Beds?
Before diving into specific cover crop choices, let's understand why they're so important for raised bed gardening. Raised beds have limited soil volume, and their constant exposure to the elements can lead to soil degradation. Cover crops play a pivotal role in rejuvenating and maintaining soil health.
Benefits of Cover Crops
Weed Suppression: Cover crops outcompete weeds for space, nutrients, and sunlight, reducing the need for manual weeding.
Soil Erosion Prevention: The roots of cover crops bind soil particles, preventing erosion during heavy rains or winds.
Nutrient Enhancement: Certain cover crops, like legumes, fix atmospheric nitrogen into the soil, enriching it for future plantings.
Improved Soil Structure: Cover crop roots create channels, improving aeration and water infiltration.
Disease Management: Some cover crops help suppress soil-borne diseases, reducing the risk of plant infections.
Best Cover Crops for Raised Beds
Now that you know why cover crops are essential, let's explore some of the best options for your raised beds:
1. Buckwheat
Buckwheat is a fast-growing summer cover crop that suppresses weeds and attracts pollinators with its fragrant flowers. It's ideal for filling gaps between plantings.
2. Crimson Clover
Crimson clover is a nitrogen-fixing cover crop that's perfect for enhancing soil fertility. Its stunning crimson blooms also add visual appeal to your raised beds.
3. Winter Rye
Plant winter rye in the fall to protect your raised bed soil over the winter. It's an excellent choice for preventing soil erosion and weed suppression.
4. Hairy Vetch
Hairy vetch, another nitrogen-fixing legume, not only enriches your soil but also attracts beneficial insects to your garden.
5. Austrian Winter Peas
These peas provide a quick nitrogen boost to your soil and are great for sowing in the late summer or early fall.
6. Mustard Greens
Mustard greens serve as both a cover crop and a tasty addition to your salads. They help suppress weeds and nematodes while improving soil health.
7. Annual Ryegrass
Annual ryegrass is an excellent choice for rapid soil cover and weed suppression. It's particularly effective in preventing erosion.
8. Oats
Oats are another cool-season cover crop that adds organic matter to the soil and helps control weeds.
9. Field Peas
Field peas are easy to grow, fix nitrogen, and can be incorporated into the soil in the spring to boost fertility.
10. Daikon Radish
The deep taproots of daikon radishes break up compacted soil, improve drainage, and increase aeration.
Tips for Success
To make the most of your cover crops, keep these tips in mind:
Choose the Right Cover Crop: Select cover crops based on your specific needs, the season, and the following crop you plan to grow.
Timing Matters: Plant cover crops at the right time for your climate to maximize their benefits.
Properly Manage and Incorporate: Cut cover crops before they go to seed and incorporate them into the soil to avoid them becoming weeds themselves.
Rotate Crops: Rotate cover crops to diversify the benefits they provide to your soil.
Monitor and Learn: Pay attention to how your soil responds to cover cropping, and adjust your choices accordingly.
In conclusion, cover crops are a powerful tool for maintaining and enhancing the health of your raised bed gardens. They provide a wide range of benefits, from suppressing weeds to improving soil fertility and structure. By selecting the right cover crops for your needs and practicing proper management techniques, you can enjoy more bountiful and healthy harvests from your raised beds.
So, don't miss out on the green secret to gardening success. Incorporate cover crops into your raised bed gardening routine, and watch your soil and plants thrive.