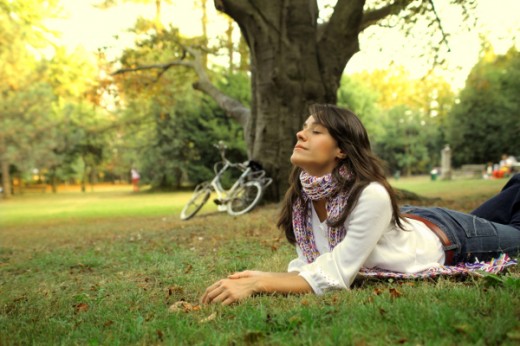 A guest post by Sam Peters
Over the last decade shopping for clothes, shoes, and anything in fashion has dramatically changed. It used to be all about what Bryant Park showed off on the runways during fashion week. But now with the economy making consumers budget friendly, and with the planet making people more eco-friendly, shopping is not like it was 10 years ago. If you have a family and you desire eco-friendly and affordable clothes, you don't have to sacrifice. Now you can find both, and so much more than ever before.
Green Jeans
No, we're not talking about the guy from Captain Kangaroo, but that now you can buy jeans which are organically made. According to TheDailyGreen.com Pepe Jeans, as well as Levi have created lines of organically made eco-friendly jeans. The Pepe Jeans are made using an "ozone technology that greatly reduces the amount of water, energy and toxic chemicals used in the process". Levis has what they call the "WaterLess jeans". Citing the average pair of jeans uses 42 liters of water in the finishing process, but their WaterLess line reduces water use by 28-96%.
Eco-Friendly Little Ones
Feifei Sun of VanityFair.com writes about sisters Shivani and Neha Gupta and their frustration with not being able to find baby clothes that were eco-friendly and comfortable. Neha even stated that everything felt rough like a "potato sack". So, they created their line of eco-friendly baby and toddler clothes called Sama Baby Organics. Some of the things you'll find by them:
  -Onesies:
  -Short sleeve $22.
  -Long sleeve $26
  -Baby tank tops $16.
  -Jeans $40.
  -Caps $8.
  -Baby blanket $42.
  -Towels $28.
  -Bibs $8.
Affordable Varieties
Coupons are cool! Who would have thought that those pesky little things your mother used to spend hours on cutting out of the paper and dragging to the grocery store would now be chic and in demand! It's true though, coupons and shopping codes are all the rage. Even Good Morning America jumps on the bandwagon at GMA.yahoo.com with exclusive deals and codes for their viewing audience. Here you can find "must-have products for kids" and the deals and codes to go with them, or you can also check out popular code sites like:
-RetailMeNot.
-Groupon.
-Ebates.
And wesearch.about.com also lists:
-FreeShipping.
-GoToDaily.
-CouponMom.
-CurrentCodes.
-SlickDeals.
-CoupnCabin.
Affording Name Brands
Maybe you want to step it up a notch and find high fashion without the high cost. You can go online and do simple searches like for Ralph Lauren promo and you will get access to places like DealSea or SaveYouShorts where you can get coupons and deals on virtually anything for 15%, or more. If you want to shop a little more broadly, you can also look for store promos like, Macy's or other big names. Again you will find deals for $10 off, or coupons for 15% and up.
Frugal Living for Families
Ed Grabianowski of HowStuffWorks.com shares four frugal living ideas for families to try. Check these out and maybe save some money for your family.
1.  Grow your own food.
2.  Use the library for books and movies.
3.  Ditch cable and watch TV online.
4.  Move somewhere cheaper.
It is good to be both budget-friendly as well as eco-friendly. And with all the resources out there today, it can be easy to do.
Tuesday, April 16th, 2013