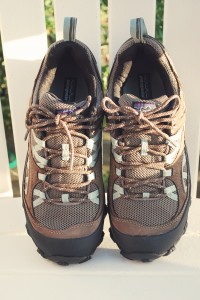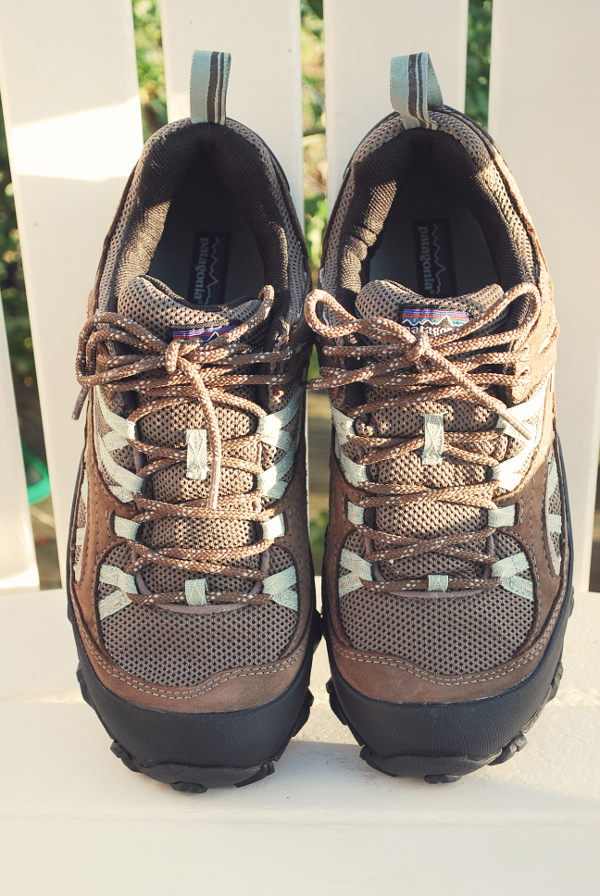 The Patagonia brand is no stranger to me. They have a reputation for being a very green and ethical company and their products are a reflection of that. They are also widely known by outdoor enthusiasts since so many of their products are geared towards fitness and outdoor play, whether it be their shoes or their clothing. I have wanted a try a pair of their hiking shoes for a long time and actually had a few of their products bookmarked in my web browser in preparation for purchasing a good pair of winter hiking shoes. My Vibram Five Fingers got me by in style and safety all spring and summer but I am not into the whole primal thing of hiking in the snow wearing minimalist footwear.
Patagonia footwear is also doing something really cool right now that caught my attention. They have teamed up with Healthy Child, Healthy World and are donating $10 for every pair of shoes sold until October 14. This is a great pairing because both companies care about chemical safety for our planet and for families. Healthy Child Healthy World obviously advocates for corporate policies and government legislation that protect children from environmental health risks. They also seek to increase consumer awareness so we can vote with our dollars and attack this issue from that angle as well. Patagonia is known for their eco awareness and their efforts to reduce harmful chemicals from the manufacturing and dying processes of their lines. They too are advocates for a healthier planet.
Their footwear can be purchased through shoe retailer OnlineShoes. They have free shipping and free returns which is important to me because I have lots of issues getting shoes to fit (wide feet and really high arches). For this promotion, OnlineShoes was kind enough to send me a pair of the Patagonia Hiking Boots. I got the Patagonia Drifter A/C Gore-Tex® in Canteen and Dark Celadron colors. Its a waterproof trail shoe which will be important for hiking in the snowy Ohio weather and it has a 20% recycled footbed. It is manufactured by ISO 14001 Approved Suppliers, which means that materials are sourced from companies that follow a strict set of environmental standards. It can be resoled if need be and the Vibram® Trail Ecostep outsole is made of 30% recycled rubber.
They fit like a dream and they are very comfy so far. I haven't done any serious hiking in them yet but I am all set for our local winter hiking series now. Last year I hiked in regular tennis shoes and slippage was a problem so I can't wait to break these babies in on the trail. I plan to pair these with a comfy pair of wool socks (see my Eco Friendly Hiking Gear for Women post for my top choice). My tootsies are gonna stay warm and dry.