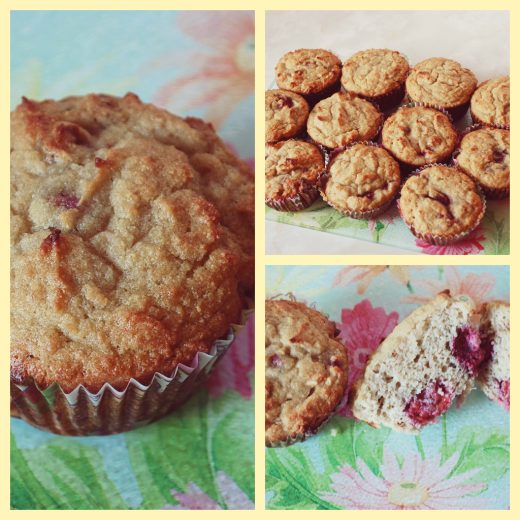 I am trying to avoid buying anymore LaraBars. Primarily this is because I am sick of spending so much money on them and because they bring needless packaging into our lives. Their parent company is also throwing money at legislation that would limit our rights to know if we are consuming GMOs. There are plenty of reasons why my LaraBar habit needs to be kicked but it is so hard! I love those tasty little bars, they are paleo/primal friendly, and they are the perfect light meal to eat on my way to CrossFit class.
This week though I am trying out a few recipes for homemade muffins, breakfast cookies, and bars that will be nutrient dense and light enough to get me through CrossFit. Anything too heavy is no good because it will just come back up…not a pleasant thing.
Today was my first day sans LaraBars and I am super happy with the day's alternative…Primal Coconut Raspberry Muffins. I made them earlier this week to test them out and then again last night. They are delicious and two muffins before class was perfect. Next up I hope to make something similar to my fave LaraBar, which is Peanut Butter Chocolate Chip.
The muffin recipe was sourced from Civilized Caveman Cooking Creations. I added walnuts to mine. Enjoy!