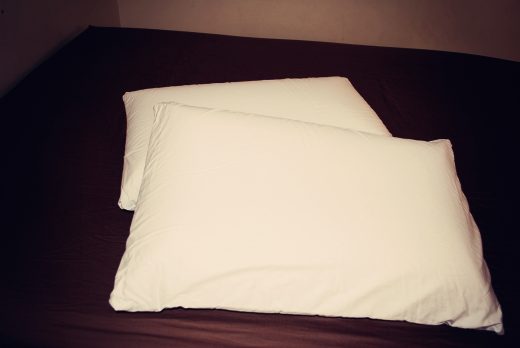 I think I may have enough comparative data now to say that natural latex pillows are my fave, greener pillow option. I have tried feather pillows, organic cotton pillows, and even buckwheat pillows but latex has to be my favorite. For about four months now I have been sleeping on a latex pillow and we just added another two. The most recent additions are all-natural talalay latex pillows from Plushbeds. It is amazing how different the pillows are.
Unlike my original latex pillow, which is shredded latex, these are molded. This makes them a bit more "poofy" and perfect for people who like fluffy pillows. They also stay cooler IMO than regular pillows which is good for me because we  have a memory foam mattress and they can get rather warm because they fit your body so snuggly but if my head is cool I don't notice it as much. They also wick moisture away which is good if you tend to sweat.
I often steal both of the pillows for evening TV watching. Yes, I watch TV in my bedroom. My 6 year old is sleeping on one of them at night though. They did both have a rubbery smell when we got them but after running our air purifier throughout the night for a couple weeks, I no longer notice any smells.
They are:
Derived from sustainably-harvested botanical latex
Hypoallergenic and dust mite resistant
Sleeps cool and keeps moisture out
Extremely resilient and elastic
Includes cotton cover with zipper system
They sell for $79, $89, or $99 each (Standard, Queen, and King Sizes). Not bad! They are really high quality and heavy… not something you will find at a cheapy big box store. They are also a great alternative for making dream time a little healthier and planet friendly.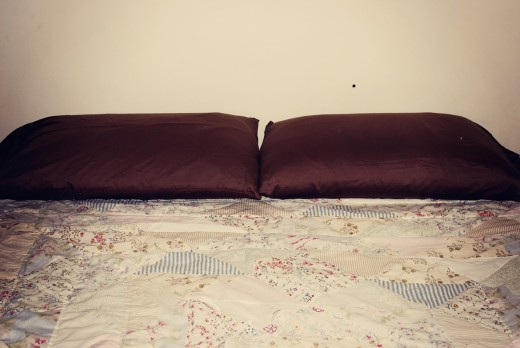 Many thanks to Plush Beds for providing some pillows for me to review!