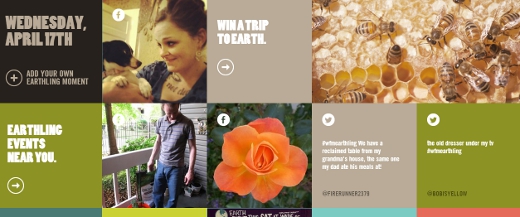 Attn: Giveaway at the bottom of this post!
The Whole Foods market is celebrating Earth Day and beyond this year by transforming their stores into a hub for Earthings – humans inspired by the beauty and bounty of the earth. They are hoping to create a place for people to gather and share ideas for Earth friendly activities both online and in stores. In honor of this initiative they have created EarthlingMonth.com, which is a snapshot of all those participating via Twitter, Instagram, and Facebook. There are prompts on the site to give you ideas on what to share. Just now I see this on the site "Vintage charm. What is salvaged, repurposed or reclaimed in your home?".
I uploaded a photo of my vintage Pyrex refrigerator dishes.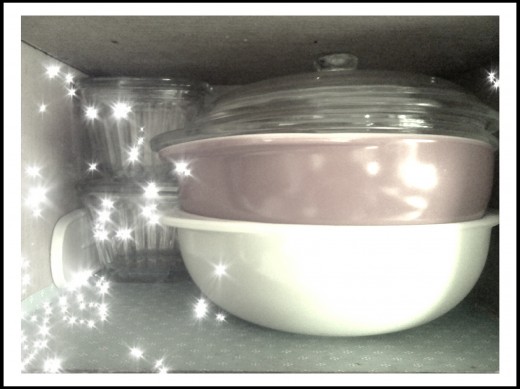 I love how this initiative allows you to show the little things you are ALREADY doing for the earth. It's great to be out there planting trees or collecting garbage from your local waterways but we do lots of little things every day and it's nice to celebrate those as well. if you look at the site you see a variety of answers and photos…pictures of people gardening, showing off their flowers, talking about how they reuse things every day, photos of bees and a beehive, etc. We all live different lives but we can unite in this common cause and there are TONS of ways to do it.
Just share via Twitter, Facebook, and Instagram and use the hashtag #wfmearthling if you want to participate. By adding to the stream you are entered to win a $150 Whole Foods market gift card.
You can also win a $25 Whole Foods Market gift card here! To win just fill out the form below. The giveaway will end April 24th and the winner will get their gift card virtually via email after I confirm their email address. Then you can print it an use it! Good luck!