Here are my recent wins with money…
ibotta – So I am a bit late to this game I think. I joined the app about a year or so ago and quickly decided that the rebates offered where not for stuff I would normally buy. So just like coupons for random stuff you don't need, this app was not a good fit. Fast forward to NOW and there are some rebates here and there I will use. The weekly .25 cent refund for buying anything and the .25 rebate for bananas…sure. I will take .50 cents every week. Oh but then they offer $2.00 for coconut water when it is already on sale for $2.99 and $2.00-3.00 off craft beer, which my husband buys every week. Yep, sign me up. In three weeks time I made…$27.25. Download it, redeem two different rebates on branded items, and get $10 back immediately.  Oh and from the rank section of my app I can see how much my Facebook friends are saving. A local friend has earned over $8,000 from this app. Good golly!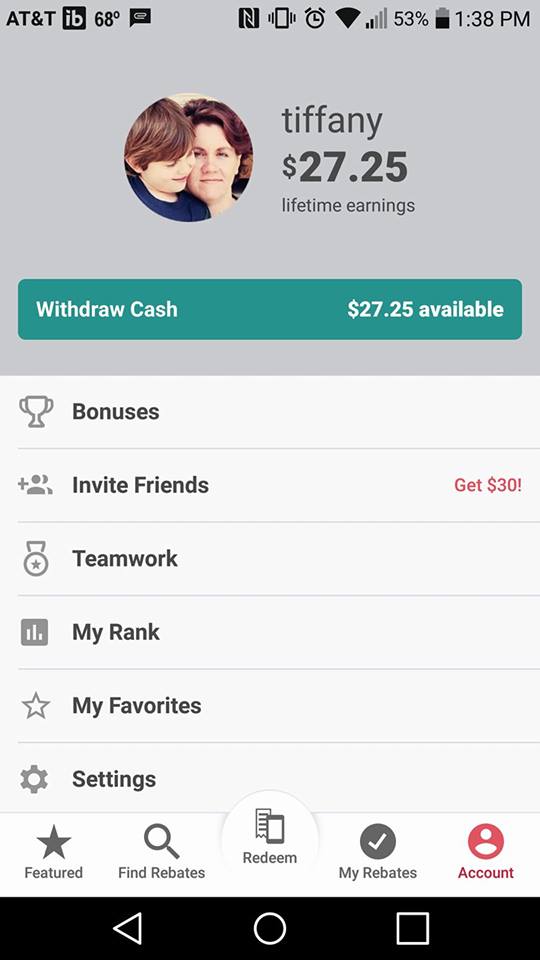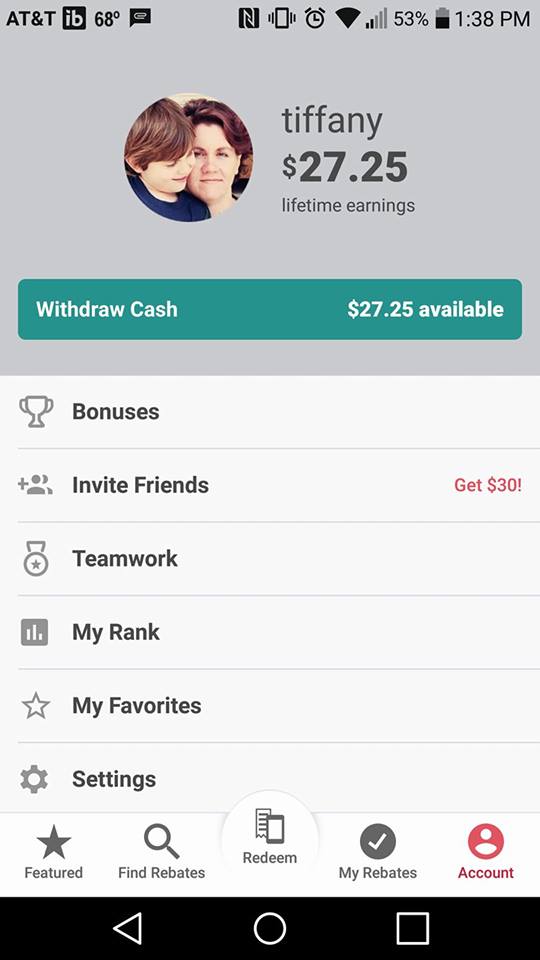 Admittedly it seems like an invasion that you can even see this info but you can see how much your Facebook friends "earn" from ibotta. One of my friends has made over $8,000. Good golly!!!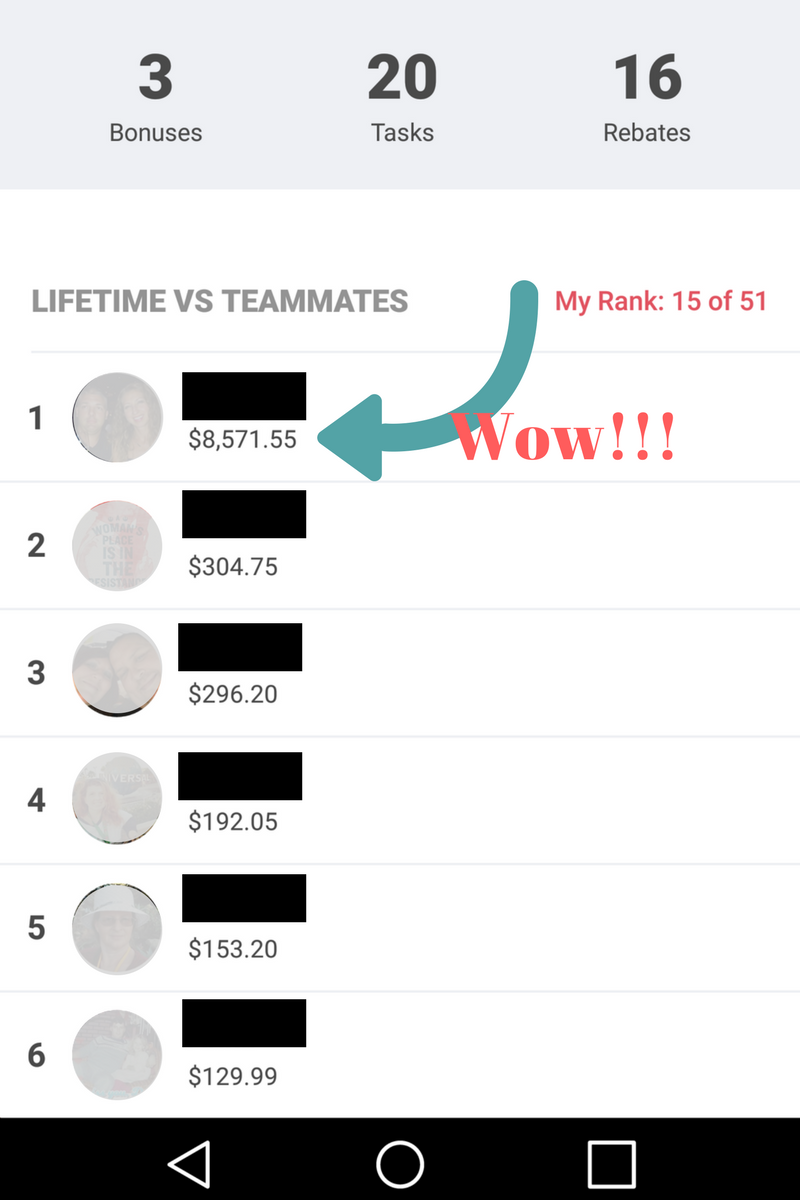 Facebook Marketplace – I LOVE that Facebook now has a marketplace. In addition to local buy sell groups on Facebook I have been selling off unused or unwanted stuff with great success. Every little bit helps because we just renovated our master bathroom!
It is also great for buying stuff cheap. My daughter and I have started playing tennis and we got two rackets for $5. We could not have done any better at Walmart.
Menards Rebates – We love Menards for all the rebates they offer, including their famous 11% on everything offer. We bought kitchen counters during one of their 11% events. Booyah! Anyway this month we used $46 in rebates to buy stuff for our bathroom renovation, making all the paint (and not the cheapy stuff) pretty much free.
Focus Groups – Did two focus groups this month and got paid $215 for three hours of my time, which was spent sitting and chatting. Nice.
How are you winning with money right now?