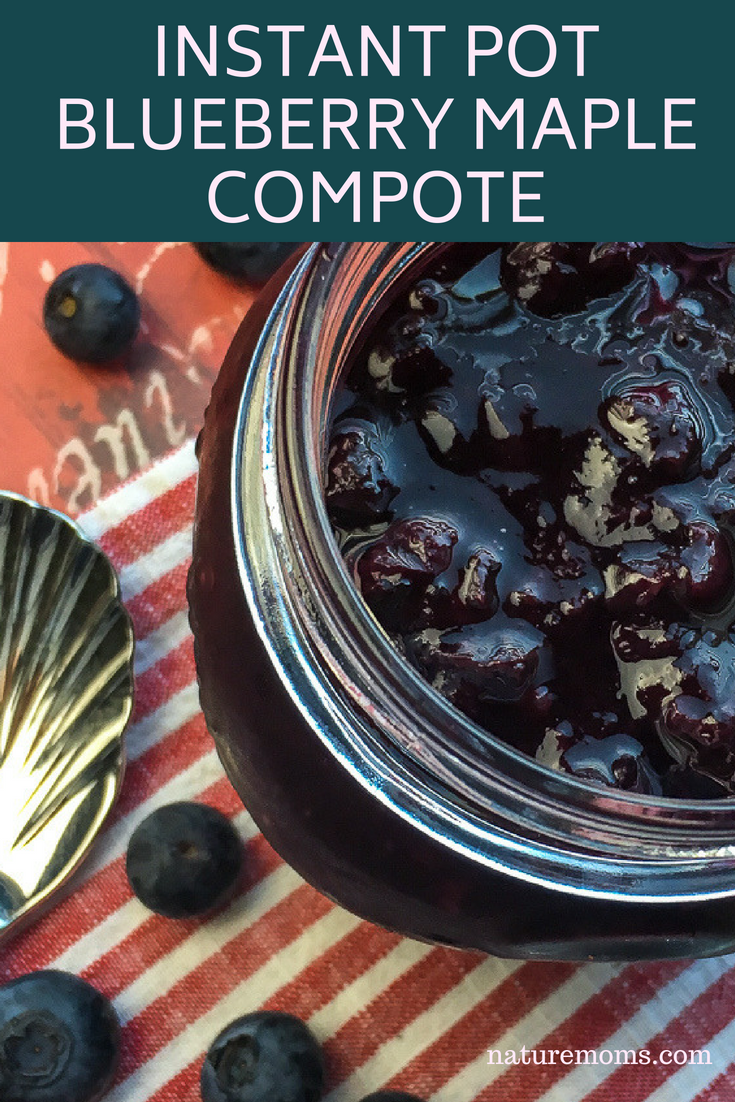 Is it a breakfast for dinner kind of night? Or perhaps you want to elevate some plain old vanilla ice cream for dessert? Well, either way this blueberry compote is fantastic and easy to make. Who needs IHOP when you can make pancakes and top them with this tasty treat? 

Classic compote recipes typically include vast amounts of white sugar, but this version uses on a more modest amount of real maple syrup for a bit of sweetness. Source the maple syrup locally and even better. Although this particular recipe uses fresh blueberries, lemon juice, and cinnamon, feel free to add any combination of fresh berries, citrus juice, and seasonings to create your own tasty flavor variations. Maybe a raspberry, lime, ginger version? Mmmm! I think I may have to try that now!
But I digress, here is how you make this one…
Prep time: 5 minutes
Cook time: 13 minutes + time to come to pressure
Makes 3 cups
Ingredients:

3 C fresh or frozen blueberries
¼ C real maple syrup
2 Tbsp lemon juice
1 tsp vanilla extract
1 tsp ground cinnamon
¼ tsp salt
Directions:
Add all ingredients to Instant Pot and stir well to combine everything. Lock the lid into position.
Set the pressure valve and press the "Manual" button. Adjust the setting to high and select three minutes for the cook time.
When the cook time has finished, turn the Instant Pot off to prevent the compote from burning to the bottom of the pan. Allow the pressure to release naturally for 10 minutes, then manually release the remaining pressure by carefully moving the valve to the venting position.
If the compote is not thick enough to your tastes, select the "Sauté" function and cook over high heat, stirring constantly, until excess liquid is reduced. Turn the Instant Pot off and immediately remove container from the unit to cool.
Serve immediately or transfer to an airtight container and store in the refrigerator for 7 to 10 days. Serve over ice cream, yogurt, waffles, French toast, pancakes, oatmeal, pound cake, cheesecake, or rice pudding with a dollop of whipped cream. Delish!