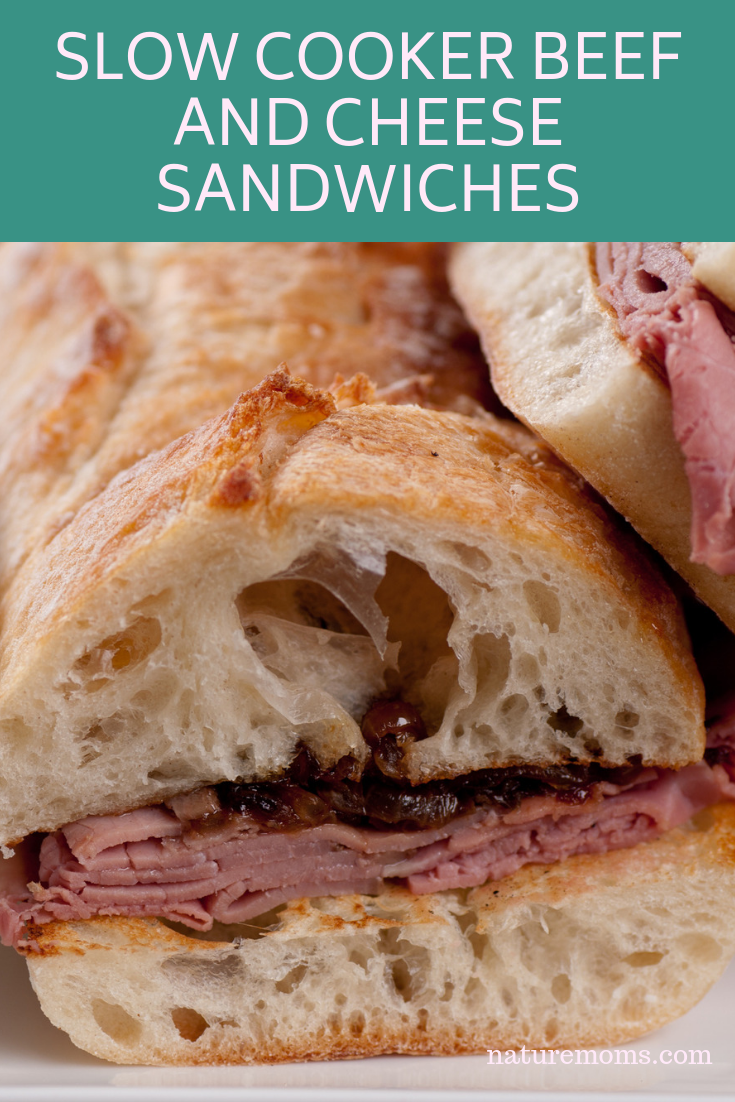 Looking for an easy recipe for your beef chuck roast that doesn't involve something hearty like pot roast, beef stew, or beef stroganoff. This easy peasy sandwich recipe has you covered.  Even the kids will like these beef and cheese sandwiches.
The base recipe has only 5 ingredients (beef, onion soup mix, beef stock, cheese, and sandwich buns). Score! Of course there are a couple optional ingredients you can add to elevate these simple sandwiches for mom and dad. Either way to choose to make them they are easy to make and assembly is fast.
Beef Chuck Roast Sandwiches With Cheese
Ingredients:
2 lb chuck roast
1 packet dry onion soup
2 Cups beef broth/stock
Shredded or sliced cheese of your choice (sharp cheddar, swiss, gouda or a combo of more than one)
6 Sandwich buns
Optional: Horseradish Sauce
Place beef in the slow cooker and sprinkle the onion soup on top. Pour in the beef stock/broth. Cover and cook on low for 8-10 hours, or until beef is very tender. Once cooked, shred the beef and allow it to sit in its own juices.
Toast the buns under a broiler and once nicely toasted, top them with beef and your choice of cheese. I prefer sliced gouda and sharp white cheddar on mine. Set them under the broiler once again to melt the cheese.
Serve as is or with a small cup of the beef juices (au jus) for dipping or spread a nice thick layer of horseradish sauce on the top bun.
Mmmm! Delish!