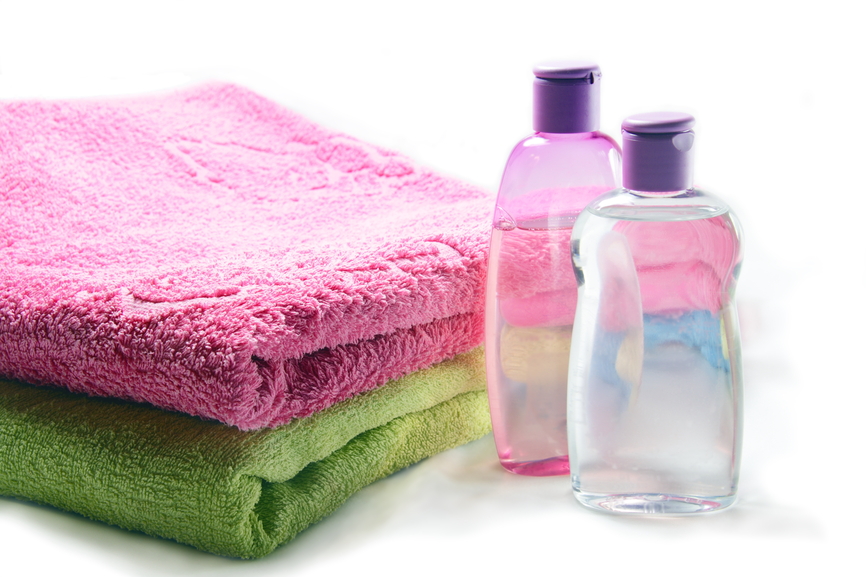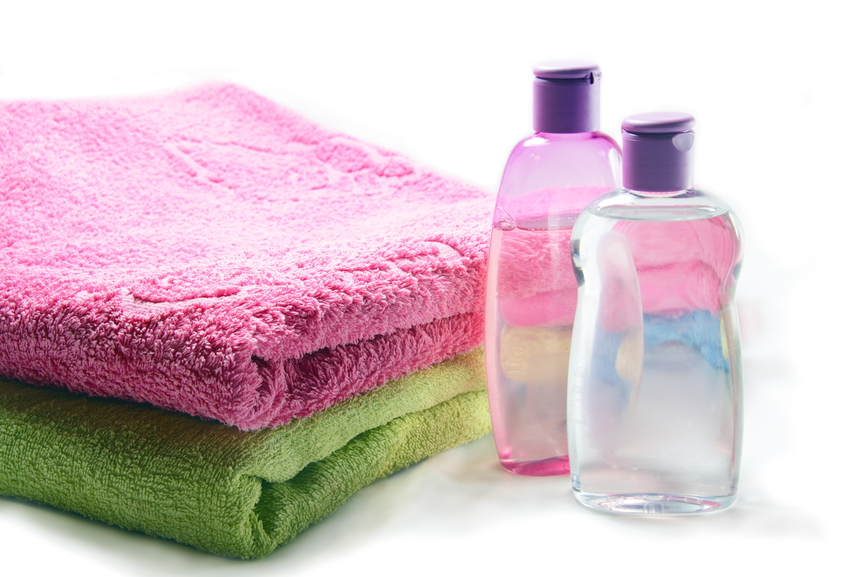 I love using Chrome extensions and plugins for comparison shopping. I use quite a few when online shopping to make sure I am getting the best deal (is Amazon really the cheapest?) or see trends (ie when the price will drop). I also use plugins that scour the Internet for promotional coupon codes so that I rarely have to pay full price. Using these plugins I am able to save hundreds of dollars every year.
I recently came across another genius plugin that helps you with the daunting task of baby shopping and makes it a little healthier and less toxic.
The plugin is called the HowGood Safety Scanner. It allows you as the consumer and parent to know if the product you are looking at online has ingredients that may not be safe and it recommends better, safer products. It is a an independent, sustainability research company that provides access to their data to help you make better shopping decisions.
When you are online shopping at Amazon you may be looking at baby shampoo. One of the first results is no doubt going to be the traditional Johnson's Tear Free Baby Shampoo. But the How Good logo appears just to the right of the product (after you install the plugin) and when you hover it, you see other, better baby shampoo recommendations.
Here you can see it in action…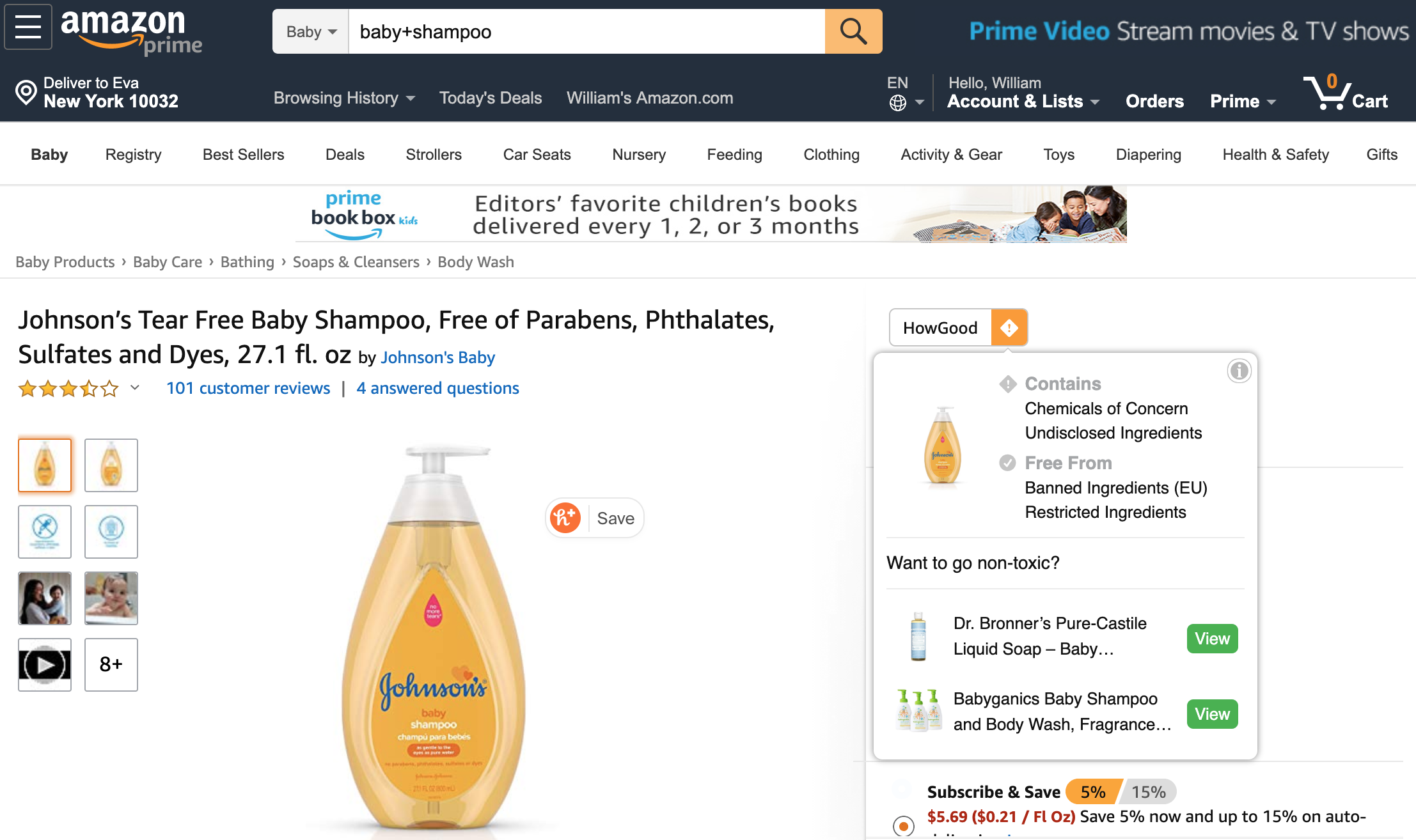 As you can see the plugin pop-up shows you that the product you are considering has chemicals of concern and undisclosed ingredients. Below that you can also see recommendations for safer and less toxic products that you can substitute.
Note how the baby shampoo above even targets mom who want healthier products by saying "Free of Parabens, Phthalates, Sulfates, and Dyes". They are trying to mask their product and make it seem safe but this plugin gives you a glimpse behind the curtain and let's see you past the marketing hype. Bravo.
To see exactly how they rate products and make safety determinations visit HowGood plugin page, where it is all outlined. You can also download it via Chrome, which takes 10 seconds.
Right now the plugin is limited to baby products but cosmetics and skincare will be added as well. I love that they are taking an independent database of vetted products and using it to help us leverage a safer and less toxic shopping experience. Databases such as this already exist elsewhere and I use them often but this one is integrated with Amazon. What could be easier?
I have been investigating products and choosing safer ones for nearly two decades now but this plugin is amazing even to me, and will certainly be helpful for mom's who are new to this more natural journey.
I highly recommend downloading it. It may just help you make some safer purchases in the future.