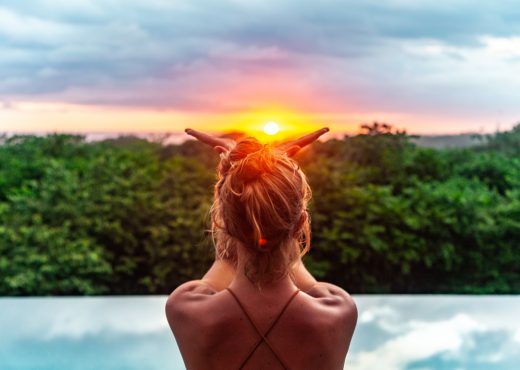 Motherhood is a gift that can't be traded for anything in the world. With that said, it can be one of the most demanding roles that a woman can take on. Being flooded with social media images and messages about how to be a good parent doesn't help matters. The pressures, guilt, and out-right mom-shaming make the job a whole lot harder in this modern era.
After dedicating your time, energy, emotions, and effort to creating beautiful beings, moms deserve to re-boot and rejuvenate. Usually, this comes in stolen moments of enjoying a cup of coffee in the silence of sleeping kids or enjoying a long lavender bath while the kids are a school. Moms deserve a more in-depth and meaningful escapade in the form of a yoga retreat. Yoga retreats provide intense relaxation and transformation in a way that your busy schedule simply can't allow. 
Take a look at how moms can benefit from joining a yoga retreat. 
A normal day as a mom requires planning for the day ahead and making sure that you wake up before everybody else to set the plans in motion. If you've got a newborn, you may have woken up several times at night. Throughout the day, you're constantly on the lookout for looming dangers that may hurt your little ones. You know you can't baby proof the house enough.
If you have older kids, you can't help but wonder if they're safe where they're and why they haven't replied to your messages. Most probably, they were having the time of their lives, barely thinking of home until it was home time. Your mind is on a constant treadmill when you're a mother and you need a period of stillness. A yoga retreat may help you get away from all this and relax. Bali is a great place for yoga retreats but you must find out What is the best Bali yoga retreat? 
Mental relaxation techniques taught during a yoga retreat help moms be in a space to re-evaluate or find purpose in life. Several mothers believe that the sole purpose of their lives is to raise the beautiful children that she has been gifted with. They've forgotten the dreams they had before becoming a mother. 
The tranquility and easy-paced environment that's experienced in a yoga retreat provide a space where you become mindful of your thoughts. It's during these moments of mindfulness that you begin to question aspects of your life, explore important questions, and begin to map your way forward in the stillness of yoga. This questioning and re-discovery of purpose are facilitated by teachers and gurus who have walked the path of life and have a wealth of knowledge to share. This is where you experience rejuvenation and a new sense of purpose. 
Constantly carrying wounds from the past and repressed emotional scars from your childhood affect your experience as a mother. You can confront many triggers while raising your children and risk subconsciously passing on the pain to them. A yoga retreat may provide healing in many forms. You're taught self-love, forgiveness, mindfulness, and all-round wellness during the retreat. 
The setting of these retreats is usually immersed in nature, which is believed to provide profound healing. Once you face your past shadows and bring these to light under the guidance of teachers that possess eternal wisdom, you continue on your life path less burdened. This makes you a better, healed mother for your children. 
Going on a yoga retreat means temporarily leaving behind your friendships that are anchored in carpooling, play-dates, and baby classes. At yoga retreats, you meet people from all walks of life. It's a space that brings to life multi-cultural and multi-racial dynamics. Friendships that are formed from similar underlying in-depth understandings and healing are most likely to last a lifetime. The digital era we live in has made it possible to forever nurture these friendships from anywhere in the world.
Vacation Continues At Home
All the teachings, emotions, and realizations that you experience during the yoga retreat go back with you to your home. You return emotionally and mentally rejuvenated, not to mention the physical restoration. Your family can enjoy the new version of the good old mom and appreciate you even more. As they say, distance makes the heart grow fonder!
Conclusion
Generally, moms nurture the world before caring for themselves. However, a happy mom makes a happy family. Going on a yoga retreat means you can mentally relax, physically rejuvenate, and physically heal. Your social circle may also expand because of the different people that you meet at the retreat. The best part is that the long-lasting effects of a retreat can also be experienced and appreciated by your family. So, how about that trip to Bali?