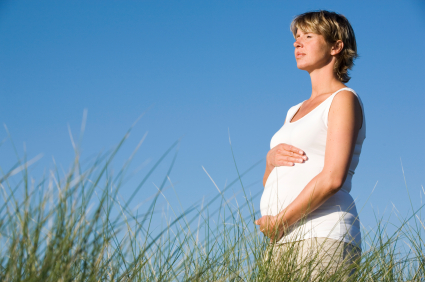 Are you seeking a way to make extra money while helping others? Perhaps you'd like to add to your family, but health conditions make carrying a pregnancy to term problematic. Have you considered gestational surrogacy? 
Gestational surrogacy shares many commonalities with the traditional method. However, the carrier doesn't donate eggs — the process uses those from the biological mother. Here's what you need to know to determine if this style of parenting is right for you. 
If You Want to Become a Gestational Surrogate
If you meet the requirements, you can make some serious side cash — or even replace your income if you're a low-wage worker. The average pay for a first-time surrogate is $25,000, although some agencies pay significantly more. Even if you choose to do an altruistic surrogacy to help a friend or family member, they will cover your pregnancy-related expenses, including maternity clothes, prenatal care and vitamins. 
However, not everyone qualifies to become a surrogate. You'll need to pas health, age, lifestyle and mental health screenings before getting matched with the couple you will help. 
Health and Age Requirements 
You must be between the ages of 21 to 43 and have carried at least one other healthy pregnancy to term. You need to keep your BMI under 32, although some agencies will make exceptions for women with a BMI of 33 who are otherwise healthy. You cannot have a history of gestational diabetes. 
If you have a history of drug or alcohol abuse, you will not qualify. Many agencies will likewise reject you if you receive public assistance of any kind. While the parents will pay for expenses, you will need to wait for reimbursement in some cases. Agencies need to know you have the financial stability to cover costs as they arise. Plus, the income you earn could render you ineligible for help. 
Psychological issues can likewise disqualify you from becoming a surrogate. You need to prepare yourself for potentially tragic realities, such as needing to terminate the pregnancy if catastrophic events render it unviable. You also need to honor the parent's wishes in the case of a Down's Syndrome pregnancy.  
Finally, if you are married, your partner has to agree to your surrogacy. If you think you meet the qualifications, talk to agencies in your area. If you are carrying for a family or friend, they may already have chosen an organization. 
Who Should Use a Gestational Surrogate? 
What if you are considering a gestational surrogate to build your family? If you have one of the following conditions, this method of conception could answer your prayers. 
Women Who Have Had Hysterectomies
If you have had a hysterectomy, the type of procedure you underwent determines if you need a surrogate. An oophorectomy removes only the ovaries, leaving your womb intact. Doctors often perform this procedure on women who have polycystic ovarian syndrome or other hormonal imbalances. You could have the embryo implanted and carry the child yourself. 
However, if your uterus is removed, but you maintain your ovaries, a gestational surrogate may be your best bet for a child who shares your genes. Your physician will harvest your egg and your partner's sperm to create the embryo for implantation. 
Women With Uterine Problems 
Likewise, you might have conditions such as uterine fibroids that make it challenging for you to become pregnant. Perhaps you don't want to have your womb removed in hopes that you may have future children, but you don't want to wait for a miracle to hear the pitter-patter of little feet. 
Women With Severe Health Issues 
Sometimes, your reproductive system functions as it should, but other health conditions make carrying a pregnancy problematic. For example, if you have high blood pressure, kidney disease or an autoimmune disorder, you might consider gestational surrogacy to avoid interrupting your existing medication. 
How Much Do Gestational Surrogates Cost? 
Gestational surrogates don't come inexpensively. You can expect to pay up to $150,000 for the procedure, and there is no guarantee of success. Most health insurance companies will not cover surrogacy, and you may have to purchase additional coverage for surgeries related to the procedure. 
How Do You Find a Gestational Surrogate? 
Finding a gestational carrier requires you to contact an agency unless you have a friend or family member willing to step up to the plate. If you do, they will need to meet the qualifications above. Otherwise, contact your selected agency. They can match you with a qualified surrogate. 
How Do You Transfer the Baby? 
Because your child lives in the womb of another for nine months, it's natural to form an attachment to the surrogate. You will need to go through both an emotional and a physical transfer, which can stress you and your new infant. Your agency should guide you through this process, which will begin before birth. 
Educate Yourself About Gestational Surrogates
If you want to start a family, gestational surrogacy could offer one path forward. Talk to a qualified agency today about your options for receiving aid or helping wanna-be parents.