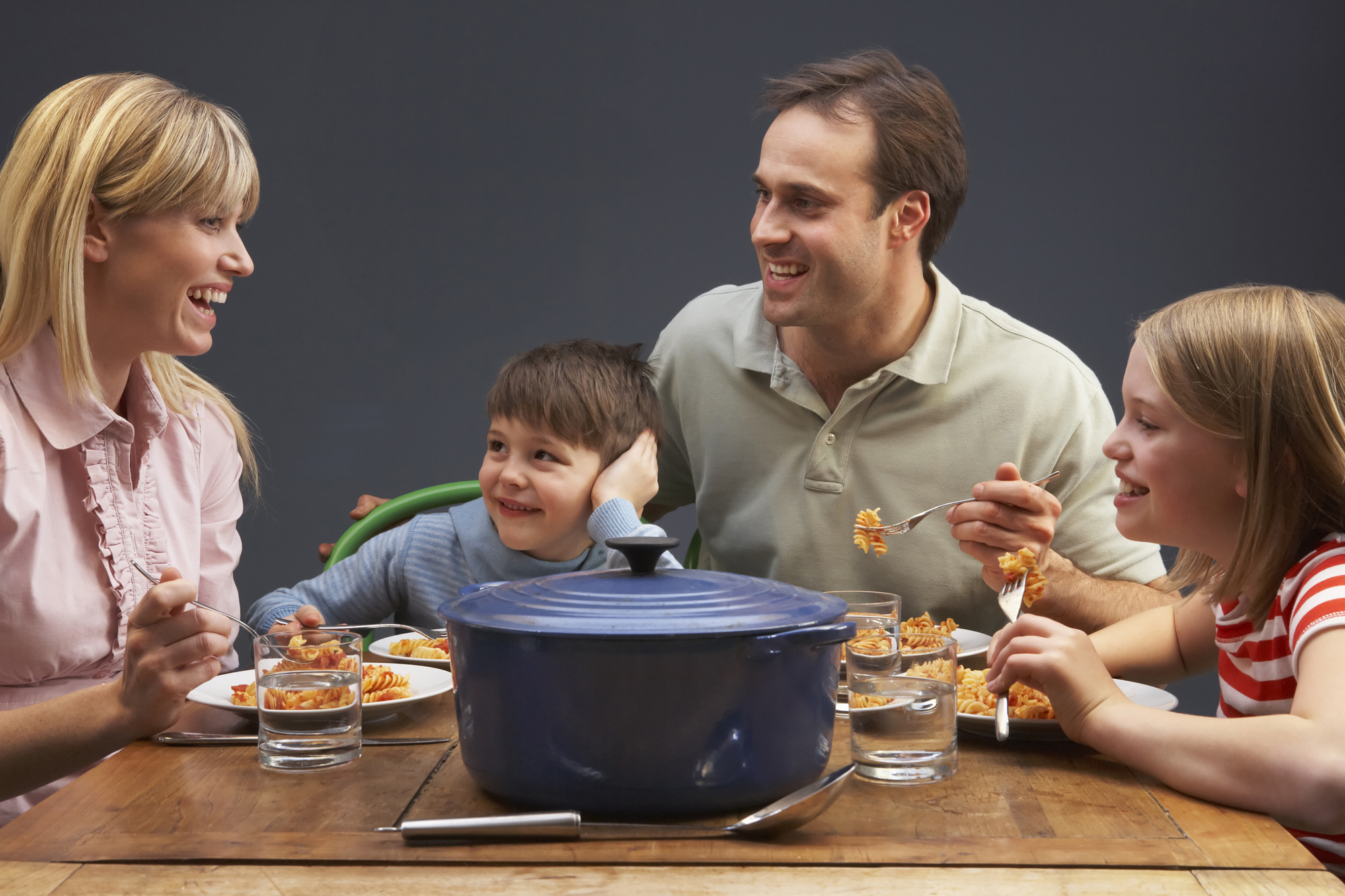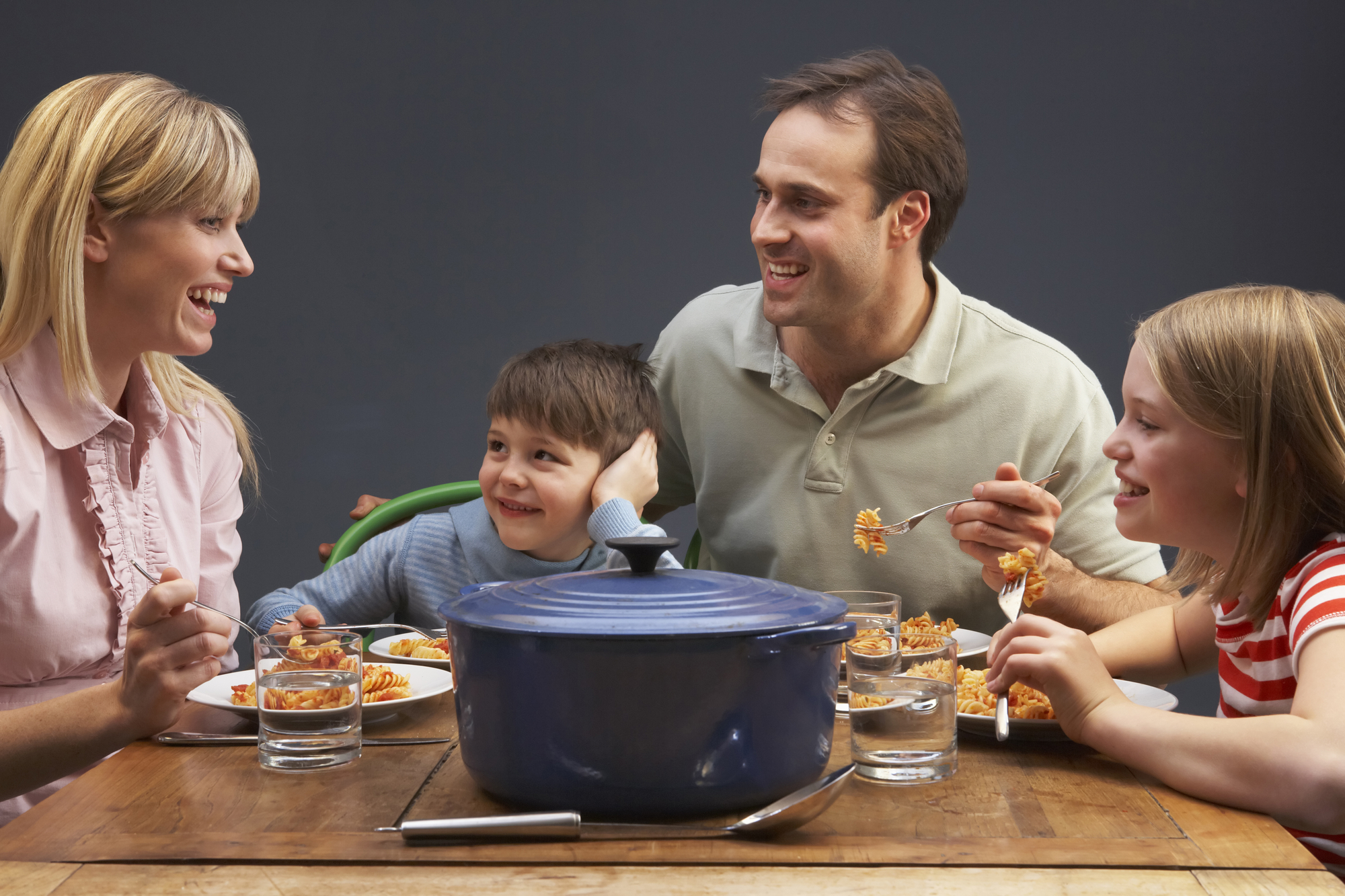 When the kids go back to school, evenings get hectic. Soccer practices and study groups take precedence over previous family routines — including mealtimes. 
However, you still need to keep your loved ones fed, and you don't want to rely on takeout every night. Your wallet and waistline will thank you for skipping the drive-thru. Instead, turn to these 11 super simple back-to-school dinner ideas that you can prepare in less than 30 minutes. 
1. Kebabs
Food is more fun when you put it on a stick — just ask any county fair vendor. There's no rule saying that you have to stick to corn dogs and cotton candy. You can put healthier items on the menu. 
Got leftovers? Why not make some mix and match kebabs with a variety of proteins, vegetables and other additions like sauce? Your children will adore the chance to assemble their dinner by themselves. 
2. Spaghetti 
Who doesn't love spaghetti? This dish lets you put your farmer's market stash to the test — there's no need to turn to sugary sauce in a jar for this back-to-school dinner.
All you need are some tomatoes, fresh basil, garlic and olive oil to make a quick marinara. But that isn't your only option. You can make an alfredo sauce with only three ingredients. Are you counting carbs? Why not substitute "zoodles" — spiralized zucchini — to reduce your calorie count and avoid spiking your blood sugar? 
3. Pizza 
Pizza is perhaps the most versatile dish there is. The carb-conscious folks can opt for a crust with a cauliflower blend to reduce the glycemic index. Those who love bread can't go wrong with a Chicago deep dish. You can pile on the cheese or keep it light, slather on marinara or choose a kale pesto for extra antioxidants. The sky's the limit when it comes to toppings. 
4. Breakfast for Dinner 
If you open your refrigerator and see nothing but eggs, why not make an omelet? There's no rule that you must put away the bacon after 5 p.m. Round out your meal with some healthy whole grain bread and finish with fruit for dessert. 
5. Pita Pockets
Pita pockets are another versatile dish that you can mix up various ways and prepare in less than half an hour. The process takes longer if you want to make homemade pockets — but you can always make these ahead on your meal-prep day. Once you have the shell, you can fill them with anything from sandwich meats and cheeses to sloppy joes or nourishing vegetables. 
6. Burritos
Hello, mealtime for the exhausted. A quick search of the internet reveals no shortage of make-ahead burrito recipes that you can freeze and pop in the microwave on those nights when cooking is out of the question. Best of all, you know your homemade versions contain nourishing ingredients and come free from artificial anything and excess salt and sugar. 
7. Quesadillas 
Quesadillas are super-fun for your little ones. These gooey delights from south of the border offer all the goodness of a traditional grilled cheese — but you might have better luck sneaking in a healthy ingredient or two. 
If you want to try a healthier tortilla made from ancient grains or alternative flours, this dish is the one to experiment with — the cheese will hold together any crumbly crust. Sneak in a few red pepper slices to give your kids their vitamin C. Each one has more of this nutrient than an orange. 
8. Fried Rice 
There's no end to versatile dishes that you can modify any way you wish to suit your family's taste. You can also make a healthier version of this classic than you'll find at restaurants, reducing the amount of oil you use and eliminating those that may increase your inflammation. For example, people sensitive to canola oil can suffer severe effects from some restaurants (but not others) for years without ever understanding where their symptoms originate.
You can substitute healthier brown rice for the white version. Then, simply toss in any vegetables and proteins you want. You can even have each family member add their ingredients to the wok separately — it takes only a few minutes to heat — if you have picky children.
9. Stir-Fry 
Stir-frys are another alternative that you can get sizzling in the wok in a jiffy. You don't have to serve them over a rice base, although that's one option. Carb-conscious mamas and papas can heap theirs over zoodles instead of the chow mein version. Those with celiac disease can find rice noodles that won't cause gastrointestinal upset. 
10. Salads 
Salads aren't only for breakfast anymore. Plus, you can find ways to make yours appealing to the youngest family members by setting yours up bar-style. 
The magic all starts on your meal-prep day. One of the wisest things you can do is invest in a high-quality set of storage containers that will keep your chopped veggies fresh all week long. Arrange your vegetables, proteins, and maybe a cooked grain like quinoa on the counter and let each family member assemble a personalized dinner. 
11. Stew 
The weather is getting colder — it's time to bring on the stews. Fortunately, it doesn't take much to make a simple soup broth that you can save in your freezer. Defrost it in the morning, add it to your slow cooker along with whatever vegetables and proteins you like and let your dinner cook all day while you work. Pick up a loaf of crusty bread on your way home, and you're set with a hot, nutritious meal in minutes. 
Try These 11 Super Simple Back-to-School Dinner Ideas 
Going back to school means that life becomes more hectic. Make mealtime easier with these 11 super simple back-to-school dinner ideas.