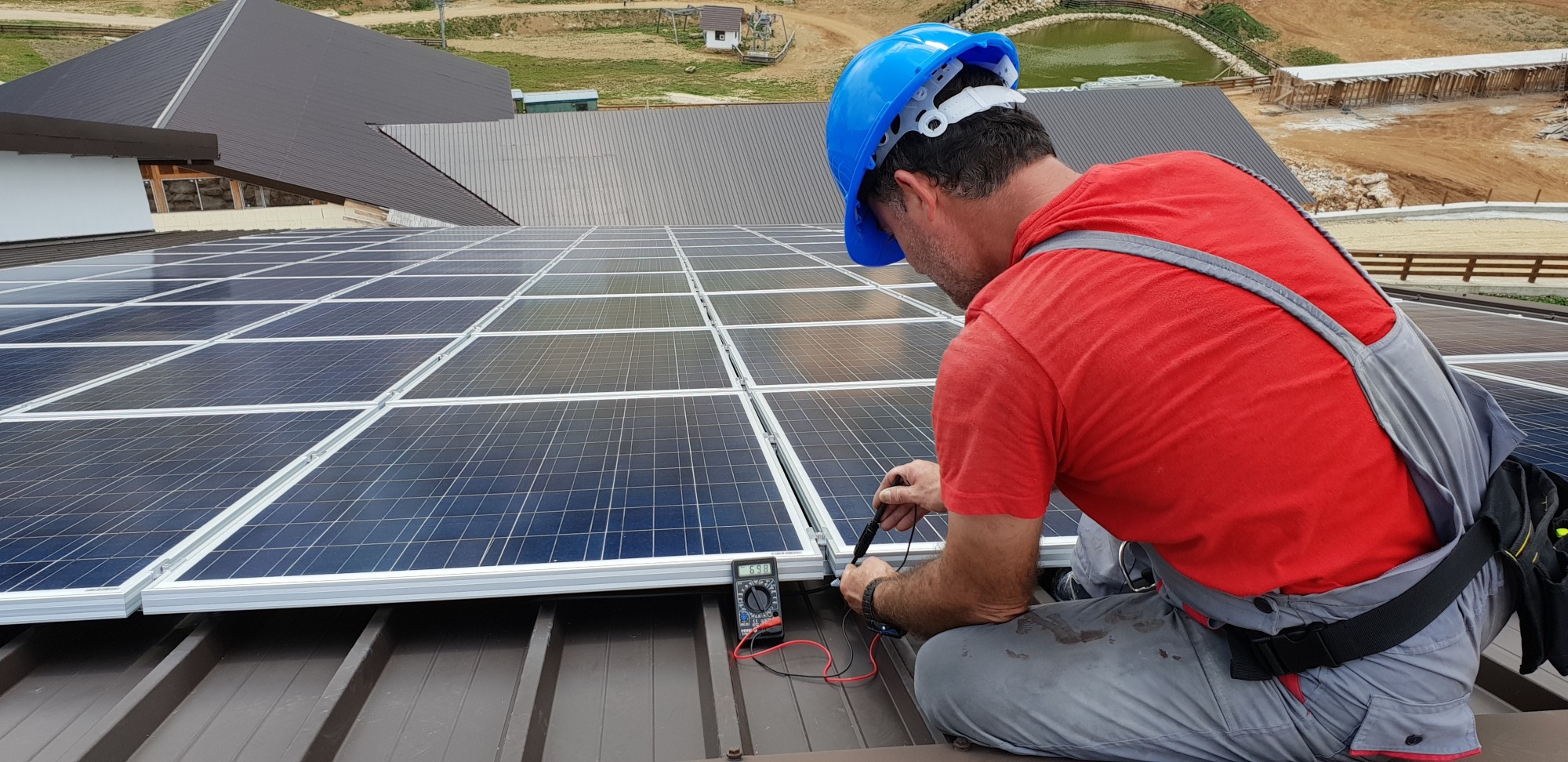 Are you ready to make the switch to solar energy for your home?
Going solar is an excellent way to reduce your carbon footprint and save money on energy costs. But choosing the right solar panels for your needs can be a daunting task, especially if you're new to the world of solar energy. 
In this article, we provide a comprehensive guide to help you choose the best solar panels for your needs. Keep reading to learn more.
Types of Solar Panels
There are two main types of solar panels. These include:
Monocrystalline
These solar panels are made from a single, high-purity silicon crystal. They are the most efficient type of solar panel, meaning they can produce more electricity per square meter of space.
They also have a longer lifespan of up to 25 years. However, they are also the most expensive type of solar panel.
Polycrystalline
These solar panels are made from multiple silicon crystals. They are less efficient than monocrystalline panels, meaning they produce less electricity per square meter of space.
They are also less expensive than monocrystalline panels and have a lifespan of around 20 years.
Which Type of Solar Panel Should You Choose?
The type of solar panel you choose when you go solar will depend on your budget and your energy needs. If you have a large roof and want to generate as much electricity as possible, monocrystalline panels may be the best choice for you.
Keep in mind that if you have a smaller roof or are on a tighter budget, polycrystalline panels may be a better option.
Solar Panel Efficiency
Solar panel efficiency refers to the amount of sunlight that can be converted into electricity.
The higher the efficiency rating, the more electricity the panel can produce.
What is a Good Efficiency Rating?
The efficiency of solar panels can vary widely, with some panels having an efficiency rating of less than 15% and others having a rating of over 20%.
A good efficiency rating for a solar panel is around 18%.
How Does Efficiency Affect Cost?
Higher-efficiency panels are generally more expensive than lower-efficiency panels.
However, they can also save you more money in the long run by generating more electricity.
Factors That Affect Solar Panel Efficiency
Several factors affect solar panel efficiency, including temperature, shading, and orientation.
Panels work best when they are facing the sun directly and not shaded by trees or buildings.
How Big Should Your Solar Panels Be?
The size of your solar panels will depend on your energy needs.
A typical household will need a solar panel system that is between 3kW and 5kW.
How Much Space Do Solar Panels Take Up?
The amount of space your solar panels will take up will depend on the size of the panels.
A typical solar panel is around 1.6 meters by 1 meter, so a 3kW solar panel system will take up around 22 square meters of space.
Factors That Affect Solar Panel Size
Several factors affect the size of the solar panel system you need, including your energy needs, available space, and budget.
A larger system will generate more electricity but will also be more expensive and take up more space.
Solar Panel Cost
The cost of solar panels can vary widely.
It depends on factors such as the type of panel, the efficiency rating, and the size of the system.
Are Solar Panels Worth the Cost?
Solar panels can be a great investment over time, as they can save you money on energy costs and provide a long-term source of renewable energy.
It's important to consider the upfront cost of the system and weigh it against the potential long-term savings.
How to Find the Best Solar Panel Deals?
To find the best solar panel deals, it's important to shop around and compare prices from different suppliers.
You can also look for incentives and rebates from your local government or utility company, which can help reduce the cost of your solar panel system.
Solar Panel Warranty
When choosing solar panels, it's important to consider the warranty offered by the manufacturer.
A good solar panel warranty should cover both product defects and performance. Look for a warranty that offers at least 10 years of coverage for product defects and 25 years of coverage for performance.
How Much Does Solar Panel Installation Cost?
The cost of solar panel installation can vary widely depending on factors such as the size of the system and the location of the installation. However, the average cost of solar panel installation is around $2.50 per watt.
You can discover more on blueravensolar.com.
How Do You Find a Solar Panel Installer?
The best way to find a solar installer is to ask for referrals from friends or family members who've already invested in solar panel installation.
You can also search for local solar panel installers online or through industry organizations such as the Solar Energy Industries Association.
What Happens During Solar Panel Installation?
During solar panel installation, a technician will come to your home and install the panels on your roof.
They will also install the inverter and other components needed to connect the panels to your home's electrical system.
How Long Does Solar Panel Installation Take?
Solar panel installation can take anywhere from a few days to a few weeks. This depends on the size of the system and the complexity of the installation.
Tips for Going Solar
Saving money is important. So is saving the planet. Fortunately, going solar is a great way to accomplish both while keeping your family safe and comfortable.
Please continue scrolling to find more tech-oriented tips and advice that can help improve your quality of life.