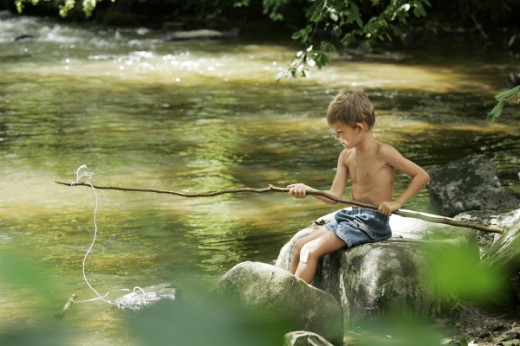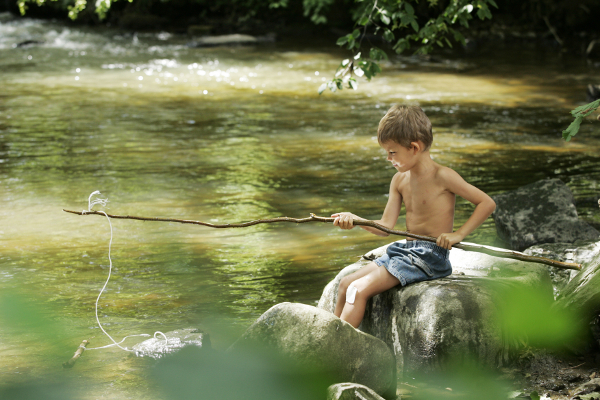 Summertime may be winding down but most of us have a few weeks to go. Now is the time that parents run rampant trying to think of things to do as a family while you still have sunshine and an open schedule. There are many great things to do with the kids; they just take consideration, cooperation and planning and all the summer activity thus far might have left you with a little brain fry. One great thing to do with the kids that also involves getting away and into nature… is camping. This can be a wonderful outdoor adventure; keeping in mind your children's ages, with a little planning that can be hugely successful. We are hoping to take a little camping adventure in the next several weeks… but we actually want to wait for the cooler weather of Fall.
Naturally a large part of the camping experience happens before you leave. Make sure you have all the appropriate clothing, especially for the cooler nights, swimming, and sleeping. Then you are on your way. Let the children help. Its camping, so things do not need to be perfect by any means. Let them help with the tent, food, getting wood all of it. By helping they will keep busy and feel included. You can also spend your pre-trip days getting gear from thrift stores, yard sales, friends, or Freecycle. My son bought a 6 person tent last week at a yard sale for $2.00. This is actually the second nice yard sale tent he has bought.
Planning activities while at the camp site is important too. One of the neat things to do is a nature walk. We all know kids love that stuff. Make it a long one its great exercise and it will help with sleeping later in the night. Let them touch and explore, they can gather stuff to make craft projects as well. Bring a shovel with you and let them dig. Bring a pail as well and you will have hours of contentment. Ask then to build something by the campsite and they will be occupied for a long time.
It's a great idea to bring some outdoor toys as well. Balls, Frisbee etc are great ideas. Chances are kids won't get bored of all the nature stuff, but if they do you are prepared. Make sure you also pack a rainy day bag. Paper, crayons and such if the weather turns bad. A couple good children's books are also nice. Hopefully you won't have to use it but if you do it will be much appreciated. Another tip is to keep the food simple. You can still have nutritious food just simplify it. Lots of finger foods are best and again something the kids can help with is better.
Certainly one huge thing as well is to check the campsite out before you go. You need to do this to make sure it has everything that you will need. Everyone's idea of camping is different. Some may want to completely rough it and others will not do without certain things. So take the time to check a few places out. You will find some have activities as well for the children or hay rides at night, that would be a great extra.
The most important thing is to remember to have fun. If it's your first time with the kids there might be a bit of stress. Just relax and remember it's camping and just about anything goes. Let the kids have fun and explore and be creative. For the most part let the rules relax and the kids will look after themselves. Try to find the fine line between being organized to provide structure, yet not be too regimented. All in all it will be a wonderful experience and one I am sure you will do again.