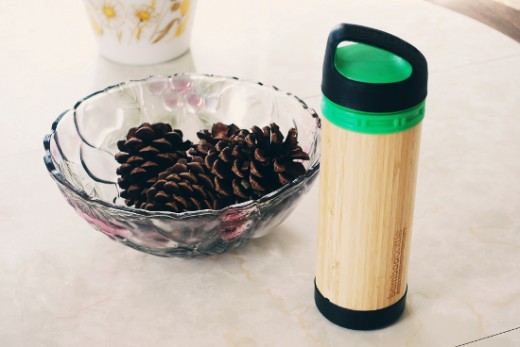 I have a small water bottle collection going on at my place. I have my water bottle that I take to the gym and another one for hiking. I have a couple glass water bottles for when I don't have to worry so much about breakage. I have stainless steel water bottles that are perfect for the kids to take to school and now I have a nifty new bamboo water bottle from the Bamboo Bottle Company.
I have been using it in a variety of settings for a few weeks now and I like it well enough to give it a permanent home in my household. For starters the design is very sleek and beautiful as well as eco friendly. While it does have some plastic pieces, most water bottles do, even most stainless steel ones. This bottle has something that makes it uniquely different though… the outer shell is made of a silky smooth bamboo and the inner compartment that holds the water, is made of sturdy glass. Bamboo is eco friendly because it is fast growing (unlike wood) and sustainable. The glass used to make the bottle is comprised of 51% recycled glass and it remains remains 100% recyclable. The plastic pieces are BPA free. I love the fact that it looks like a wood bottle and that it is actually glass with a protective covering. One of my other glass bottles has a silicone protective cover and I prefer the look and style of the bamboo.
It works well for hiking and walking in the city park near my house, as well as drinking water around the house. I also take it to the gym occasionally but find it is a bit too hard to open and close at a fast pace. If I am in the midst of an aerobics class and I need a quick sip, this is not the bottle for me. That is really the only criticism I have about it though… it requires a bit of finesse to screw the lid back on each time. Oh and it is a bit too large for my car cup holders, but I have found that most water bottles are.
The cleaning is easy and you don't have to worry about warping the bamboo. The bottle disassembles into 5 pieces for easy cleaning. Wipe down the bamboo cover with a damp cloth and the rest can be put in the dishwasher. I love easy it to clean because I am tremendously picky about having a clean, germ free water bottle and I wash mine 2-3 times a week.
The bamboo water bottle gets an A+ from me.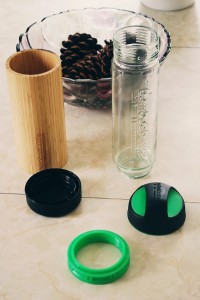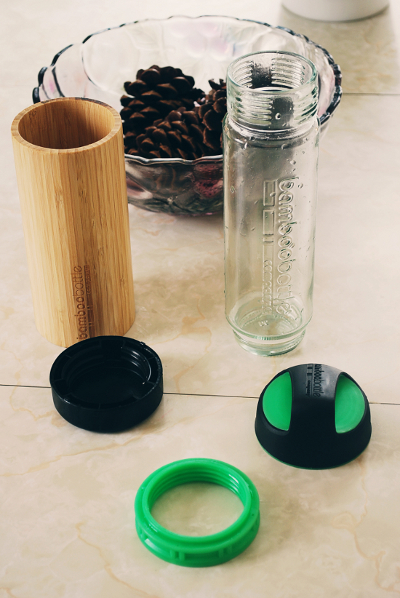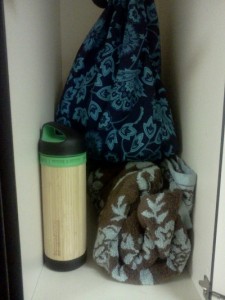 Many thanks to the Bamboo Bottle Company for sending this bottle my way.