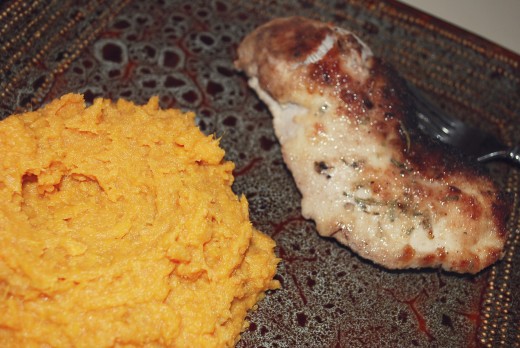 Mmmm…comfort food. This is what I made for dinner a couple nights ago and it was delicious. I am no food photographer though so if my pictures fail to convey how yummy it was just take my word for it…or make it yourself. ;) It's easy and quick (about 20 minutes).
The Chops/Loin: I used pork loin because that is what I had on hand. Typically I would use pork chops. To make I just dredged the pork in coconut flour and sprinkled with salt, pepper, and Herbs de Provence from Mountain Rose Herbs. I cooked them on a cast iron skillet along with a healthy amount of coconut oil AND grass fed butter. I had to cover mine because the pork was so thick but if you use thinner cuts and an open skillet you will get a great sear.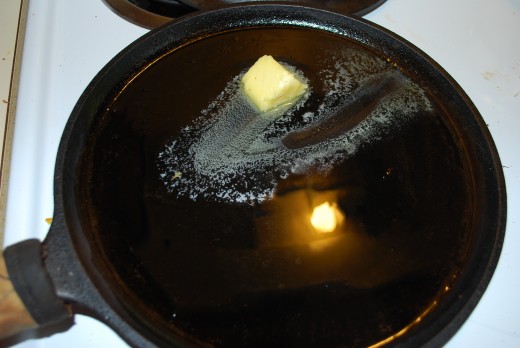 For the Mashed Sweet Potatoes I just peeled, chopped, and boiled for about 10 minutes (until soft) in a Dutch Oven. After straining the water I returned them to the oven and added cinnamon, 1/4 cup butter, 1/4 cup pure organic maple syrup, and a Tablespoon organic raw honey, mixing thoroughly with a hand mixer. It was so tasty that my hubby made the exact same meal for breakfast the next morning, using leftover sweet potatoes. It's not fancy but it is oh so comforting…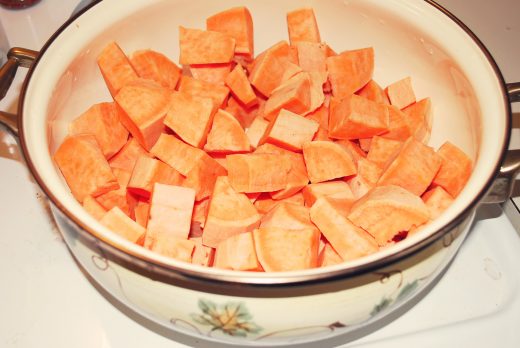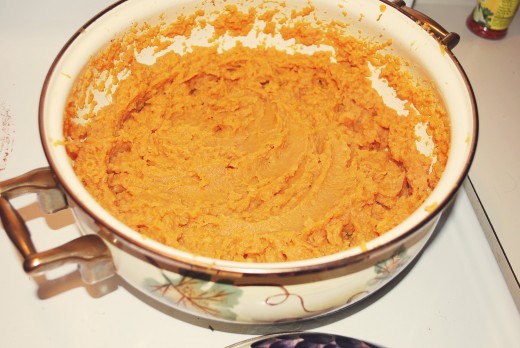 What are you making for dinner?