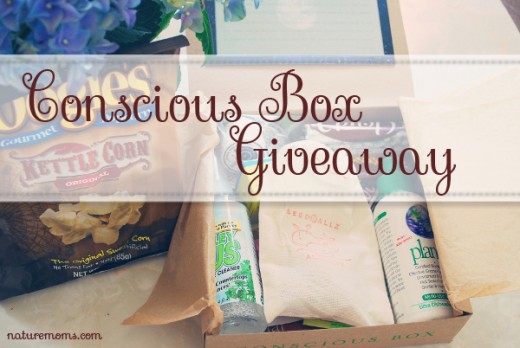 I am a big fan of the Conscious Box and I have reviewed their monthly boxes several times over the last year or so. It's fun to get a mystery box each month and dig into random products that you have never tried…all of which are good for you (or the planet) in some way. I have found soap brands, green cleaners, nut butters, toothpaste, and many other products that I now buy regularly because I fell in love with them via the subscription box. Who has the time or money to try all the new eco brands that come out on the market? Not me. I appreciate getting to sample so many products and see how they stack up against what I am currently buying.
Well, Conscious Box just went through a site redesign and overhaul. One of the biggest changes they have made is that they are now offering points to you for rating the samples in your box and you can use those points to snag some great discounts on your favorite products, right from their web site. Also, as you earn more points you'll level up to different characters, starting at "Seedling". If you happen to be very picky about what products you will use…say vegan only, well they have a vegan box as well as a gluten free box. That way you don't end up with snacks you can't eat. The boxes are 100% recycled, wind powered, made with veggie based inks, and have no BPA labels or GMOs.
To celebrate the relaunch, the company is allowing me to give away a 3-month subscription to one of my readers – that's a $59 value! If you have yet to try this service I know you will LOVE it. To win just fill in the Rafflecopter form below. A winner will be chosen at random on March 17th! For everyone else, get 50% OFF using discount code GOCONSCIOUS. Good luck!
Giveaway Closed…