Cooler weather means comforting soup! This recipe for white bean and sausage soup was something I made a few nights ago out of necessity. My husband loves Italian sausage and frequently buys it in bulk when he can get a good price. I decided we needed to use some up and this dish was the delicious result. And to be honest I am not a huge Italian sausage fan.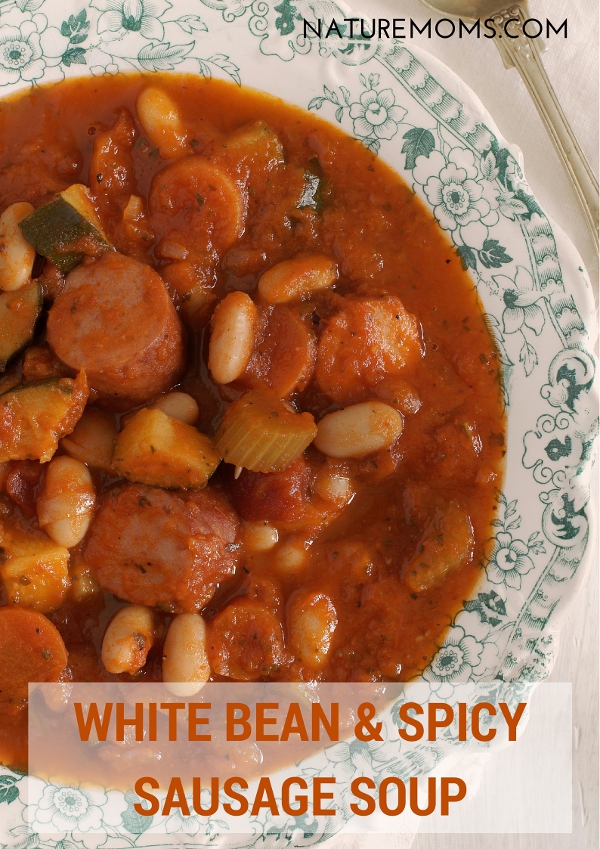 White Bean and Spicy Sausage Soup for the Crockpot

2 onions, sliced
3 large carrots, chopped
6 cloves garlic, chopped
16 ounces dried white beans, rinsed
A small bunch of fresh thyme sprigs, bound together with twine or used inside a cooking infuser
6-8 links spicy Italian sausage
1 large can diced tomatoes
6 Cups chicken broth
2 Tbsp balsamic vinegar
Parmesan cheese (for sprinkling)
Add the onions, carrots, garlic, beans, and thyme to the crockpot. Cover with the Italian sausage. Blend the tomatoes with the broth and pour over all. Cook for 7-8 hours on low or 4-5 hours on high. Once cooked, remove the sausage links and chop them up. Add them back to the soup along with your balsamic vinegar and stir well. Serve with parmesan cheese and crusty bread. Enjoy!
Monday, October 12th, 2015