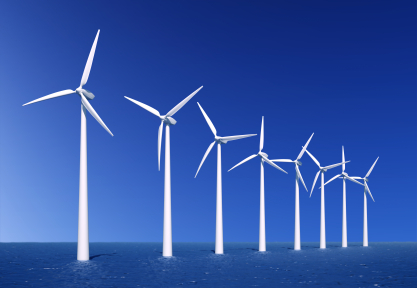 With the massive oil spill that just occurred along the Gulf Coast, energy sources and solutions have been thrust into the limelight. Environmentalists are sharing a little "I told you so" in reference to oil drilling and political right wingers try to downplay the significance of this spill in the hopes that oil drilling will continue unhindered. As one local man said to me recently… "it is shame what happened but I would rather have oil spills if the alternative is that I pay more than $3.00 a gallon for gas." Never mind the devastation to people's property and businesses that live along the Gulf Coast and who cares about the loss of marine life right?
For many people this oil spill is just confirmation of what they have been saying all along… oil is soooo 5 minutes ago! If anything, these events should tell us we need to bite the bullet and invest in alternative energy NOW.. even it means we pay a little more at the pump and even if it means we have to look at wind turbines in our "back yard".
A wind spill might mess up your hair, a solar spill might give you a tan, but an oil spill… yeah there is no upside to that is there? We need to find another alternative and the "Drill Baby Drill" people need to go away and shut up… AFTER they volunteer at the front lines for oil spill clean-up of course!
Wind, solar, and geothermal energy are probably terms your are familiar with. You have likely read about them in several places.  But you may not know about the pros and cons, the costs both fiscally and environmentally, the potential savings, and other details. Here are some of the basics about these types of alternative energy.
1. Wind Energy
Wind is a renewable energy source. Even though it comes and goes, it can't be used up.This makes it an attractive choice for homeowners, and is considered a viable means by which entire communities can be supplied with electricity. The wind's energy is harnessed by rotating blades of various shapes and sizes (wind turbines). Wind power is not without its downside, though. Here is a brief description of the basics of wind power and its pros and cons.
Cons:
* You have to have flat, windy terrain for wind turbines to work
* Equipment and set-up can be very expensive (this is especially true for the construction of large wind farms)
* Turbines must be maintained by professionals or a well-educated homeowner
* Large turbines can be noisy and harmful to flying creatures
Pros:
* Wind is a renewable, clean energy source
* Your utility costs will go down significantly as you supplement your home's power with wind-generated energy
* You can have a small wind turbine on your own property if there are no restrictions. Home wind turbine kits are not very expensive and are widely available
* Homeowners with property in "wind fertile" areas can make a lot of money allowing wind turbine companies to place equipment on their property. I heard of one Texas man that gets $300,000 annually, simply for allowing wind turbines to operate on his land!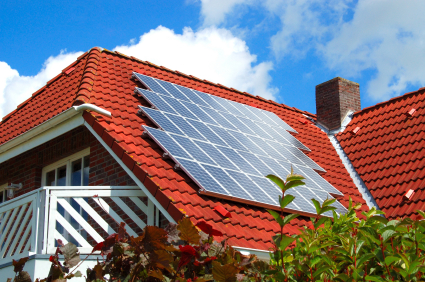 2. Solar Energy
The invention of solar panels makes this renewable energy source very flexible. Solar energy can power small items like iPods or cell phone chargers, or they can meet the energy needs of entire households and even communities.
Cons:
* Solar energy can only be collected when the sun is shining
* Solar panels can be tricky to install on your home
* The materials used to create some solar panels and cells can be harmful to the environment.
Pros:
* Solar energy is clean and renewable
* Batteries can be used to store extra power for use when the sun is not shining
* New companies are emerging that allow you to "rent" the solar equipment in exchange for letting them sell excess energy produced… a win, win for all.
3. Geothermal Energy
Geothermal energy makes use of the earth's cooler (in summer) and warmer (in winter) temperatures. Geothermal heat pumps circulate liquid under the earth's surface to be cooled or warmed depending on the season.
Cons:
* A great deal of digging and construction is necessary to install a geothermal heating and cooling system
Pros:
* Once again, this is a renewable source of energy that is clean
* You will be "off the grid" and not subject to power company rate-hikes
* Government financial aid and tax rebates may be available to help finance your upgrade
Generally speaking, all of the above have certain pros and cons associated with them. The trick will be to find the right balance and to to divert more funding to advancing the technology in each of these areas. Installation of alternative energy systems needs to be done by professionals, which can get pricey. The upside is that our children can get in on the ground floor by becoming engineers and installation experts and make a great, green future for themselves and for humanity. Your property and location can make or break your own energy plans. Depending on where you live, you may have no choice but to remain on the grid but even you can push your township to use clean energy instead of fossil fuels. The more pressure we put on them, the faster it will happen. You won't need to worry as much about power company rate-hikes breaking your budget because wind and solar supplies are renewable. This is no doubt why energy companies don't want green energy to take over our power grids.
These three represent the major players in alternative energy and the more we educate ourselves about them and pursue them, the easier it will be to realize the dream of getting rid of dirty energy sources that only provide short term solutions with a side helping of long term devastation.