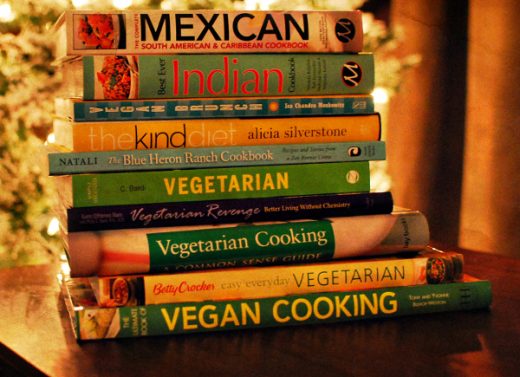 Awhile back I asked the Natural Family Living Facebook fans what their favorite cookbook was. I am ALWAYS in the market for something new and tasty to cook and the answers provided an excellent mix of real foods and nourishing foods cookbooks. There were also some specialty cookbooks that came highly recommended. Here are the cookbooks that ranked the highest. Enjoy and comment below if you have any suggestions to add!
First on the list was Nourishing Traditions. This was to be expected. I don't know many real foods enthusiasts that don't have a copy. It is on my bookshelf as well. Written by Sally Fallon of WAPF fame, it is full of traditional recipes that are nourishing and nutrient dense. It is so well accepted because it challenges the rather modern idea that we need to eat low fat diets. Rather fats and cholesterol are vital to normal growth, proper function of the brain and nervous system, protection from disease and optimum energy levels. If you love your pastured butter and cream you will likely love this book.
Also highly rated was The Art of Simple Food by Alice Waters. Alice is a chef and a food activist who has spent years trying to bring fresh, local, sustainable foods back to our plates. She has even been called the mother of American Food. Her cookbook is full of simple, seasonal recipes that are simply delicious. In my opinion it is like The Joy of Cooking for real food cooks. 4 ingredient soda bread, onion custard pie, nectarine and blueberry crisp… YUM!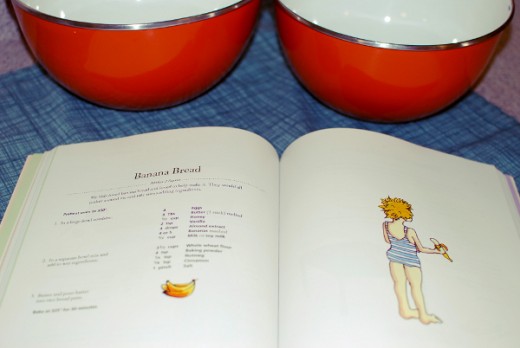 The Blue Heron Cookbook (pictured above) is a cookbook full of recipes that are served at the Blue Heron Zen Retreat Center. It is just a fascinating cookbook and the hand drawn pictures just give it such a dreamy, whimsical feel. Recipes we particularly liked where the Banana Bread (which uses whole wheat flour and honey), the Sunday Pancakes, and the Simply Miso Soup. If you have a cook in the family, they would be delighted to get this unique book as a gift.
The Moosewood Cookbook is a classic and one of the best selling cookbooks of all time. Even better it has lots of healthy, real food recipes. Hand-drawn pictures and handwritten recipes make it feel like Grandma's secret recipe book.
Feeding the Whole Family concentrates on healthy, organic, whole foods meals that everyone in the family will enjoy. Many times it can be tempting to make one dish for the grown ups and something else for the kids but these meals are designed to be healthy and savory while appealing to all family members.
Mediterranean food is considered by many to be one of the healthiest cuisines around. I also happen to think it is the tastiest as well so those that recommended Mediterranean Harvest are gals after my own heart. It has 500 vegetarian recipes from this region. Olive oil and garlic, herbs and spices, tomatoes and eggplants, peppers and squash, figs and peaches, seasonal produce, crusty bread, local cheese, the freshest yogurt, and wine. Yep, this one is a winner.
One of my fave cookbooks that seems to be well received everywhere is A Spoonful of Ginger – Irresistible, health-giving, recipes from Asian kitchens. I love Asian cuisine so any cookbook that helps me replicate some of their most flavorful dishes while keeping it real and healthy gets an A+ in my book. LOVE the sweet and sour soup!
On my wish list is a newer cookbook called Super Natural Every Day: Well-loved Recipes from My Natural Foods Kitchen.
Hungry yet?