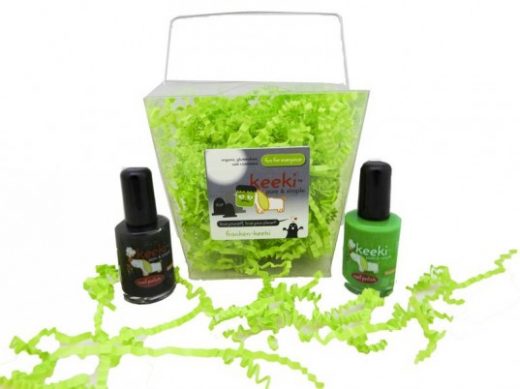 Came across this awesome nail polish set today and had to share. Nail polish is IMO one of the nastiest products you can buy but several companies are now marketing non toxic nail polish and this is good news for moms of little girls who love to wear nail polish. This particular nail polish is made by one of those companies (Keeki Pure and Simple) and I LOVE that they have bundled Halloween sets, the Franken-Keeki Gift Pack. I want one for myself! The green is awesome although they call it Sour Apple Slushie and the black is Midnight Snack. My daughter can testify to the fact that the name is just as important as the color. ;) Although not in the Halloween pack, the Sugar Plum Nail Polish is an awesome purple color that would be great for Halloween too.
The Candy Corn Gift Pack has Lemonade, Marshmallow, and Orange Sorbet.
These nail colors have no parabens, phthalates and other nasty ingredients. They are also gluten-free, toluene-free, vegan, made here in the US, and never tested on animals.
Anxious for Halloween yet?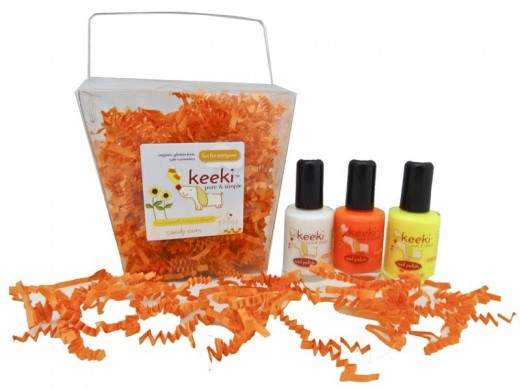 Related: Ditch the Nail Polish Nasties