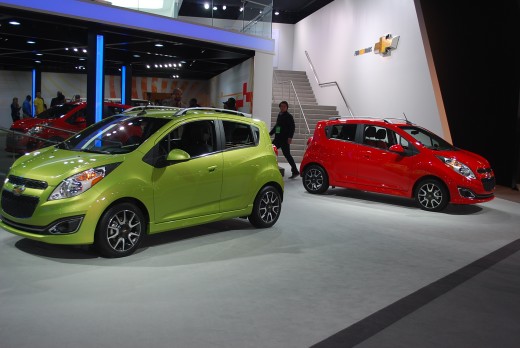 I spent the early part of the week in Detroit attending the North American International Auto Show and an event sponsored by Ford Motor Company. This is my second go round at this amazing show and this year was no less exciting. The highlight for me of course is seeing what is on the market for green cars and what is going to be coming up on the horizon. I thought last year had a large green focus but this year was the same so I am hopeful that this means the future is looking bright for sustainable vehicles.
I will point out my favorite Ford vehicles first since they were the largest focus group for me while I was there. I am a huge Ford fan and I went into the event thinking that if 2013 is finally the year that my 14 year old car kicks the bucket and I buy new or new-used, I would like to get either a Focus or a Fiesta. After the show I am of the same mind but now leaning even more towards the Fiesta. I just adore small little cars, which is a big change for me because as a younger woman I was all about the bad ass trucks. Well there plenty of those at the show but they didn't get much of my attention. I dig small cars with great fuel economy now. I guess I just have a very practical head on my shoulders too because luxury names like Lincoln and Tesla mean less than nothing to me and I don't want to spend on a car what I could buy a house for here in Ohio.
But I digress…the car that had me salivating was this salmon colored Fiesta. I love the look, I adore the color, it has excellent fuel economy (40 mpg), and the price is rockin (from about 14,000).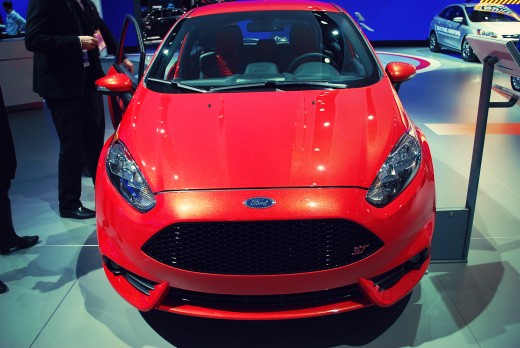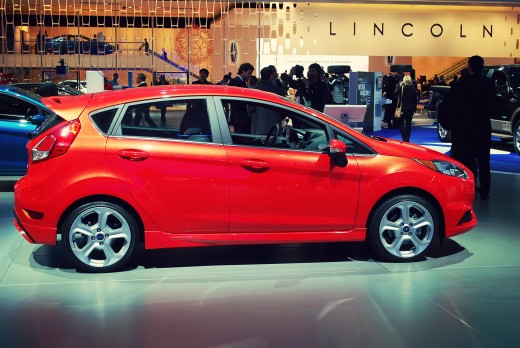 It is not a hybrid or electric vehicle but the great fuel economy and price puts it tops on my short list. It is an excellent car for those that cannot afford the typical "green car" price but still want a greener ride.
Also on my list is the Focus EV. The price is higher but you save money in the long run when you are able to "fill up" for only $2.00. Like the Fiesta (above) this car will also likely have soy and recycled jeans in the interior and Ford is working with coconuts, soy, corn, wood fibers, wheatgrass, and other natural materials to make plant based plastics for other car components. I did not find any other car company at the show that could boast this and we asked!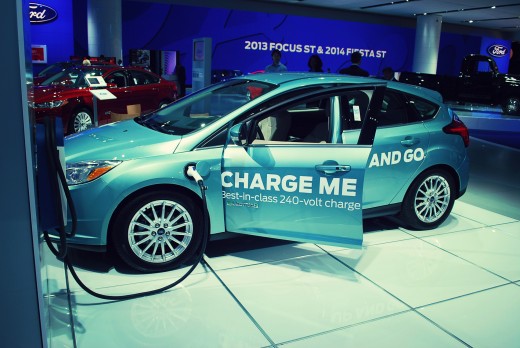 The Ford C-Max is another great green option. It reminds me of the Fiesta but just a tad bigger and with a hybrid and plugin hybrid boost. It gets about 47 mpg. It's ready to take on the Prius apparently because it was just named the world's greenest car. It wasn't my personal fave but I hear nothing but good things.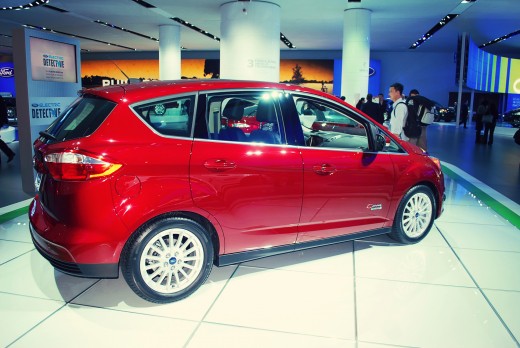 It also needs to be said that MANY of the Ford cars that are not green per say can be bought with an Eco Boost engine. It may not be glamorous like a hybrid or an EV but it is a big improvement on efficiency and performance. Other car companies seemed to lack anything similar.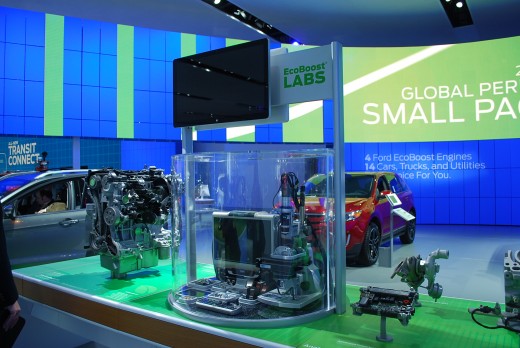 Also on my radar was the Eco-Chic Fiat 500e. Okay what was I saying about luxury cars having no sway over me??? Well this Fiat is just too cute for words and its all electric. It takes 4 hours to charge and it gets 108 MPGe. I also found one in an orangey/salmon color scheme, which seems to be my car color of choice. Hello gorgeous! You are probably out of my price range and you may only be a 4 seater (not sure) but I do so love you…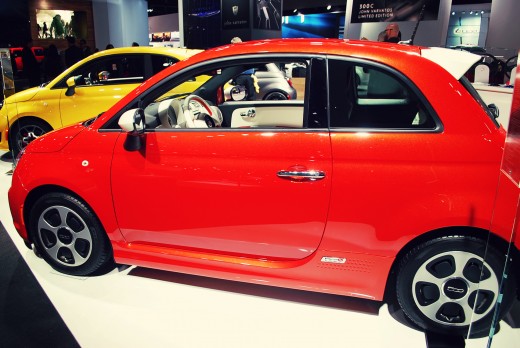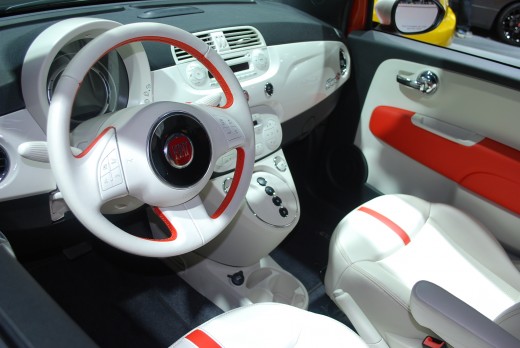 Another interesting green car was the Nissan Leaf electric which was rather sporty looking and had a really nifty looking gear shift that reminded me of a video game console. It gets 106 MPGe and it starts at 27K.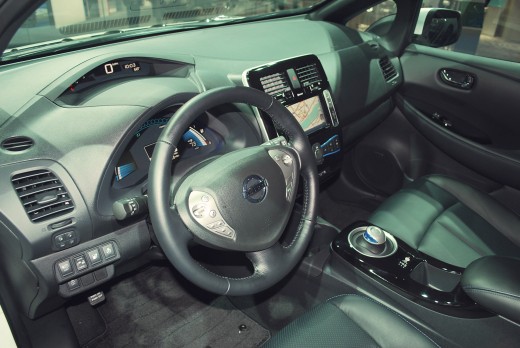 The Chevy Spark  EV was another cute car and I really liked the fact that the battery is supposedly made up of sections that can be replaced individually and at less cost than EVs that require an all new battery after 5-10 years. It is also said to be the fastest charging EV and the price is about 25K.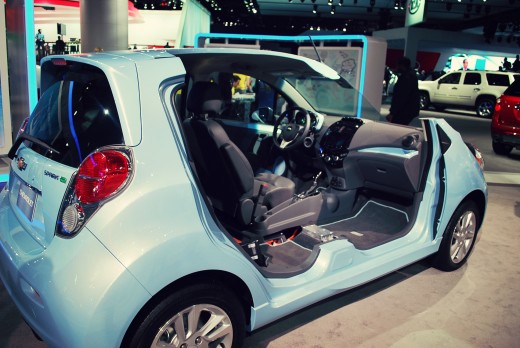 Then of course there is the well known Toyota Prius. They are well established and well loved among the green car community. They are gorgeous cars.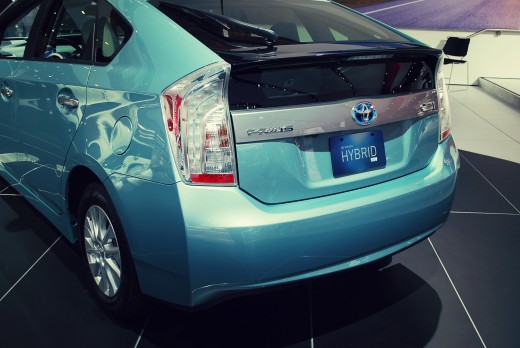 Also among the Toyota offerings was this car we may see in 2015… a Hydrogen Fuel-cell car that had seats that reminded me of robots. Weird!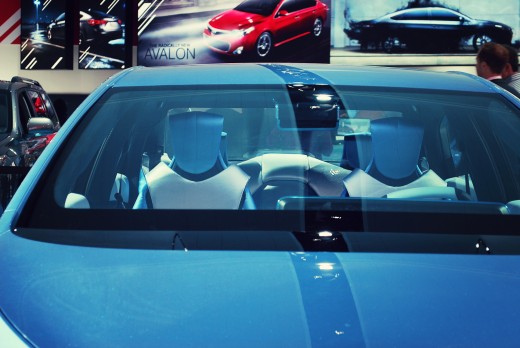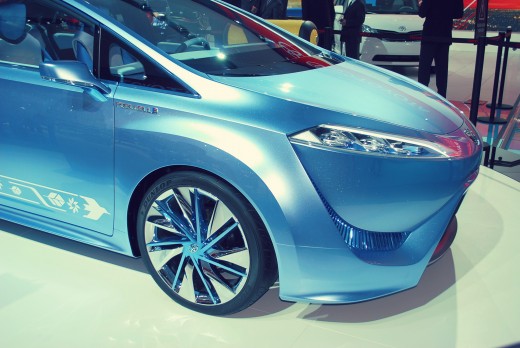 Another hot green car that everyone seemed to be dying over was the Tesla EV but I think the price tag makes it too outrageous to even merit a discussion…ahem 50-60K. Yeah, no dice.
I am incredibly excited to see that 2013 was once again a banner year for green cars at the NAIAS.