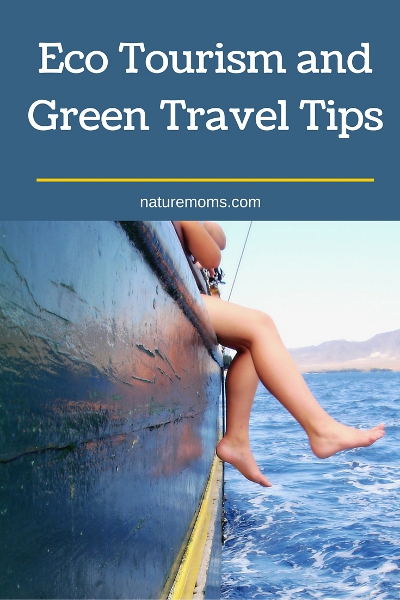 Green travel is no longer just a trend it is a way of life for many and becoming more and more important in a world which is being harmed in so many ways by human activity. So to make your travel more planet friendly here are a few green travel tips.
Choosing a green destination
Some destinations are more environmentally conscious than others. Not only the individual hotels but entire cities or resorts as a whole. A bed and breakfast might be a more sustainable choice than a hotel chain and Portland, Oregon would be considered a greener destination than Atlanta, GA. We can also consider exploring locations closer to home, thus reducing our travel footprint.
Choosing green accommodation
Hotels which use 40% less electricity and produce 35% less carbon emissions than the average hotel are Energy Star approved hotels. When booking a hotel online use the search filters to find smoke-free hotels and hotels listed as "green". Consider camping as an alternative to conventional travel and also look into bed and breakfasts or inns which tend to use fewer environmentally harmful resources.
Green Transportation
Sharing transport by using public buses emits less harmful gases than renting a car, and if you have to rent a car then make sure it is an eco-friendly car. Hiring a scooter uses even less energy and there are also transport alternatives which use only natural energy. Try taking a cycling vacation or sail instead of taking a motorized boat. Hiking and walking vacations are of course the best way of conserving energy! If you must fly then choose an airline known for its eco-friendly policies like Virgin America, Alaska Airlines or Air France which offers passengers carbon offsets.
Green Reusables
Often when you're traveling you'll be eating on-the-go which means plastic plates, cups and utensils. Take along a reusable bottle/mug and when you dine choose restaurants which use "real" plates and cutlery.  Pack reusable cloths to use instead of paper towels and paper napkins, such as Skoy Cloths or PeopleTowels which are reusable and biodegradable. If you want to try the local food truck scene, and who can blame you, bring your own utensils. These nifty bamboo ones come in their own carrying case AND don't forget to bring your own healthy easy snacks in a to-go box.
Green Gadgets
To recharge the inevitable electric gadgets that will accompany you on your trip purchase a solar recharger. Using solar energy you can recharge your camera, laptop, mp3 player, and cell phone. If a solar recharger is not a practical option for your trip then use rechargeable camera batteries which can be recharged over night.
Leaving Home
Traveling green begins before you're even out the front door – Cancel your newspaper delivery, turn off all lights and power bars, unplug appliances or even cut off all electricity via the breaker if you can.
Stay Green in the Hotel
Hang up your used towels to indicate that there is no need to wash them every day. This saves on energy used in hotel laundry. Use the hotel toiletries modestly or even bring along your own. When you leave the hotel room for the day turn off the lights, A/C and TV. If there are no recycle bins in your hotel then collect plastic bottles, paper and organic waste separately and ask the hotel manager where you can find the relevant receptacles in town. Even though you're not paying for the water, limit your bathing to a reasonable length of time. A vacation is no excuse to get lax with your eco habits.
Eating out
Seek out local farmers markets and organic stores where the food hasn't traveled far or dine in restaurants which are known to be eco-friendly and local. Half the fun of visiting a new place is trying the food unique to that area so don't go to chain eateries. You can do that anywhere so support small, local businesses instead.
Hopefully with a little planning your next travel experience will be a little greener…enjoy!