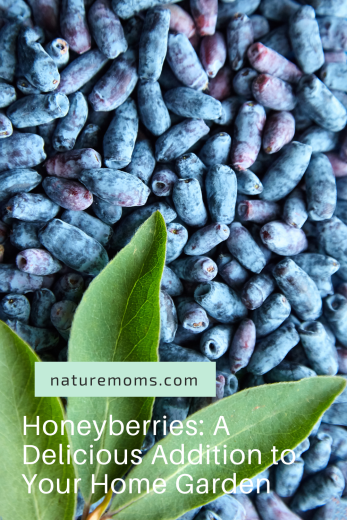 Honeyberries, also known as Haskap berries, are an exciting and relatively forgotten to home gardens. Blueberries, raspberries, and blackberries seem to hog all the spotlight. These small, odd shaped berries are native to northern regions and are gaining popularity among gardening enthusiasts due to their unique flavor, impressive nutritional profile, and ease of cultivation. In this article, we will explore how to grow honeyberries in your home garden and highlight their numerous benefits and versatile uses.
Growing Honeyberries:
Climate and Soil Requirements: Honeyberries thrive in cooler climates, making them an excellent choice for gardeners in northern regions. They can tolerate temperatures as low as -40°C (-40°F) and are suitable for USDA Hardiness Zones 2 to 7. Choose a location in your garden that receives full or partial sun exposure. Honeyberries prefer well-drained soil with a pH between 5.5 and 7.0.
Plant Selection and Propagation: Select honeyberry cultivars suitable for your region. Some popular varieties include 'Borealis,' 'Tundra,' and 'Cinderella.' Honeyberries are self-fertile, but planting different cultivars together can enhance pollination and increase fruit yield. You can propagate honeyberries through seeds, cuttings, or transplanting nursery-grown plants. The easiest way to get started is to order bare root plants from a trusted source.
Planting and Care: Plant honeyberries in early spring or late fall when the soil is workable. Dig a hole slightly larger than the root ball and space the plants 3-4 feet apart. Ensure the crown is level with the soil surface. Water the plants regularly during the first year to establish a strong root system. Apply organic mulch to conserve moisture and suppress weeds. Prune honeyberries in early spring to remove dead or damaged wood and maintain an open, manageable shape.
Benefits of Honeyberries:
Nutritional Powerhouse: Honeyberries are packed with essential nutrients, including vitamins C and A, potassium, fiber, and antioxidants. They have been found to have higher antioxidant levels than blueberries, making them a valuable addition to a healthy diet. These berries also contain anthocyanins, which contribute to their vibrant blue color and provide potential health benefits, such as reducing inflammation and improving cardiovascular health.
Unique Flavor and Versatile Culinary Uses: Honeyberries have a delightful sweet-tart flavor reminiscent of a mix between blueberries and raspberries. They can be enjoyed fresh as a snack, added to salads, or used in a variety of culinary creations. Their unique taste makes them ideal for jams, jellies, pies, smoothies, and desserts. They can also be dried or frozen for later use, allowing you to enjoy their delicious flavor year-round.
Early Season Harvest: One of the significant advantages of growing honeyberries is their early ripening. These berries are among the first fruits to be harvested in late spring or early summer, even before strawberries. This makes them an excellent addition to your garden if you want to enjoy fresh, homegrown produce as early as possible.
Pollinator-Friendly Plants: Honeyberry plants produce beautiful, fragrant blossoms in early spring, attracting bees and other pollinators to your garden. By cultivating honeyberries, you contribute to the pollinator population, promoting biodiversity and helping the overall health of your garden ecosystem.
Conclusion:
Growing honeyberries in your home garden is a rewarding experience that offers a host of benefits. With their unique flavor, exceptional nutritional profile, and early season harvest, honeyberries are a fantastic addition to any fruit garden. By following the guidelines for cultivation and care, you can enjoy a bountiful harvest of these delectable berries. Whether eaten fresh or used in various culinary creations, honeyberries are sure to delight your taste buds and provide a range of health benefits. So, why not consider adding honeyberries to your garden and embark on a flavorful journey right in your backyard?