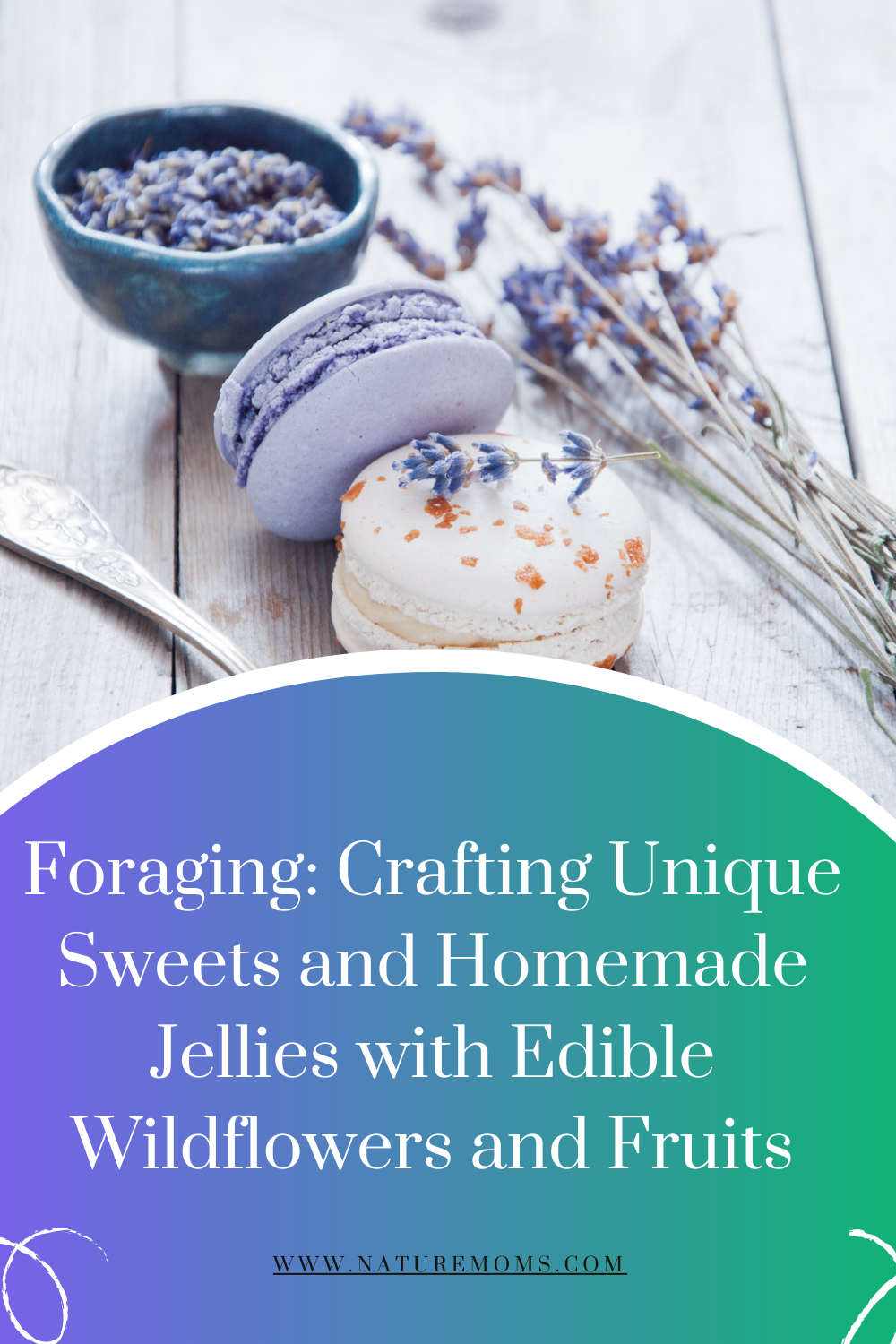 Foraging has experienced a resurgence in recent years as people reconnect with nature and embrace the bountiful offerings of the wild. It is also gaining traction as inflation and rising food costs encourage more self sufficiency. One fascinating aspect of foraging is the discovery and utilization of edible wildflowers along with your typical fruits, which can be transformed into delightful homemade sweets and jellies. In this article, we'll explore the art of foraging for these natural treasures and learn how to create unique treasures that celebrate the flavors of the wild.
Exploring the Wilderness
When foraging for edible wildflowers and fruits, it's important to venture into natural areas away from pollution and chemical contamination. Forests, meadows, and even urban green spaces can offer a surprising variety of delectable treasures. However, exercise caution and respect local regulations and permissions before foraging in protected areas or private property. Its good to build your community of like minded friends so that more avenues are open to you.
Identifying Edible Wildflowers and Fruits
Before embarking on a foraging expedition, it's crucial to educate oneself about the various species of wildflowers and fruits that are safe for consumption. Field guides, online resources, and local experts can provide valuable information on identifying these plants. Pay attention to distinguishing characteristics, such as color, shape, texture, and scent, to ensure you gather the right ingredients. Metro parks and natural resource colleges often hold classes or guided hikes that offer you a chance to learn from an experienced forager and or chef. Look online for these opportunities because they are fantastic! Books are also readily available from the library, I love Nourishing Foods: Healing Plants, Traditional Cooking, Wildcrafting.
Delicious Wildflower Delights
Edible wildflowers, with their vibrant colors and delicate aromas, can add a touch of elegance to homemade sweets. Elderflowers, for instance, infuse desserts with their unique floral fragrance, while wild violets bring a subtle sweetness. Clover is great for making clover honey and baked goods. Very high in vitamins and minerals. Nasturtiums offer a hint of peppery zest, and lavender lends a soothing, aromatic note. These flowers can be incorporated into cakes, cookies, and syrups, creating captivating flavors that awaken the senses. Eastern redbud blossoms make an excellent jelly. Lavender can be used in cakes and cookies. An incredible resource for cooking with dandelions is the book Dandelion Celebration – A Guide to Unexpected Cuisine. The cookies are a family favorite and fun to make together.
Nature's Sweet Bounty
Apart from wildflowers, many edible fruits grow abundantly in the wild. Ripe blackberries, juicy mulberries, honeyberries, eldberries, Autumn olive, and tart cranberries are just a few examples of the treasures waiting to be discovered. These fruits can be transformed into delightful jellies, preserves, and fruit leathers, capturing the essence of the season in a jar. Their natural acidity and unique flavors create a symphony of taste that store-bought alternatives simply cannot match.
The Art of Crafting
Once you've successfully foraged your wildflowers and fruits, it's time to unleash your creativity in the kitchen. Experiment with various recipes, adjusting sweetness levels and flavors to suit your preferences. Combine your foraged finds with traditional ingredients like sugar, lemon juice, and pectin to create unique sweets and jellies that embody the essence of nature.
Preserving the Seasons
One of the joys of foraging for edible wildflowers and fruits is the ability to preserve the flavors of each season. By making jellies and preserves, you can enjoy the taste of summer berries during the colder months. These homemade treats also make excellent gifts, showcasing the care and effort you've put into handpicking the ingredients.
Foraging for edible wildflowers and fruits is a rewarding and fulfilling experience that allows us to connect with nature in a unique way. The exploration, identification, and crafting of these natural treasures into homemade sweets and jellies provide a tangible link to the land and its seasons. So, venture into the wilderness, embrace the flavors of the wild, and savor the joy of creating unique culinary delights that celebrate the beauty of nature.