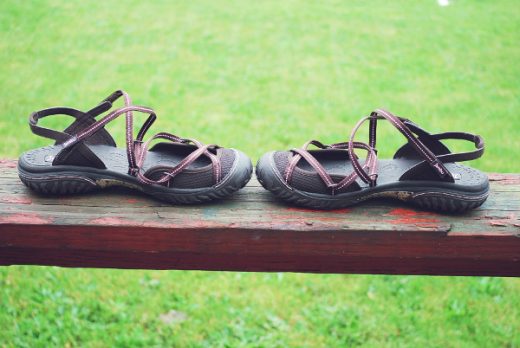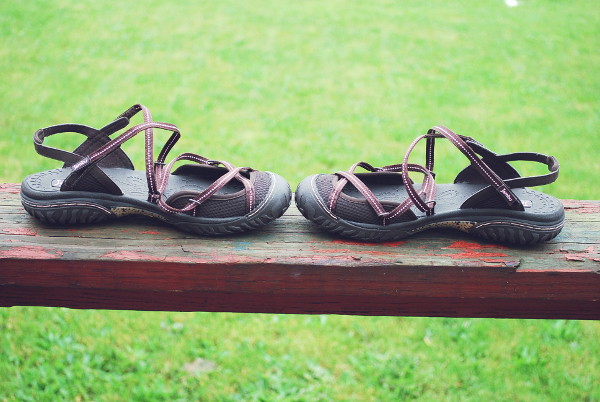 A few weeks back I tested out some eco friendly flip-flops. This past week I have been wearing vegan shoes courtesy of Jambu Adventure Designs. Many of their shoes (including mine above) are vegan which makes them a great choice for ethical vegans and vegetarians who still want fashionable footwear. They also have an earth friendly bent because their outsoles are made with partially recycled and re-usable compressed rubber. They also use 100% recycled, recyclable and re-usable packaging. So while they are not the perfect green shoe they are certainly a good option for those looking to reduce their impact. A step in the right direction.
What I really like about their line is that most of the shoes seemed geared for environmentalists and adventurers. Its outdoor fashion. The shoes above are their water diva vegan shoes, which are pretty darn comfortable. And if you recall my post on barefoot running then you will know why I was excited to see they have vegan barefoot shoes too. I do not try to make every purchase vegan but where I can, I like to do so… wearing animals on our feet when we don't have to is a huge waste of life.
Other women might be attracted to the design of the shoes with feminine floral motifs and contrast stitching. They are nice looking shoes. From the straps to the soles. They have a tribal flair that I like.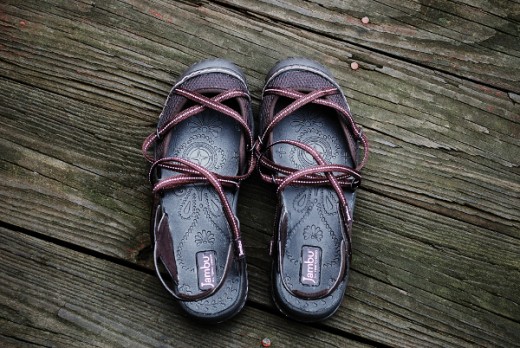 They are designed for adventuring and actual use. Jambu shoes are trail rated and they can be tightened or loosed as needed. Some are designed for use in an out of the water as well. That is the part that excites me because I am not to big on fashion but I do admit that they are snazzy shoes to look at. Any shoe company that makes ethical shoes or eco shoes need to appeal to a broad market and this brand seems to capture the green Fashionistas along with the outdoor adventuring type.
These shoes are sold via outside retailers so if you want to find them try Zappos or Amazon.
**********************************************
Winner Announced!! It is Tammie Hutto Egloff. Congrats!