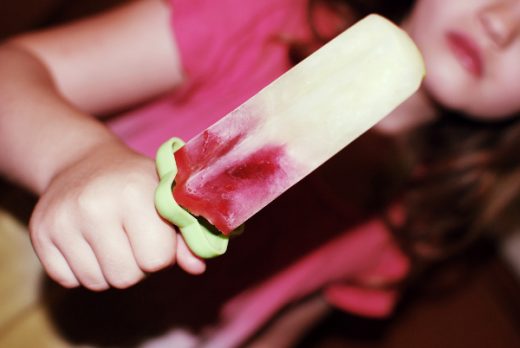 When it comes to healthy summertime treats for kids the winning solution usually has to do with the presentation of the treat. Something that captures a child's imagination has a much better chance of actually getting eaten.
Getting a Visual on Summer Treats
A child given a handful of carrot and celery sticks is far less likely to be interested in eating them than is if they were given 'notched' carrot and celery sticks that they can create buildings out of (think the old fashioned Lincoln Logs).
Which brings us to our first healthy summertime treat:
Rabbit's Lincoln Logs. Rabbit's Lincoln Logs consist of carrot and/or celery sticks cut to precisely the same length and "notched" on each end so that they can be used to create edible structures. Kids will have a blast creating and then eating cabins and other structures. Stand by with a kitchen knife so that you can "cut out" windows and doors. If you want to get really creative, you can add olives as "ornaments" or lettuce leaves as thatching for the roof.
Juicy Pops. Tried but true, freezing 100% natural juice in your freezer to make juice pops never goes wrong, no matter how young or old your child is. Orange juice and apple juice fresh from the juicer and then frozen are big hits with my own kids. You can also buy popsicle molds with interesting shapes and forms that kids will love.
Homemade Smoothies. Everyone loves a cold drink on a hot day, but if you want to make sure that your kids get healthy alternatives to the high-sugar varieties of drinks available, you may want to consider homemade smoothies. Use an all-natural yogurt or kefir (plain or flavor of choice) as your base. Add 1 cup of berries and a handful of spinach. Blend it smooth and serve in small cups. Hint: Try to aim for a 'pleasing' color for your smoothie or your child may refuse to even try it. In our home we especially spinach and musk melon smoothies. They taste great and the pale green color is appreciated.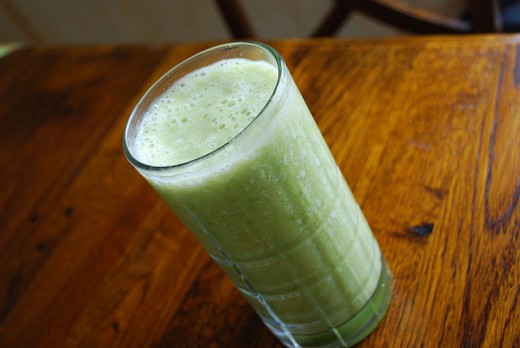 Tea Party Sandwiches. While the idea of tea party sandwiches may be aimed at girls for the most part, just change the name for boys, the idea is the same. Use a sprouted bread (like Ezekiel) and your favorite sandwich filler, and then cut the sandwich with a cookie cutter to make fun sandwich shapes. Hint: to minimize waste, use a cookie cutter shape that you can get at least one tea party sandwich per slice of bread, and don't add the filler until after you've cut the shape, this will prevent unnecessary waste of the sandwich filler (not to mention cut down on the mess).
Nut Butter Porcupines. Use a smooth nut butter (like almond) and scoop out a large tablespoon full. Pat the nut butter into a smooth ball and then roll through chopped up walnuts and coconut until they resemble porcupines that have rolled themselves up into a ball. For an extra sweet touch you can add honey to the butter before rolling them in the nuts and/or coconut. This treat can technically be considered a "sweet treat" thanks to the coconut, but is still far healthier than many "sweet" snacks available on the market. Sunflower seed butter (which my kids adore) will also work with this if you add a bit of almond flour to solidify it.
What treats do your kids like to eat in the summer?