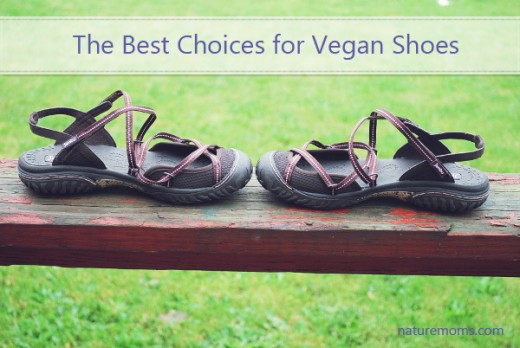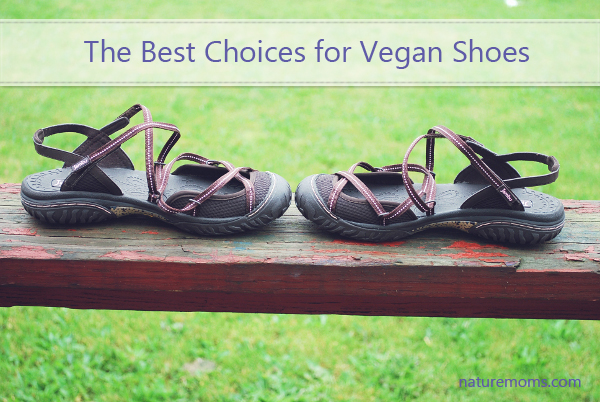 You don't have to be a vegan or a vegetarian to be concerned about the ethics of wearing animals. While many feel comfortable eating animals they may feel a bit less inclined to want to wear them around on their feet or on their handbag… especially when there are alternatives. The animal industry has an abysmal record when it comes to cruelty. And since the animals can't speak out about the matter ethical vegans have taken the lead in speaking for them. It is really thanks to their outspoken voices that we have so many cruelty-free options on the market today. I am not vegan and have no desire to be so but I do appreciate the availability of animal free shoes and clothing.
Choosing vegan does not mean you have to sacrifice style and comfort. As a matter of fact, vegan shoes are out there, in the same style as the latest trend in leather fashion. Dozens of vegan shoe brands are now sprouting all over, catering to the needs of those who do not want to wear shoes with faces.
They are made of plant-based materials like hemp, and some synthetic fibers. Most of the time, these shoes also consist of recycled materials such as used rubber tires, making them not only animal-friendly but earth-friendly as well. They come in different styles, too; thus making any pair of feet fashionable.
Since vegan shoes are often made of biodegradable materials and not animal-based products, wearing vegan shoes is one way to minimize our environmental footprint. What's more, vegan footwear is really durable and longer lasting compared to its non-vegan counterparts. To give you some idea what brands of shoes hold vegan choices, here is a list.
Converse – it has a wide array of vegan shoes that are mainly made of deconstructed hemp. Converse vegan shoes are tagged with a marked hemp on he heel for the world to know that they are cruelty-free shoes.
Jambu – A reviewed a pair of these a couple weeks ago. Their water diva vegan shoes are comfortable, stylish, and cruelty free. They also use some recycled materials.
Merrell – is known for its sports and hiking shoes and I have been eyeballing these for quite awhile. If only they made their barefoot shoes (the glove) vegan because those are the ones I want. Merrell does offer some vegan shoes though that are ideal for hiking and any form of exercise. Its vegan footwear also features a pumping system that keeps water out. I love their Encore Breeze clogs.
New Balance – offers vegan shoes especially made for runners. These shoes are made with New Balance's trademark sole-support system and also equipped with shock-absorption technology.
Okabashi Flip-Flops – Their awesome shoes (I have a pair) are made of recycled materials and no animal products.
LifeStride – offers a wide range of 100% animal-free shoes for women. Fashionable choices include high-heels, flats, sandals and boots.
The price tag can seem high on vegan shoes but they really last. If you have resolved to try and wear less animal made clothing then these vegan shoes will get you off to a great start.