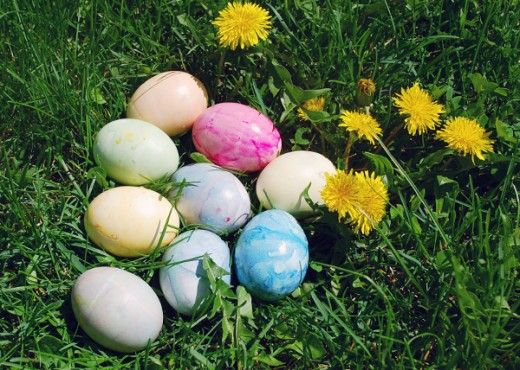 When Easter rolls around the the eco conundrum that all green families face is what to use to dye or paint the Easter eggs. Actually the bigger dilemma for me is the fact that I buy nasty, factory farmed, bleached white eggs to make the dye job easier but we consider the paint/dye as well. Since my beautiful pastured brown and green eggs won't dye well (we've tried) we buy the conventional white ones for this endeavor and we don't eat them. Some day we may get around to trying to blow the yolks out so we can reuse the eggs but until that time we use one of three ways to get eggcellent color.
Dying Easter Eggs With Natural Homemade Food Dyes
Most people color their eggs with store bought egg kits that contain dyes made from petrochemicals, but in times past eggs were colored with plant materials found in nature. It's fun to get back to the basics!
To dye eggs with natural coloring put raw, white-shelled eggs in a pan and cover with water and a teaspoon of white vinegar. Add your coloring agent and bring to a boil and then let the eggs simmer for 15 minutes. Rinse and allow to cool.
You can also hard boil them first and then fill glass jars with water and the coloring agent, putting the jars in the microwave for 2-3 minutes and then stirring. Then allow the eggs to sit in the jars overnight.
For pink and red colored eggs use cranberry juice, beets, or raspberries.
For yellow eggs use saffron or tumeric
For purple eggs use red wine.
For blue eggs use red cabbage leaves or blueberries.
For brown eggs use grape juice, rosehip tea, or coffee.
For orange eggs use yellow onion skins.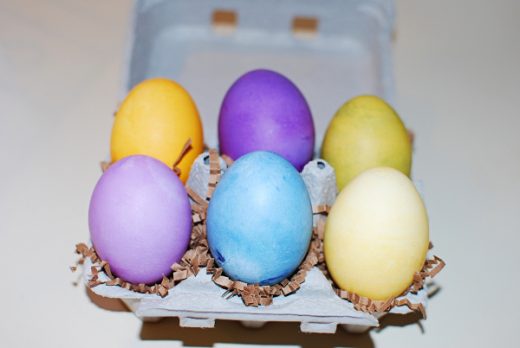 Dying Easter Eggs With Natural Store Bought Dyes
Our favorite natural egg dying kit is Eco Eggs (see above photo).  Gorgeous no?
The dyes are made using natural plant, fruit, and vegetable extracts. It includes three natural dyes (orange, blue and purple), a color chart for creating 6 colors, and instructions for coloring eggs.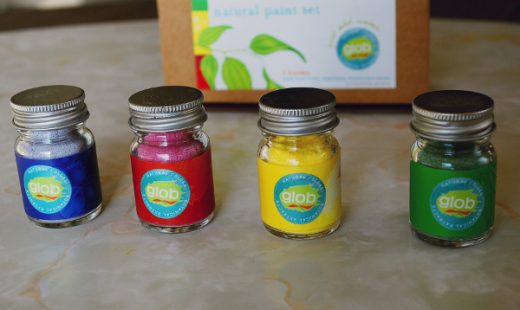 Coloring Easter Eggs With Natural Plant Based Paints
This is the route we went this year and we turned to GLOB Natural Paints, which is an old favorite of ours. Specifically we used the Glob All Natural Paint Pigments Set. You can use them for egg painting as well as regular painting and even tinting natural play dough. The set has four colors.. basil, lemon verbena, pomegranate, and berry blue. The powders are all crafted from fruits, vegetables, flowers, and spices. Just add water and you have paint. They even smell like the yummy foods/plants used to make them!
The eggs in the top photo are what we ended up with. I think for more perfect photo worthy eggs the Eco Eggs dye is better but for kiddie fun the Glob paints are tops. My kids had a blast mixing the paints and then hand painting their eggs. We also like the marbled look.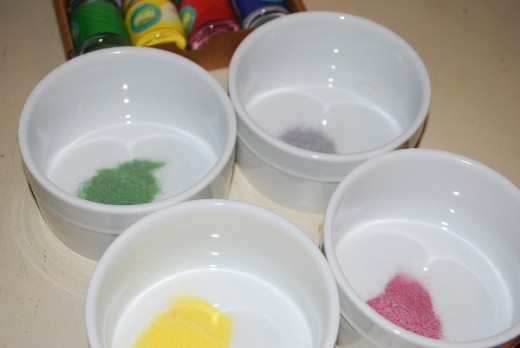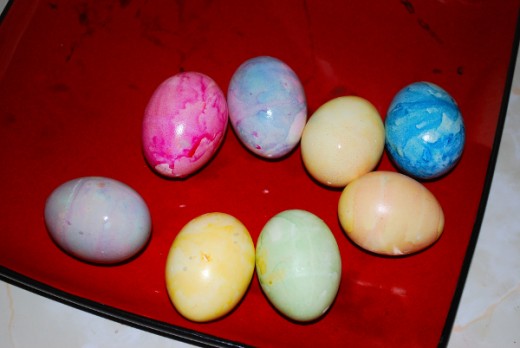 How will you dye your eggs this year?