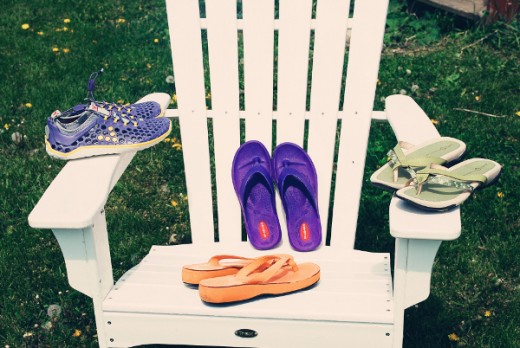 If you have been reading my blog for any length of time you will know that I kinda love shoes. Back in my pre-children days I was all about Doc Martens and I had a Pepto Bismol pink pair and a white pair with lace and glitter. For many years after having kids I was all about easy flip-flops and sandals. These days I still have lots of love for flip-flops but I would also add to that just about any minimalist athletic shoe and barefoot shoes. After wearing winter boots for many months you just have to break out and wear some pretty shoes come spring and summer right?
Above is my line-up for the warm weather months. As you can see, I like color!
First pair up is Jambu's Capetown sandals in olive. I love Jambu and usually review a pair every season. They are almost always earth friendly and/or vegan. These shoes are leather but they do have a recycled rubber sole and toe cap.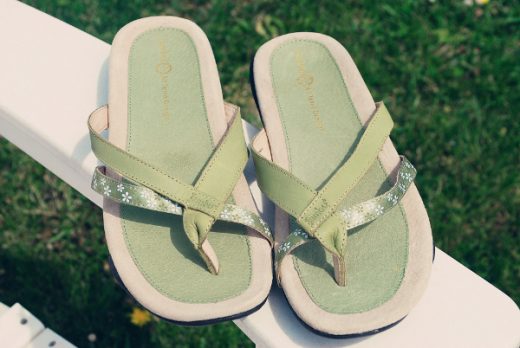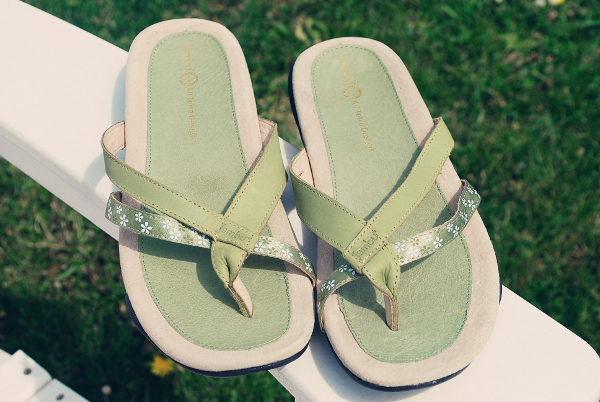 They are a flip-flop style sandal in a yummy color that is perfect for spring and summer. The leather straps crisscross with floral print satin straps so I think they are dressy enough to wear with nice summer dresses. As can be expected with all Jambu shoes they are high quality and very lovely. These will be my go-to shoes when I need dressier sandals.
Where to Buy: Amazon or OnlineShoes
Next up is another old favorite… Okabashi! These flip flops are made from recycled materials and they are completely recyclable after they are spent, if you return them to the Okabashi factory in Georgia. Their facility is virtually zero waste.. next to no scrap, and last year they used 100,000 pounds of scrap material in their shoes.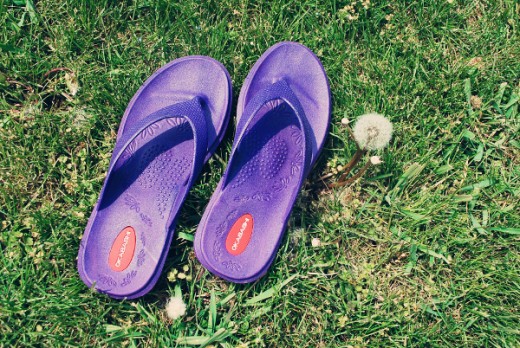 These are quite simply some of the highest quality flip-flops I have ever come across and the fact that they are eco friendly is just the icing on top of the cake. They are also very affordable. No $50 flip-flops here. The prices are right around $15-$18.
Where to Buy: Amazon
Okay, next up is a barefoot or minimalist shoe called the Vivobarefoot. This shoe is good for any outdoor activity and you can wear it in the water. I plant to wade in creeks and waterways as we hike and explore this summer. These will also be excellent shoes to wear to the waterpark.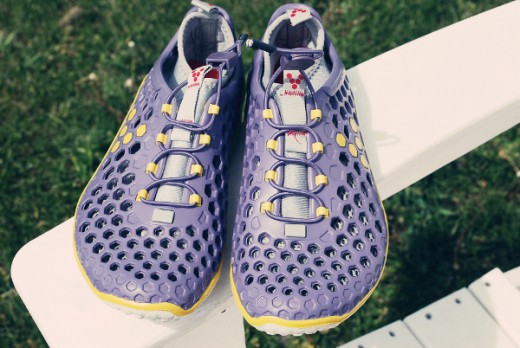 The shoes are vegan friendly with a plastic outer shell. The inside is really just a cloth sock that can be worn or removed depending on the activity. For dry hiking you might want to wear the socks. If you plan to wade in the water you may want to remove them or you can wear them and toss in the wash later.
Where to Buy: Amazon and OnlineShoes
Last pair up is a thrift store find. I didn't actually NEED another pair of flip-flops but Eddie Bauer flip-flops in a groovy orange color were impossible to pass up. Plus I like getting $40-$50 shoes for $2!
What will you be wearing this spring/summer?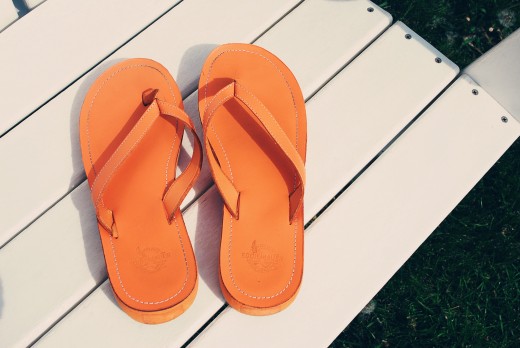 Many thanks to Okabashi and Jambu for sending me shoes to review!