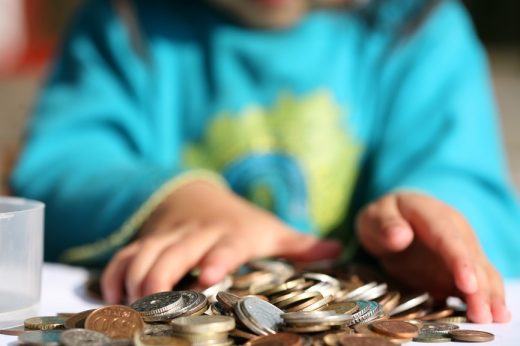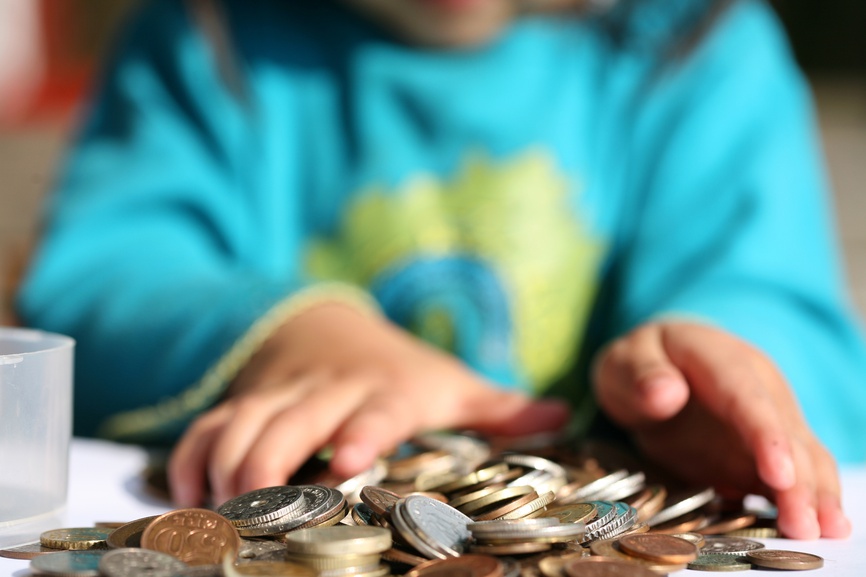 One of the most important things I hope to impart to my kids is knowledge of money and good financial practices. I remember vaguely my parents talking to me about money but not really in depth and it is a shame because they were good examples to follow as far as money management goes. I had to learn about money and making smart choices with it pretty much all on my own or perhaps the lessons taught by my parents just needed time to marinate before they actually sunk in, but either way I am determined that my kids grow up with money smarts.
Part of my strategy has always been to openly discuss money with them. I know some parents do not like this and I know it DOES have some drawbacks but I want my kids to know that finances aren't easy to manage, even for people who have been at it a while. Not long ago my daughter came to me and asked me why we are so poor and I had to laugh and ask her why she thought such a thing. Well, when you say things like "we have no money in the bank", she envisions us getting evicted because we literally have $0.00 in the bank. I should have said instead that we just paid out all our bills for the month and money is tight until the next payday. Often times I think it would be awesome if there was an online bank account, either real or fake, that kids could access to teach them about how to manage a bank account. So far my kids have big issues with saving money and that is the very same problem we had when we were younger. I don't want that for my kids.
PNC recently asked me to help spread awareness of their 'S' is for Savings initiative designed for preschoolers and younger kids and I was anxious to learn more about it. We are happy PNC customers as well.
This particular program involves a children's savings account designed to give kids a financial foundation and it is modeled after their popular virtual wallet program.
What I like About 'S' is for Savings:
It's a fun way to learn. My kids have always loved learning programs that incorporates games or fun of some sort. This is why subscription based software programs like JumpStart appear on our bills list monthly.
It provides resources that I would be unable to duplicate on my own. There is no greater way to learn sometimes then by simply jumping in and doing and in this case that means managing an actual account.
It gets them learning early. As I mentioned this program is designed for preschoolers (useful up to age 8).
Helps kids practice saving, sharing, and spending. They literally drag and drop their money into different jars showing how they want to divide it up.
Shows them how to navigate finances online, which is how we manage our finances and I think it is important to do so.
It engages kids with visuals like animations and sound effects.
Parents can automatically deposit money into their kids account, like allowance.
There is an automatic savings tool included so they can auto save money and pay themselves first.
There is a virtual learning center with video instruction and Sesame Street characters.
$25 minimum to open the account and no service charge.
I have taken a look around their interface and it is a lot of fun for kids and really useful. It also comes at a really good time because our kids are just starting to ask if they can open their own savings accounts…usually because they can't manage to save for bigger tickets items they want, like gaming consoles. I think taking the physical money out of their pockets and putting it into a fun virtual account is just what they need.
Disclosure: I was compensated by PNC for participating in this campaign. All thoughts and opinions are my own.