As I mentioned previously we checked an item off our summer fun checklist last week. We went to COSI, which in my mind is a science themed children's museum. It has stuff that the whole family will enjoy but it caters to kids for sure. My husband, 6 year old, and I were invited as part of a local blogger event that introduced us to the early learning program they offer there. We attended the early learning class first off and then spent the afternoon wandering around the museum. We feel fortunate to live so close to COSI, which most years is awarded the honor of being the best science museum in the country. If you are local check out the bottom is this post for a giveaway…
The class itself was a lot of fun. It had singing, story time, and work stations with various fun things to do. My son was all about the bug station which had hissing cockroaches, banana slugs, and worms in compost. That is the definition of heaven for that boy.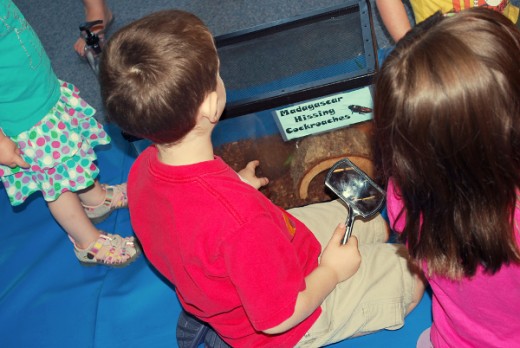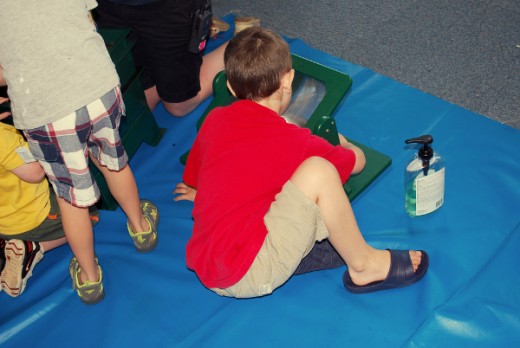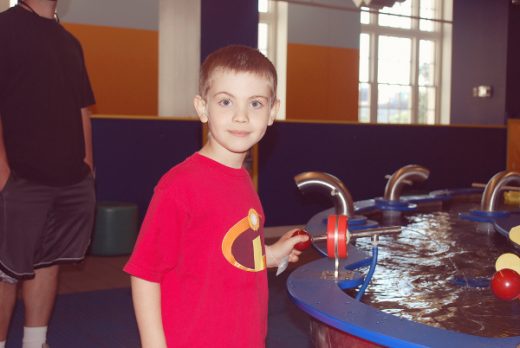 My kiddo isn't looking much like a preschooler anymore, that is for sure!
While we were there we saw the latest travelling exhibit which is all about water…how we use it, how we waste it, what the planetary impact is, etc. It was very informative.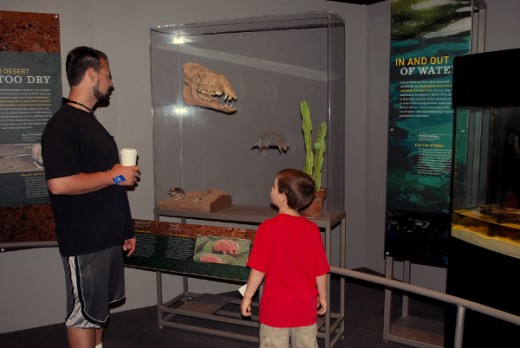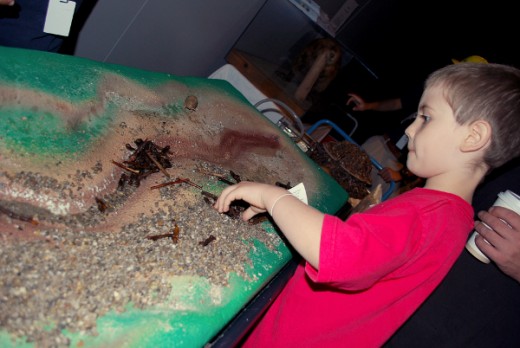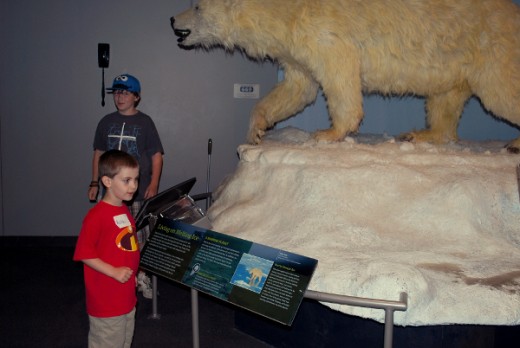 No visit to COSi is complete without going inside the mini submarine they have in the Ocean exhibit.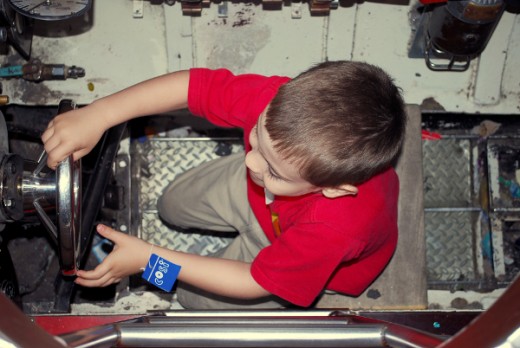 We were also pleased to see that they had a bunch of heavy machinery outside for the kids to play on and pretend "drive". My kiddo was not interested but hubby was. :) I guess the love of big trucks wasn't passed on to my youngest.
If you are local I have 4 COSI admittance passes to give away! Just leave a comment telling me you would like to win them. Enjoy!