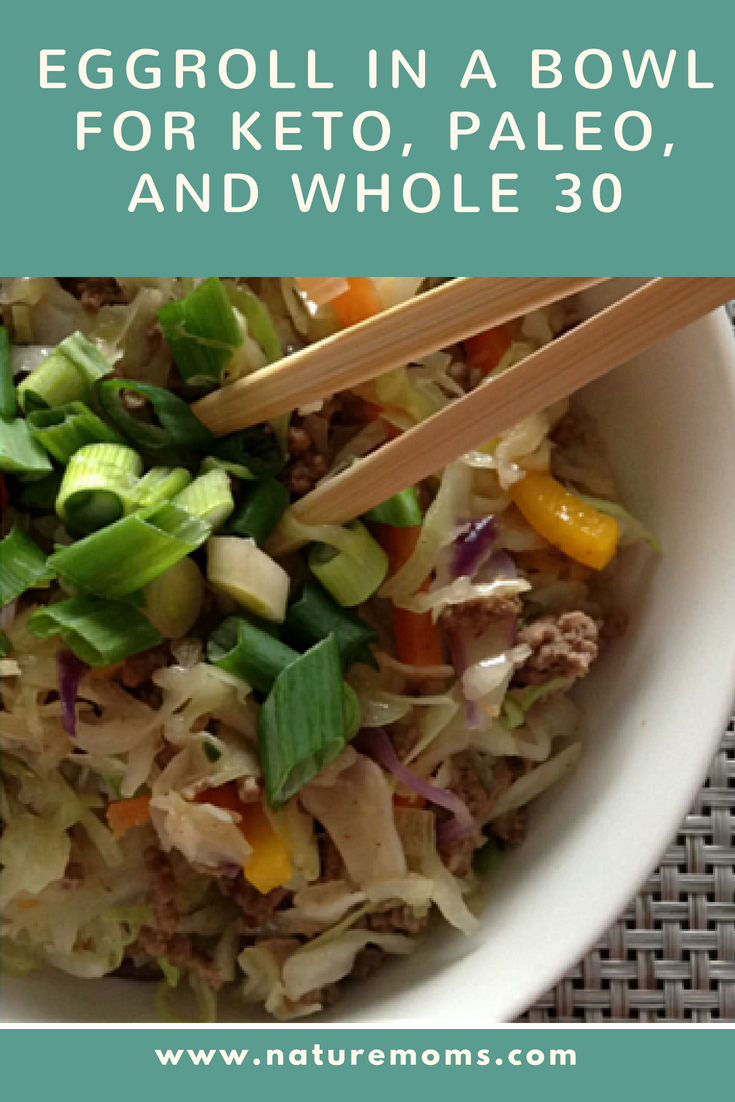 So you love Chinese food with a passion. But you don't do takeout so much anymore since starting a ketogenic, paleo, or Whole 30 diet program. Often times the secret in the secret sauce at Asian restaurants is sugar. This is no good if you are trying to avoid carbs and insulin spikes. Oh and the rice and noodles are no good either. So what can you do?!
Eggroll in a bowl my friend… EGG ROLL IN A BOWL.
Boom.
Here's how to make it…
INGREDIENTS
1 Tbsp Olive or avocado oil
1 lb Ground beef
1 Onion (yellow or red)
½ Red and orange pepper
1 16-ounce bag coleslaw mix (shredded carrots and cabbage)
⅓ cup soy sauce or coconut aminos (my personal fave)
2 Tbsp Sesame oil
½ tsp of Sriracha (optional)
Salt & pepper to taste
Green onions, for garnish
DIRECTIONS
In a large skillet, brown beef over medium-high heat.
Add onions and peppers and cook until tender
Add shredded cabbage and mix well
Mix soy sauce or coconut aminos / sesame oil / sriracha and add to skillet
Stir and cook for about 5 minutes, make sure the cabbage is still crunchy.
Sprinkle salt & pepper to taste
Top with chopped green onions for garnish and extra crunch.
Serves 4
INGREDIENT ADJUSTMENTS
PALEO:  May want to reduce soy sauce and use beef broth instead
KETO: May want to reduce peppers and onion or replace wit broccoli florets and celery, depending on your Carb macro
WHOLE 30:  May want to omit the Sriracha or use PaleoChef Sriracha