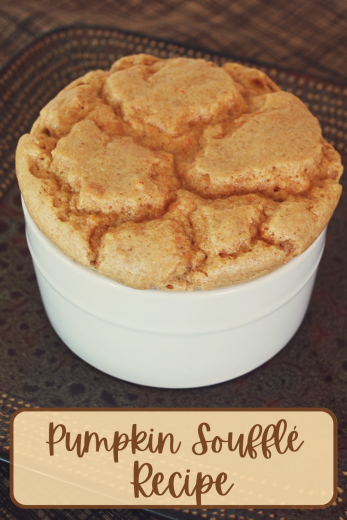 We have been baking up a storm in this house.
My urge to heat up the oven and make a Pumpkin Soufflé started when I came across this recipe on Balanced Bites. It's a super easy Soufflé recipe that we all loved. After that initial foray we modified it a bit, adding more maple syrup and even adding a maple flavored cream cheese. Delish!
We used our own homemade pumpkin puree too.
It can't get any easier than this recipe, that is for sure, but the it didn't feel or look like a Soufflé technically…which requires dividing your egg whites and whipping them. Our Pumpkin Soufflé didn't get very high and airy and they deflated pretty fast. I still plan to make them often though because they are so super easy and fast. Plus they taste wonderful. I did want to try to make a more conventional Soufflé though.
Our next baking adventure was a…  
Sweet Potato Soufflé
We started by cooking up some sweet potatoes and mashing them with butter and maple syrup. This was breakfast actually and we had enough leftover for a lunchtime Soufflé. And excellent way to get rid of leftovers if you ask me!
Ingredients: (makes 3)
1 cup mashed sweet potato
4 eggs (yolks and whites divided)
1/4 c grass fed butter
2 T almond butter
4 T maple syrup (1 tablespoon reserved for egg whites)
1/2 tsp pure vanilla extract
1 T coconut flour
1/4 tsp baking soda
1 t cinnamon
1 t pumpkin pie spice
Mix wet ingredients together (minus the egg whites). Combine the dry ingredients and sift them together well. Add to the wet ingredients and mix.
In a separate bowl whip the egg whites with an electric mixer until they form a soft peak. Add the reserved 1 tablespoon of maple syrup to the egg whites and continue to beat them until they form a stiff peak (this takes some time). Fold the egg white mixture into the base. Pour into individual size ramekins and cook at 350 degrees for 25-30 minutes. Eat while warm and enjoy!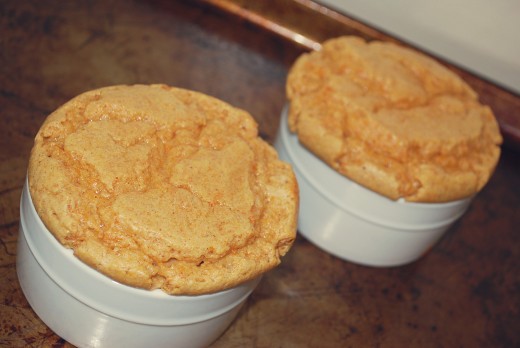 The homemade puree…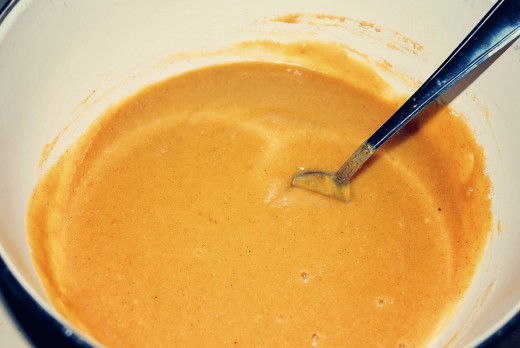 The pumpkin souffle in process and the finished product…