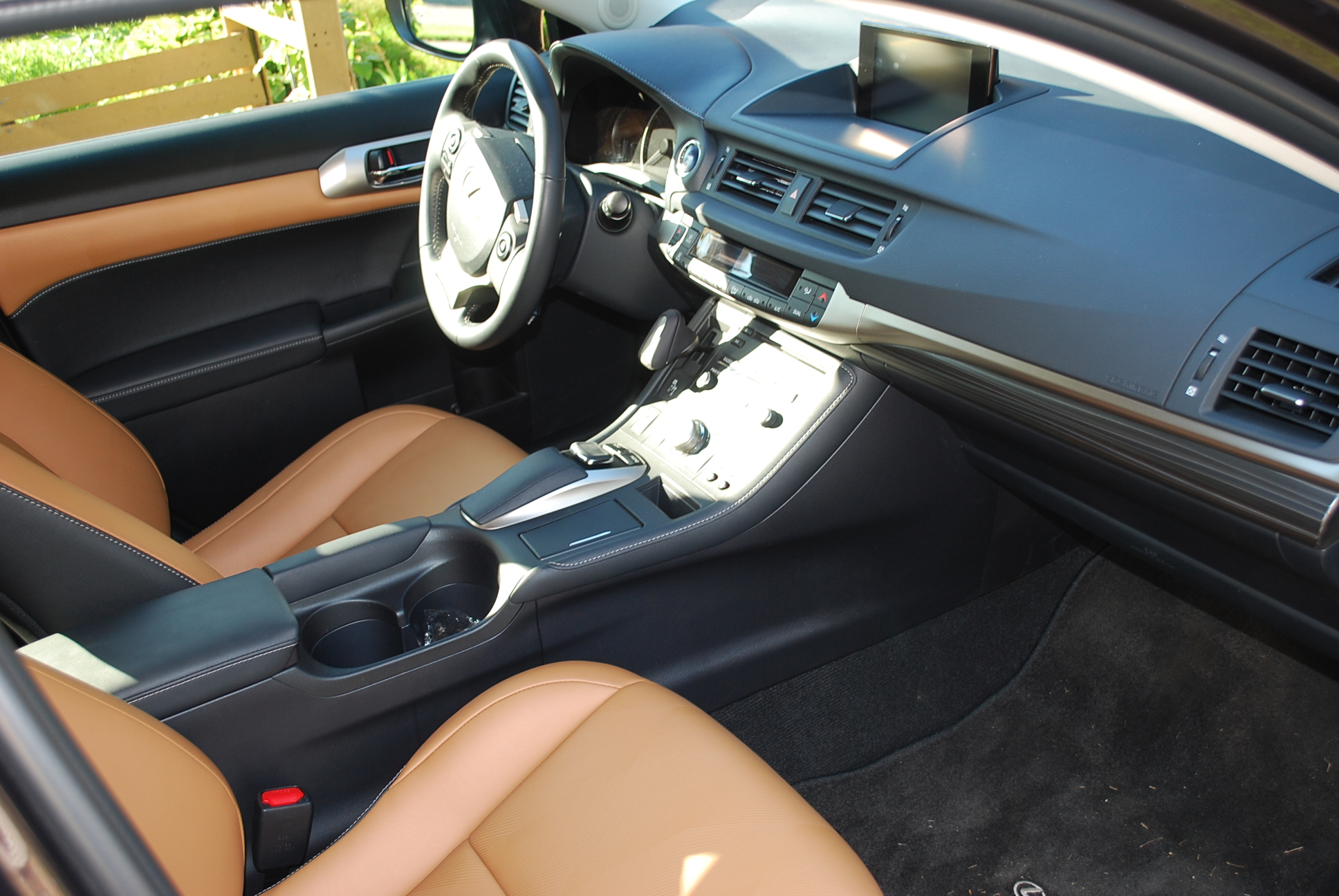 The  Lexus CT 200h has definitely been one of the nicest cars I have ever driven. It is the epitome of luxury and class but yet this model is also very, very green. I could not have been happier with the fuel economy I experienced during my recent week long adventures with this car…I averaged about 43 mpg. Not bad at all! I also adored cruising around in the car.
Typically Lexus means nothing to me except for expense but right away this smaller, Lexus hatchback caught my eye. The gorgeous interior sucked me in. The fuel economy sealed the deal.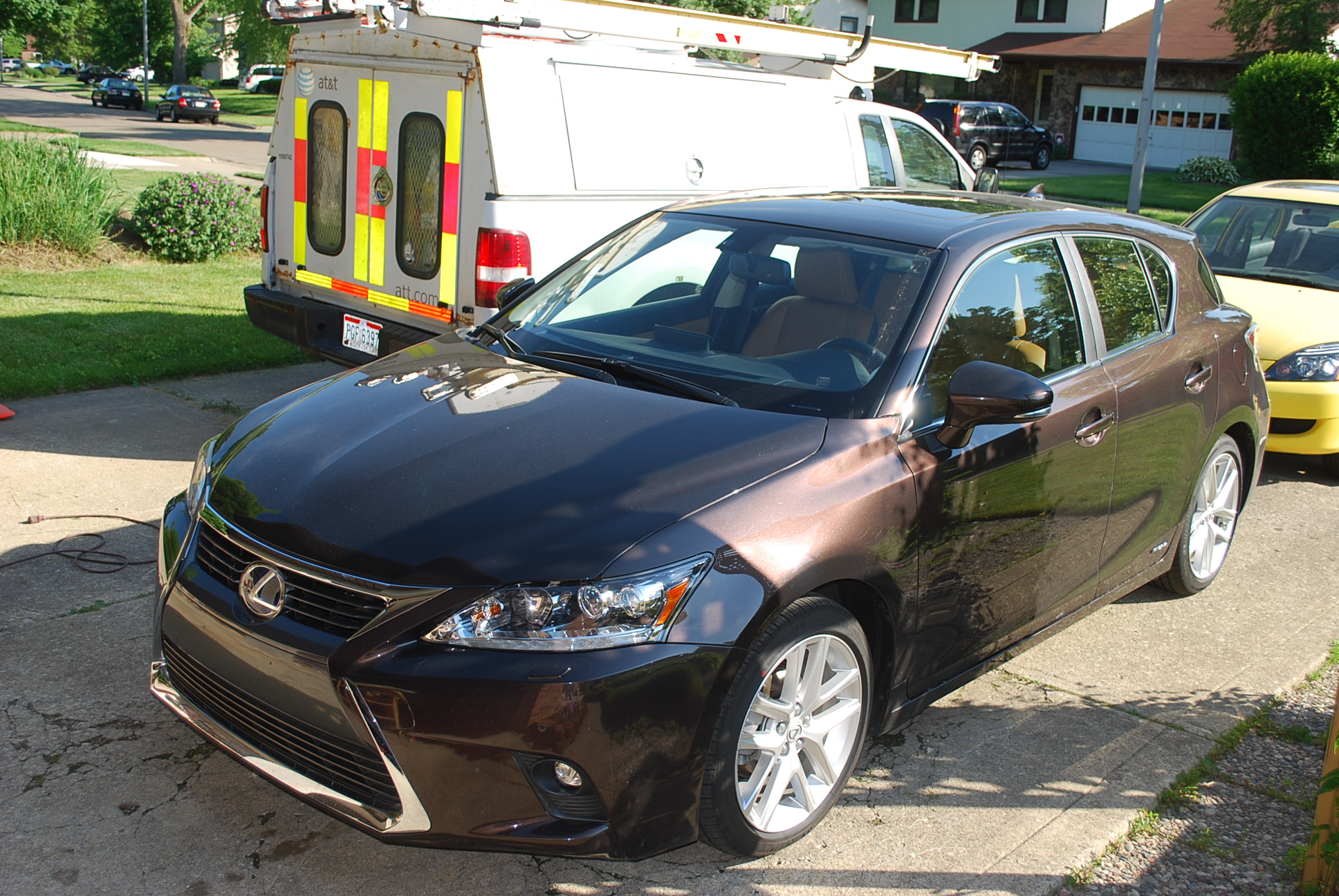 The leather two toned interior is fantastic. It's like a cockpit. The model I toured had the Caramel NuLuxe with Linear Black trim. The combo is very luxurious and goes great with the Fire Agate Pearl (brown) exterior. The CT 200h is easily the most fuel-efficient gas-powered luxury vehicle with a 42-MPG combined rating. It even has Bamboo accents available for the interior, making the CT a very eco-conscious design. If you want upscale AND you want great fuel economy, this is your car.
Now it is small but that is a great feature for me. I love small cars but I still need to be able to load any car of mine up with stuff from the garden center. Goal achieved…