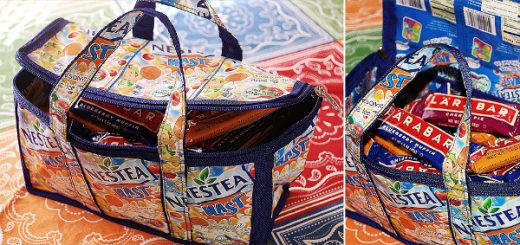 Last year I got some Bazura Bags to use for packed lunches. We like them quite a bit for that use, the kids especially. A lunch bag made of recycled juice bags just has a cool factor I guess. I like them for quickie lunches on the go because they have carrying handles and it looks like a purse. Well, I am finding another wonderful use for them that makes them a bit superior to our other lunch bags/boxes… we can use them for food storage when not in use.
The medium size Bazura has become my Lara Bar storage container. Now my yummy carrot cake, coconut cream, and blueberry muffin goodness is easy to find and doesn't end up knocked to the floor of the pantry. Not sure why but it sat empty, next to other lunchboxes in my pantry for awhile and I never figured out I could put it to use somehow. I am slow like that sometimes…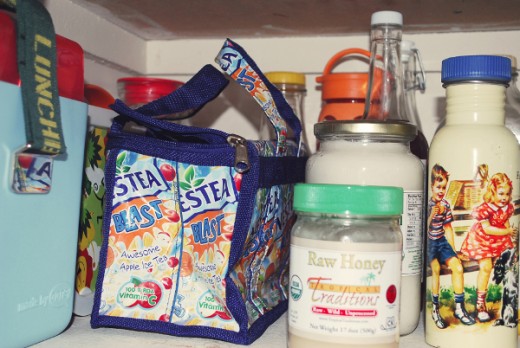 Bazura Bags can also be found at Reusit.