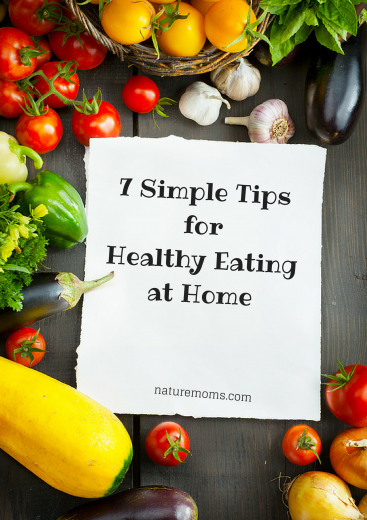 Yesterday I read an article that really raised my eyebrows recently. The article claimed that 40% of American meals are now purchased and consumed outside the home. This is very scary for the future health and wellness of this country and for generations of children. I myself used to be a big fast food eater so I totally get why it has become so addicting. My first child used to have McDonald's 5 days a week while I was working. Then I got cancer and had a big revelation about my health and my diet. I would like to think that most fast foodies know somewhere inside themselves that they need to change and start making healthy meals at home. Finding out as I did, that you may never live to make those changes, can really shake you up. Someday cannot be put off even one more day.
Nowadays we rarely eat out. Once a month hubby and I hit the sushi bar for date night and occasionally we hit up Chipotle for a "primal" salad bowl. On special occasions, like birthdays, we may go to a restaurant as a family. That is about the extent of our eating outside of the home. We don't ever order pizza. I think my kids did have McDonald's around Halloween time because they really wanted the trick or treat bucket. I didn't feel badly about it though because it is so rare. Pretty much every night we know that our food needs to be cooked and eaten at home. Once you make that commitment it just become normal. Here are some ways to bring the family back to the table…
1. Stock the Kitchen with Tried and True Favorites
You know what you like to eat and you know what your kids like to eat so stock up and make it easy on yourself by making certain meals each week. Monday can be meatloaf night, Tuesday can be almond crusted chicken wings night, Wednesday can be soup night, etc. Knowing what you need at the store and exactly what you will make, means cooking is so much easier!
2. Keep Some "Fast" Home Cooked Meal Ideas on File
Most of our meals require some planning on my part and often some advance preparation but it helps to have ideas when you need to cook it fast. When I am looking for a fast dinner option I go with egg salad, cauliflower soup, egg drop soup, or coconut flour pancakes. All of these can be made in 20 to 30 minutes and we usually have all the stuff to make them on hand. The bonus is that they are also kid friendly meals. I am always on the lookout for quick and easy recipes that I can file away mentally for nights when I didn't plan well or I am short on time.
3. Shop Smart for Home Cooked Goodness on a Budget
There are all sorts of ways to eat healthy real foods on a budget. Some of my favorites include:
Buying in bulk
Using free shipping online or online deals and coupons
Shopping after the meat dept closes when all the grass fed beef and lamb are marked down
Buying from the Farmer's Market just before close
The money savings you experience while eating very well at home may be the incentive you need to keep it up! For more info I like the book Wildly Affordable Organic.

4. Menu Planning
Okay, I am terrible at meal planning beyond a couple days out so that is why I go with tip #1 most of the time but if you are a planner you can really hit home cooked meals out of the park. If you know exactly what you need to make and you have shopped in advance so that you have everything, you have no excuse to eat out. My menu planning usually consists of picking 3 to 4 slow cooker meals, 1 to 2 quickie staple meals, and then shopping for one week. At least one meal will be up in the air and decided when we get a good deal on something at the grocery.
5. Travel with Snacks
Many times the reason we decide to eat out is because we are on the move, we are tired, we are hungry, and we want something fast. To prevent this make sure to bring healthy snacks whenever you will be away from the house for a while. Beef jerky, dried fruit, cut veggies, nuts, Larabars, and granola all make quick snacks for on the go eating. Eating a little something keeps you from stopping because you are ravenous and it gives you the energy to go home and cook. I like to carry snacks in a Sigg box, they are perfect for grabbing and storing loose snacks fast.
6. Make Extra When You Cook
Use your slow cooker or your biggest casserole dish but make extra servings and freeze for later in the week. Do the work once, enjoy the food twice… nuff said.
7. Go on a Special Diet
Yes I am trying to convert you to paleo /primal.  There are very few places we feel comfortable eating out and staying paleo (fast food anyways) so that means we just don't eat out. When a pricey steakhouse or seafood joint becomes the only option beyond a few fast food options here and there… you make eating at home work or you suffer the consequences of a blown budget. In this case, having an unusual diet is a big boon.
What is your favorite tip for putting home cooked meals on the menu?