After coming back from my mini vacation in NYC I have been feeling like I am coming down with a cold. It is probably equal parts exposure to germs and letting my diet go off the paleo wagon while traveling. I was in New York though, I had to have bagels and pastries!!! It's practically the law.
Anyway I made chicken soup the other night and wanted something else equally nourishing today but didn't have time for chicken soup. In the end some of my farmer's market goodies helped me decide. Pastured eggs, green onions, garlic… yeah, Egg Drop Soup.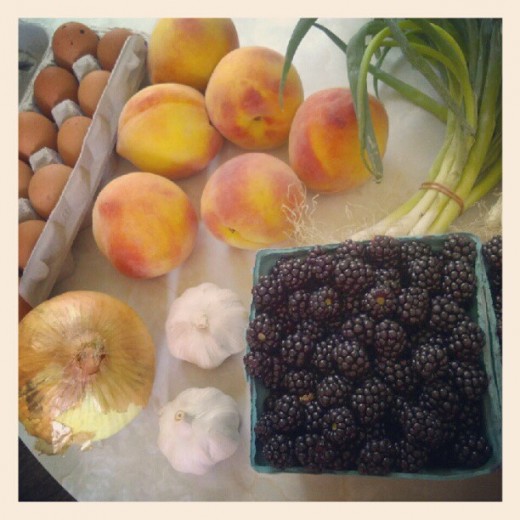 Provided that you have chicken broth/stock on hand… either homemade or canned, then this can be made in 20 minutes. Chicken stock made from your leftover pastured chicken can be frozen for use weeks and months later too.
Ingredients: Chicken broth (6 cups), green onions (1/2 Cup), garlic (1 T), ginger (fresh or powdered), 4 eggs, salt, and grassfed butter.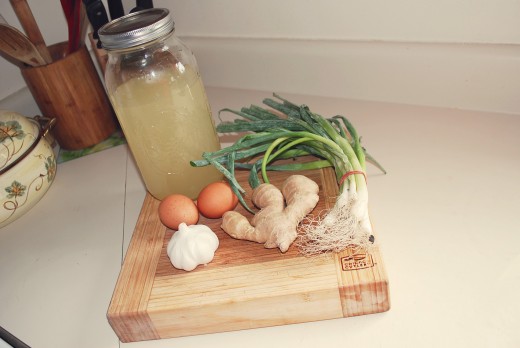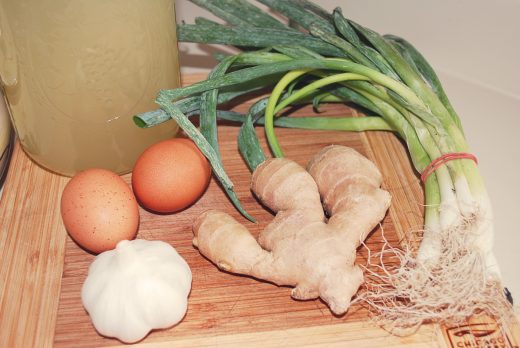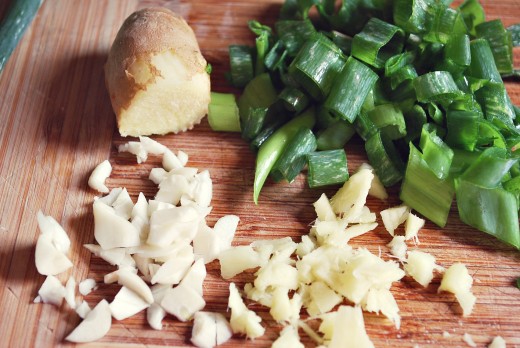 Instructions: Melt a little bit of butter at the bottom of your saucepan and saute your chopped garlic for a minute or two. Add your broth, ginger, salt, and onions…bring to a boil. Whisk your eggs together well and when the soup comes to a boil reduce heat to simmer and add the eggs. Add them slowly and use a spatula to make ribbons. This will feed 3-4 people. Serve and enjoy!