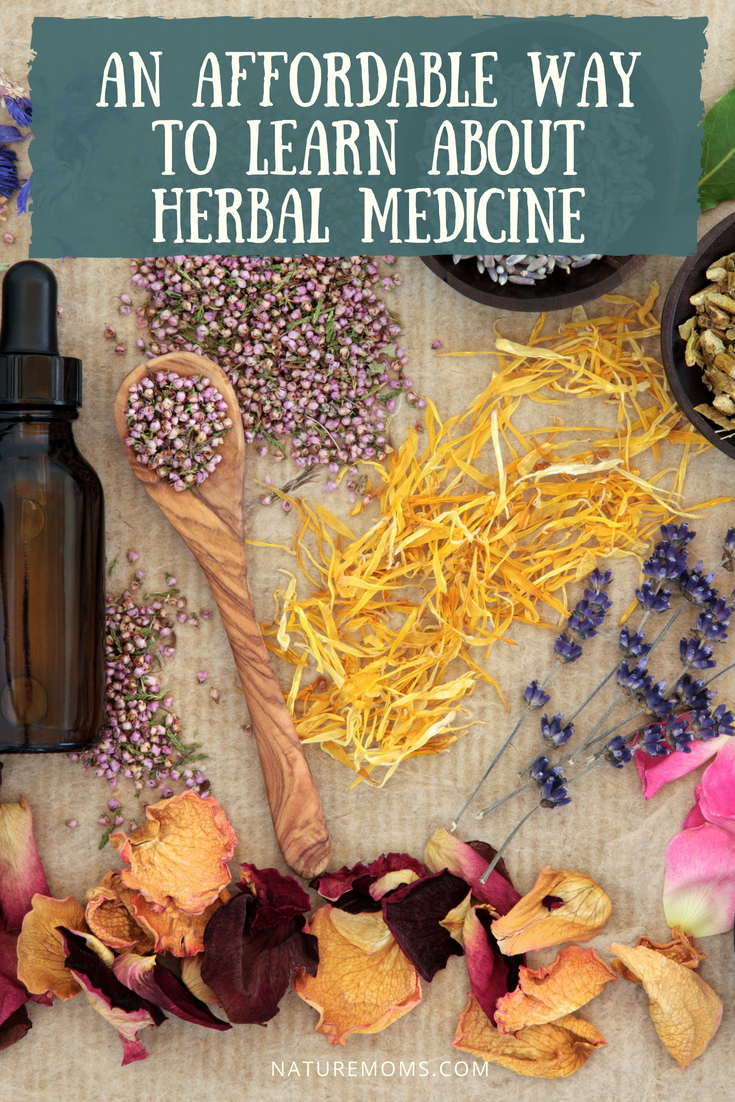 As you know, I like to take my health into my own hands.
When I research possible options, when I feel confident that what I'm choosing is the best option, and when I know all the ingredients going into my body, I feel empowered…and that's exactly how I want you to feel, too.
So when I find something that helps me check off those boxes, I want to tell everyone about it! Well, guess what? I found something :).
Actually I found something a few months back when I signed up for an herbal learning and wildcrafting course at the Herbal Academy. If you recall I posted about it here. It set off a wonderful personal journey of food foraging and herbal learning. Some of you joined me on this journey. Yay!! Others though could not swing the $150 price tag and this is unfortunate because I want EVERYONE to be empowered.
Well, there is a budget option from the same folks…It's called the Herbarium. It's put together by the very smart folks at the Herbal Academy (one of the best places I know for learning to use traditional remedies and understand the science behind them), and here are just a few things it includes:
The Herbal Academy's eBook library (including using seasonal herbs in your cooking)
A large, ever-growing database on herbs with detailed uses for each herb
Downloadable charts and graphs for convenient reference anytime you need it
Intensives – audios, videos, and written lessons on popular topics, like how to use herbs for PCOS or to manage stress
Normally, you can get access to the Herbarium membership site for $45 a year, but for just a few more days, it's included in the Herbs & Essential Oils Bundle which you can get for just $29.97! (That's more than 33% off a one-year Herbarium membership!)
But that's not all…
That discount would be amazing by itself, but when you get it as part of the bundle, you'll also get 33 other natural remedies resources!
Here's just a sample of what the bundle includes:
Herbal Bitters by Rosalee de la Foret – Strengthen your digestion with delicious recipes featuring bitters herbs
Herbs for Energy by Lori Valentine Rose, PhD – Address your fatigue with the right herb (and everyone's different!)
Herbal Tea Kick-Start Guide by Kami McBride – Create delicious, nutritious healing herbal drinks that your family will love
So Easy Herbal by Karon Grieve – Learn to grow 10 popular herbs in any environment, plus learn over 50 ways to use them in your home
It's a HUGE number of resources, but here's the thing… even if just a handful of products apply to your life right now, it's well worth the investment.
Sound good? Click to get everything you need to confidently using Herbs & Essential Oils for your family.
But don't wait too long.
P.S. Want to come to a free event for DIY Herbal tutorials and demonstrations? It's happening Saturday at 1 pm Eastern! Register for the live Herb-Along here.