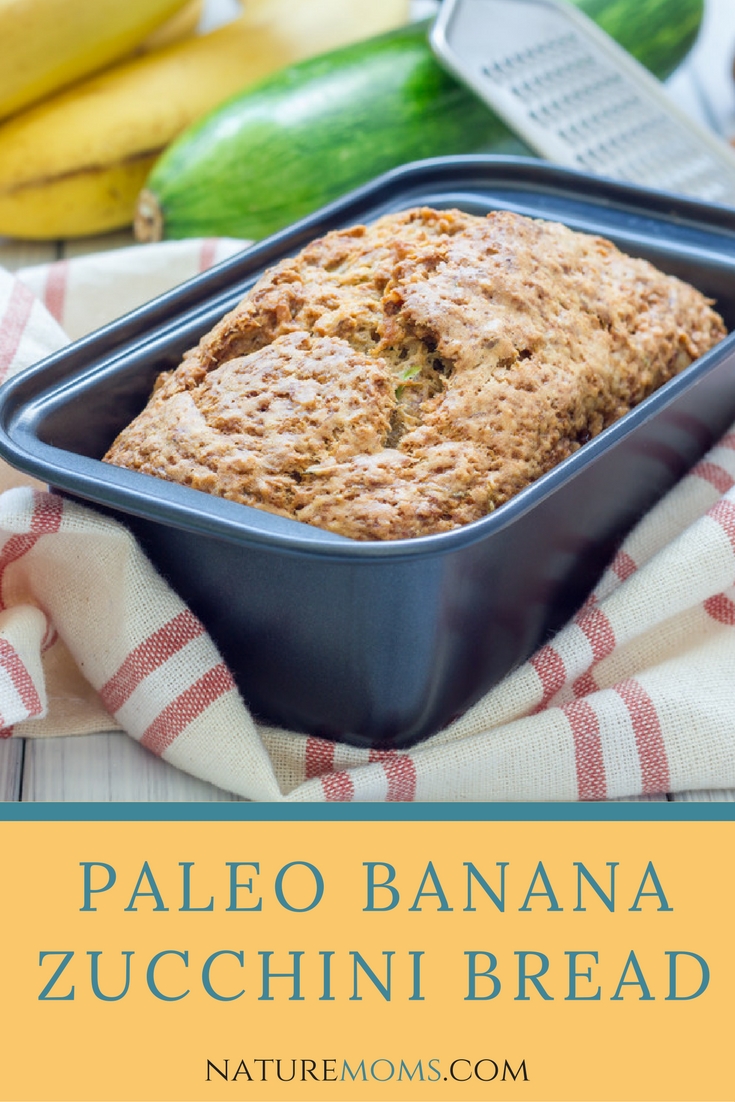 I created this recipe shortly before I started the Whole30, which I did all last month. Blogging about delicious grain free bread that I cannot have on the program (due to the coconut sugar) was not on the menu so alas I bring it to you now. The Whole30 was a huge success by the way and I find that staying strict paleo has gotten much easier and after the 30 days I decided I didn't need dairy anymore so I am now dairy free (except for ghee) and truly paleo, not just primal. I am also feeling awesome and ready to have some of this delicious bread!
The whole family, kids included, LOVE the taste and it has lots of healthy stuff in it. Back in November I would often make a loaf in the early afternoon so that it would be cooling by the time the kids got home. It makes a perfect after school snack or le goûter. Delish!
Paleo Banana Zucchini Bread
Ingredients:
1 3/4 cups almond flour or almond meal
4 pastured eggs
1/4 cup coconut oil (melted)
3/4 cup coconut sugar
2 ripe bananas, mashed
3/4 cup shredded zucchini
1 tsp cinnamon
1 tsp pumpkin pie spice
2 tsp vanilla
1 tsp baking powder
1/2 tsp salt
1/2 cup dark chocolate chips (mini preferred)
1/2 cup walnuts (optional)
Directions: Preheat oven to 350 degrees
Mix all wet ingredients together first and then add in the dry ingredients, mixing well. Pour into a loaf pan greased well with coconut oil and cook for 75 minutes or until a toothpick or fork comes out clean (aside from melty chocolate ). Let cool before slicing and serving but it tastes best when still slightly warm. Enjoy!!
See also: Pumpkin Soufflé and Sweet Potato Soufflé